Initial Thoughts. A review of Something Unto Nothing from S.U.N. (Something Unto Nothing)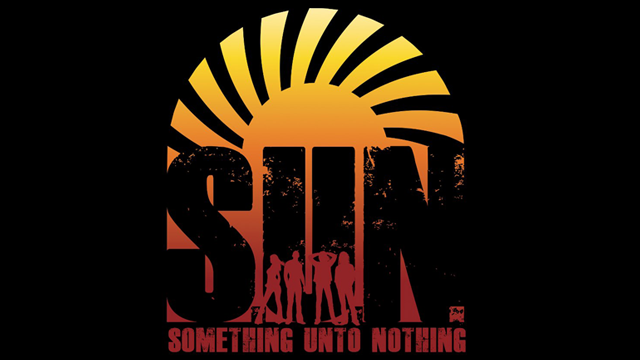 S.U.N. or Something Unto Nothing is a bit of a supergroup. It features the always amazing Sass Jordan, former Whitesnake drummer turned guitarist Brian Tichy, bassist Michael Devin, and former Godsmack drummer Tommy Stewart. The band recently holed themselves up for an epic two week writing and recording session. The end result is why we are here today. As usual, I'll hit what I feel are highlights, and I'll leave the discovery of the rest of the album up to you. This is Initial Thoughts. The band is SUN. The album is Something Unto Nothing. Let's do this!
Kicking off the album is the blistering track Burned. Sass Jordan's range and aggression in this song, simply set the tone for the rest of the album. You know exactly what you are in for, so my advice, is to just set back and enjoy the ride. It's so good to hear a band that is not afraid of good tone and a solo!
Next up is Crazy Head. This song has a classic groove with some great chug-a-long riffs, open chords and thunderous drums. This could easily be a follow-up single to I'm The One.
Mobile Again is the next tune I want to discuss. It's possibly my favorite track on the album. While I enjoy Sass pushing her vocals, hearing her natural raspiness over a cool easy groove is where it's at for me. A killer tune from a tremendous band.
I'm the One, in the verses, will bring thoughts of old G'N'R with it's killer tone and Slash like riffage. Guitarist Brian Tichy delivers the full arsenal of guitar skills on this track. Ya throw in some clapping, and you of course have a barnburner of a live track. This is the first single, and it will be a room mover.
Check out the video for I'm the One below:

If I Was You is a song destined for radio. Easily the most singable chorus on the album, people will be making a fool of themselves with this one playing at high volumes, sitting at red lights for years to come. Don't ask me how I know. K? Thanks.
No Way Home is a blues romp that is one you won't soon forget. With a bit of a feeling from the classic Radar Love by Golden Earring, this song is one of the more polished, complete songs on the album. This style seems to be where the band is most comfortable from a writing standpoint and they absolutely nail this one.
The last song I want to mention, is Something Unto Nothing. If a band pulls the name of the band and the album from one song, it must be a favorite. With it's acoustic guitars and Sass singing dual vocals for a beautiful, haunting layered harmonic sound, you might get lost in the music and reminisce about some Stevie Nicks led Fleetwood Mac.
This album is a rollercoaster of rock. So, sit down, shut up and please keep your hands and feet inside the ride at all times! What Something Unto Nothing has accomplished in a two week writing session is something that most bands can't do in a lifetime. If you enjoy a classic, blues oriented rock sound with powerful female voices, I just found your new favorite band.
Keep up with S.U.N. below:
SomethingUntoNothing.Com
Facebook
Twitter
Preview or purchase your copy of Something Unto Nothing from Amazon below: