Initial Thoughts. A review of "Bang Bang Boom Boom" by Beth Hart.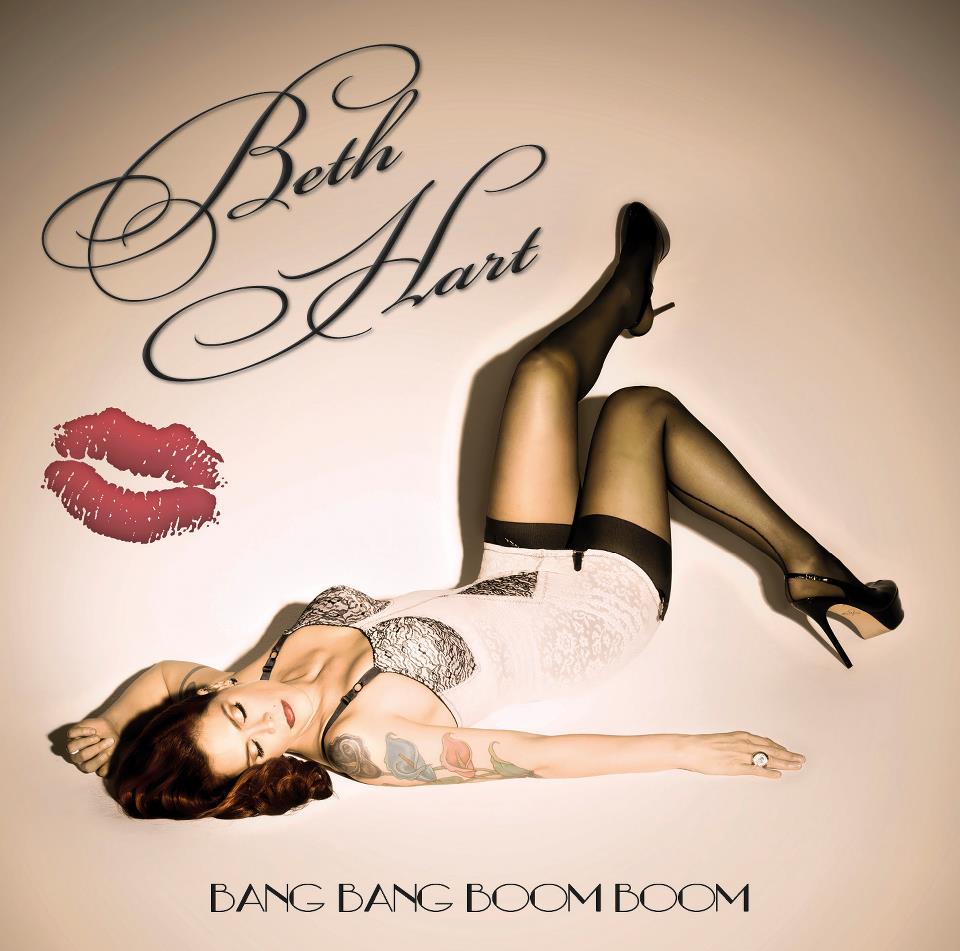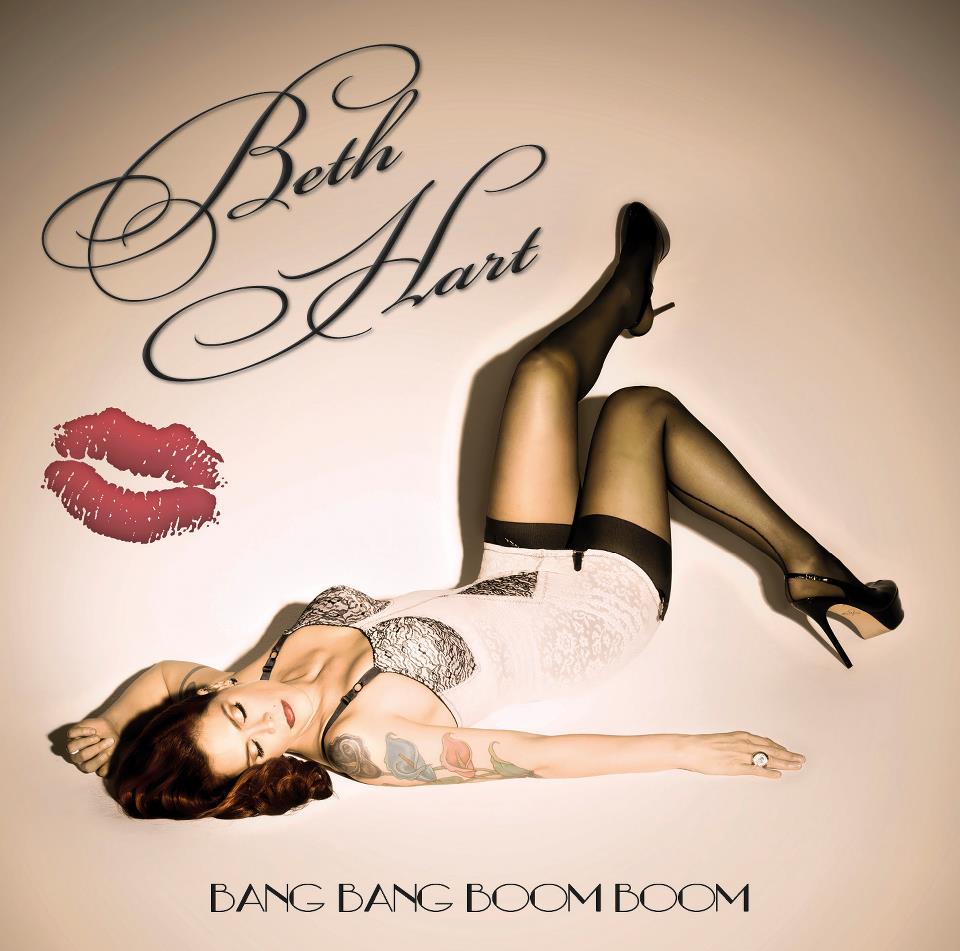 Beth Hart is a vocalist who has had her ups and downs in life. She was the winner of a talent show on television called Star Search (A precursor to American Idol, for the younger generation.) She had a record deal with Atlantic, but after a tremendous start to her career, she fell victim to the trials and tribulations of drug and alcohol abuse. Add to the fact that Beth has a bipolar disorder, and it's been a troubling journey. Fear not though, Beth is back and better than ever with a renewed vigor and all her troubles to pull inspiration from. I, personally, was really baptized by fire, so to speak, when she did a covers album with one of my favorite guitarists, Joe Bonamassa. That album was brilliant and I immediately began watching and waiting patiently on more material. Recently, I was able to get an advance copy of Bang Bang Boom Boom. That's the new album from Beth that releases on April 2nd. It was initially for my research for an upcoming interview, but I was honestly so inspired by the album, that I simply had to get my emotions written down. I usually try to just hit a few highlights, but I don't know if I can simply do that with this album. We shall see. This is Initial Thoughts. The artist is Beth Hart. The album is Bang Bang Boom Boom. Let's do this!
Kicking off the album is the Baddest Blues. If you are a reader of the site, you know by now that I'm a sucker for piano. Baddest Blues begins with piano and features Beth coming in with a sultry vibrato setting the mood for this album opener. After continuing to allure you into the comfort of her voice and the piano, the band comes in to open up the song and really drive home the point that love is indeed the Baddest Blues. I am rendered completely and utterly speechless by the beauty of this song. Now, if you'll excuse me, this one is going on repeat for a bit before we continue.
Next up is the first single, and the title cut off the record. It's called Bang Bang Boom Boom. This one is a quirky little tune that will certainly have you singing along. Beth delivers a jazzy ensemble here that has every element that makes her who she is. The song has piano, it has soul, it has vibrato, it has guitar, it has an undeniably catchy melody, it has hit written all over it.
Check out the video for Bang Bang Boom Boom below:

Better Man is the next in this barrage of tunes I want to discuss. This is more of the rocker style we're all accustomed to from Beth. Her usual swagger is pushed to the front and the vocal delivery is simply amazing. If you can resist singing along to this one, you are a better man (or woman) than I. Pun, fully intended! Simply infectious.
Caught Out in the Rain is a true blues tune. It defines the beauty and emotion that only Beth Hart can deliver. An amazing slow driving blues tune in which Beth simply toys with the vocal delivery, almost as if she's using this song to display all she's capable of. This song defies words. Listen. Enjoy. Repeat.
For more insight into the album, be sure and check out my interview with Beth here.
Then we come to Swing My Thing Back Around. If the beginnings of Baddest Blues didn't conjure up images of a sultry lounge singer, then this jazzy swing tune, complete with a tremendous horn section will surely take your mind back to the Golden Age. From a fun perspective, this one is a welcome addition to the variety that this album has already offered.
Thru the Window of my Mind is next on the agenda. This song will sneak up on you. What do I mean? Well, when you least expect it, you'll find yourself singing this one. Just don't ask me how I know. The chorus is one of the easiest sing-a-longs on the record, couple that with the beautiful song structure and this song could be very appealing as a single. Either way, you can rest assured that when you least expect it, you'll be singing it!
Beth takes us to Church on Spirit of God. Bringing back the horns, no not those horns, the horn section, this rocker is another stepping stone in Beth's journey to who she has become. With organs, clapping, a horn section and the Spirit of God, you can't go wrong here! Can I get an Amen?!
There In Your Heart is a tune that features a collaboration with Joe Bonamassa once again. This song is a true testament to just how far Beth Hart has come as an individual. She's able to focus on things from a different perspective and is really able to display those emotions. Her songwriting has obviously been a very fruitful, therapeutic experience for her, and this song is as beautiful as it gets.
Everything Must Change is a song that I really want to discuss with Beth. I feel there is such introspective here. I have a need to know from her, what this song means to her. I have my own interpretation, and art is supposed to evoke emotions and thoughts, but knowing Beth's journey, I want to know this one. It's captivating and a tremendous example of the power of music.
There is an added bonus track on the album. Recently, Beth was invited to help honor Buddy Guy at the Kennedy Center Honors. She sang alongside Jeff Beck as they covered "I'd Rather Go Blind", the blues classic from Etta James. The song is widely considered one of the most emotional songs ever written, and as usual Beth put her unique style on it and the world was set abuzz. For fans of Beth, this isn't the first time they've heard her on this song, as it was included on her album with Joe Bonamassa titled Don't Explain. However it is the first time it has been recorded with the legendary Jeff Beck. I'm really glad to see this song make the album, as it showcases the strength of Beth's voice and proves she's not just a studio singer like so many artists these days.
Watch Beth's performance of I'd Rather Go Blind with Jeff Beck below:

With the music released in the past by Beth Hart, the tones were much darker. Lyrically they were much more troubled. There is a sense of happiness on this record that I have not heard from her before. If there were ever an album that should come with a money back guarantee, this would be in the running. Beth Hart has delivered her Magnum opus with Bang Bang Boom Boom. To balance the dark, there must be light. I'm glad to see there is once again light in Beth Hart's life.
Unsung Melody Score: 10/10
Preview or purchase Bang Bang Boom Boom below:

Check out the video to Bang Bang Boom Boom below:

See Beth's performance with Jeff Beck in honor of Buddy Guy below: