A review of "Anthems" by Anthrax.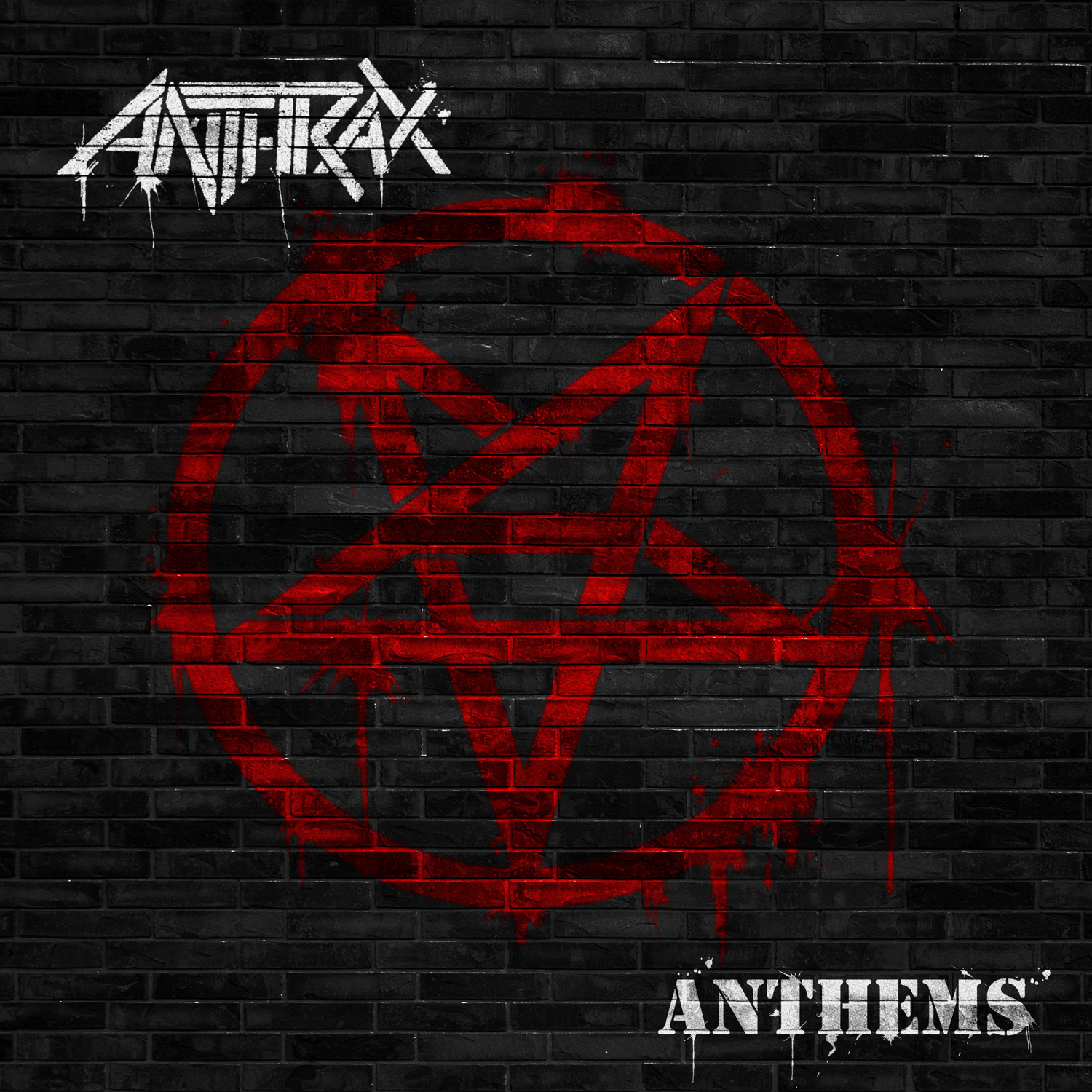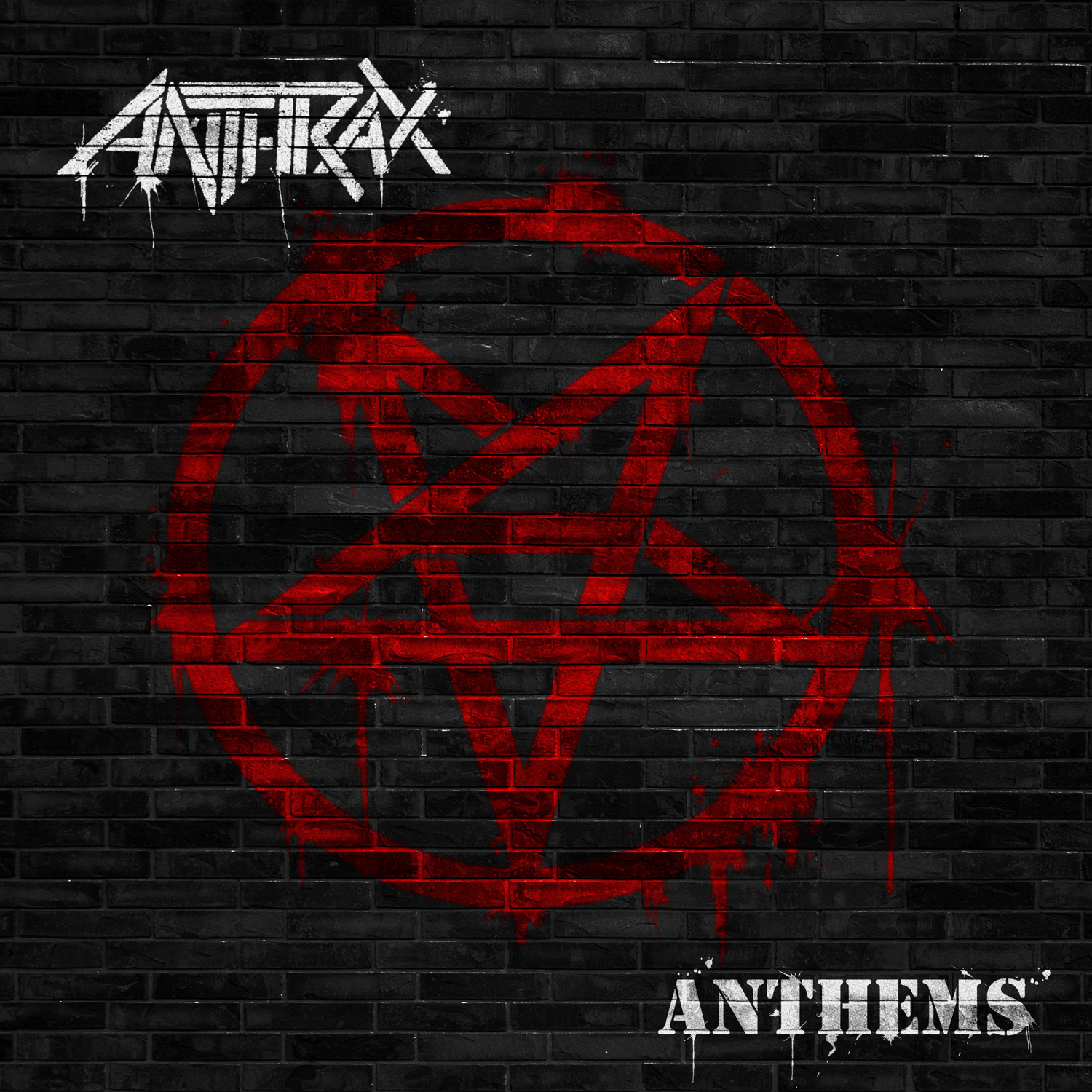 Anthrax continues to be one of the most successful metal bands of all-time. As a member of The Big 4 (Anthrax, Megadeth, Metallica and Slayer), Anthrax's place in musical history has long been cemented. Luckily for us, the cement isn't dry on their career and the band continues to push forward, making great music and delivering a fantastic live show. After bringing back vocalist Joey Belladonna, the band released the album "Worship Music" to massive critical acclaim. The song "I'm Alive" even garnered the band a Grammy nomination. So, how do you follow up that success? Well in this instance, Anthrax have put together a covers EP entitled "Anthems". The collection releases today, March 19th.
Opening up the album is the track "Anthem", which was originally done by Rush. Kudos to the band for having the balls to even attempt to cover a Rush song. Rush is a tough cover for any band and there is a simple reason for that; The level of musicianship within that band, coupled with the unique high vocal delivery delivered by Geddy Lee, make it nearly impossible for most bands to even attempt to do their music justice. Does that stop Anthrax? Hell no! "Anthem" really pushes Joey Belladonna high into his vocal register and really showcases the talent within the band like never before. Bassist Frank Bello really shines on this track, as he absolutely nails the complex bass lines put down by Geddy Lee. A great way to kick off the album.
You can hear "Anthem" covered by Anthrax here:

"TNT" from AC/DC, is by far the most popular song covered on the album and the one that most people will gravitate to first. While I'll admit that I too was intrigued by the idea, I'm just not sold on the end result. Hearing a different side of Joey Belladonna's voice is a cool thing, but for me, the song seems forced. It just seems too far out of Joey's comfort zone, vocally. Maybe it's the phrasing or the delivery that I just can't buy-in to. Perhaps Bon Scott just had too much testosterone flowing and Joey just couldn't quite match his aggressiveness. Musically though, the song is still the simplistic powerhouse that it's always been. It'll be fun live, but I'm not sold on the song. I personally would have chosen something different from AC/DC to be recorded, say "Live Wire" or "Dirty Deeds" would have been more appropriate and easier to tackle, vocally.
Hear "TNT" covered by Anthrax below:

Next up is Boston's classic "Smokin'". The song was originally released as a b-side on their first single "More Than A Feeling". I can't say this enough, Joey Belladonna has one of the most pure, clear falsetto voices on the planet and it's on full display on "Smokin'". This song will completely captivate you. I'll be honest, I completely forgot that I was listening to an Anthrax album. In my opinion, this song is better than the original and for me, is the highlight of the album. By the way…yes, that's an organ and yes it rocks!
Following up Boston, the band tackles Journey. They cover "Keep On Runnin'". I think guitarist Scott Ian summed this song up best as he was quoted as saying, "Joey's performance on the Journey song, specifically, really blows my mind. Someone mentioned that (Journey guitarist) Neal Schon better not hear this or we might lose our singer." I couldn't agree more. Joey sounds more comfortable than at any point on this album. Nothing is forced, nothing is out of his range. The band shines on these two songs and I was totally blown away.
"Big Eyes" by Cheap Trick is the next tune on "Anthems." Musically, it's probably my favorite track on the album, but the verses just aren't good and really take away from the song. The chorus though, sounds great, as the band again adds backing vocals, but the verses simply aren't up to the standards that Cheap Trick have set. For this song, Anthrax just can't seem to quite recreate the magic that Cheap Trick originally delivered.
"Jailbreak" from Thin Lizzy is the last of the covers on the album. This song has one of the most classic riffs and melodies on the record and the band doesn't dare change any of it, nor should they. The verses in Jailbreak are not as forced as they were on "Big Eyes", but you can definitely tell that the comfort zone of Joey was still pushed. The song is still fun and will always be a classic. There's an A for effort here, but more of a C on the final grade.
Hear Anthrax cover "Jailbreak" below:

The last two songs are versions of the song "Crawl". The first version was included on "Worship Music" and the second is a remix. These are simply bonus tracks to fill out the EP and give you more for your money, which is always a good thing.
The point of this EP is to pay homage to the songs that helped develop the style, sound, and the mission of the band. There's really no reinventing of the wheel here. This is more of a full on tribute album featuring Anthrax as all the guest musicians, as opposed to just a covers album.
Listen, while I'm sure the thrash metal purists will hate me over this, I'm going to say it anyway… Hearing Joey Belladonna with backing vocals is a dream come true for me. It seemingly opened up a whole new world of sound from Anthrax. While I enjoyed moments on this record, I can't help but look forward to the next Anthrax release and savor the thought that some of the lessons learned while reconstructing these songs spills over onto their new material.
"Anthems" is a cool listen and a fun time that will be great for my summer cookouts. Will it have the staying power to keep the band on the road for a few years? No, but it will add some fun, diverse songs to the setlist and make their live show even more fun for not only the fans, but more importantly, for themselves.
Unsung Melody Score: 6/10