Arco's Angel – Life's Love Loss (Album Review)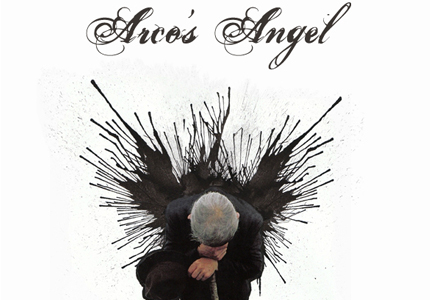 When Michael Roberts's band Leo split up, he no longer had the musical outlet he had been accustomed to. Before he had joined Hurt, he started writing and recording instrumentals. After Rek Mohr (Hurt bassist) heard the tracks, he approached J. Loren Wince for suggestions on a vocalist. Singer after singer had fallen through, and J. offered to write the lyrics and melodies for the songs. Finally, after Michael couldn't find a permanent singer, J. decided to track the vocals on what has now become Arco's Angel's debut release, Life's Love Loss.
At first listen, casual listeners would confuse Arco's Angel with Hurt. Aside from some similarities, namely J. Loren's distinctive vocal work, it's a work that stands out all on its own. The intricate melodies and guitar work seem to pull more from a post-grunge sound, and segue back and forth between the crunchiness to some crystal clear and beautiful solos.
The album starts off with Of Buttons and Leavers. The intro is slightly similar in sound to Numbers off of Hurt's latest album, The Crux, yet different in its structure. As the vocals come in, the guitars step back. It draws you into a story of betrayal and pain.
The Rose is a bit dark. Here, J. Loren tries to emulate Eddie Vedder in some ways. Very different from what you would expect. You can hear some influence of 90's grunge and post-grunge artists, such as Pearl Jam.
Next, Ready For Nothing begins in stark contrast of the rest of the album. Acoustic guitar, accompanied by a slow, tribal-like beat weave together with J. wailing. Enchantingly, it reaches a crescendo with electric guitar joining in, creating a heavy atmosphere.
The Defeatalist starts of chugging along, almost like each riff is a punch in the stomach. Once it reaches the chorus, you can hear similarities with Hurt, while the rest of the song stands out on its own.
Southbound (Playin' With Guns) is strongly suited for radio play. In some ways, it's very similar to a ballad, but not. It's full of pain, and the phantoms of music will drag you into the song. It sent shivers down my spine, to say the least.
At Loss For Worlds, J. Loren tries something incredibly different vocally. He sounds somewhat subdued, with his vocals sounding more like he's searching inside for an answer. Another strong song, suitable for radio play.
Everything sounds similar to material off of Hurt's release Goodbye to the Machine at the start, then changes over to its own animal. When the song effectively ends at around 3:28, the remainder of time left is a stirring and haunting choral melody that plays the remainder of the 8:16 track. Most people won't really notice it, but if you listen closely, it's quite beautiful.
This is a strong debut, despite the fact it is a slightly brief record. It's short enough to make you feel that you're missing something. Michael Roberts really showcases his instrumental writing and proficiency in his craft. J. Loren's vocals are similar to his material in Hurt, but he changes it up, and has written lyrics that tell a story with emotion.
If you're a fan of Hurt, pick up this album. It comes from familiar territory, but takes you in a new direction. I'm looking forward to seeing where Michael and J. Loren can go with this project.
Unsung Melody Score: 7/10
Purchase your copy from Tune Lab here.
Life's Love Loss tracklist:
1. Of Buttons and Leavers
2. The Rose
3. Ready For Nothing
4. The Defeatalist
5. Southbound (Playin' With Guns)
6. At Loss For Worlds
7. Everything
Sneak Peak to the album:
Follow the band here:
Official Website
Facebook
Twitter
Myspace