Sevendust – "Black Out the Sun" (Album Review)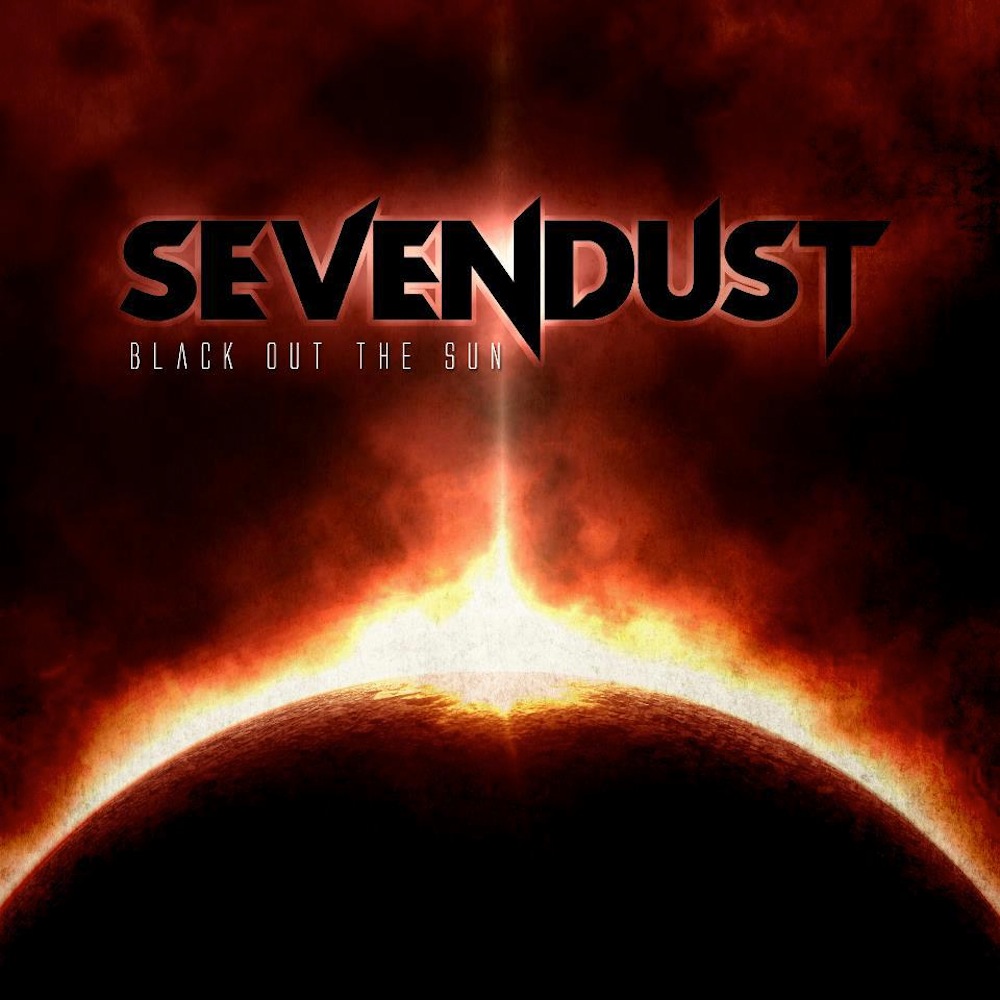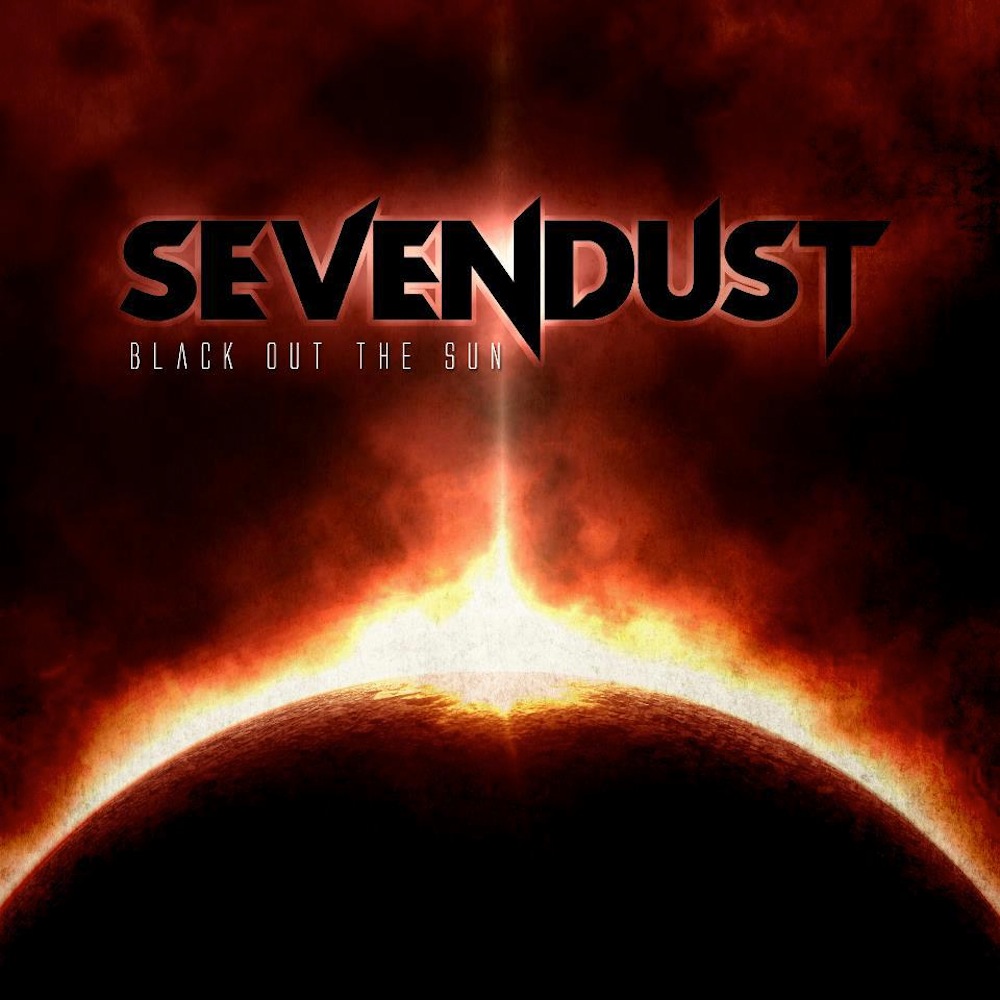 Unique – [yoo-neek] – Adjective – Having no like or equal; Unparalleled; Incomparable.
I'd say the definition for unique was written solely for the purpose of defining Sevendust. Of course, my name isn't Noah Webster either. So, I'll just say that Sevendust embodies the very definition of unique. The band has been delivering the goods ever since their debut album dropped in 1997 and are showing absolutely no signs of slowing down. They are about to release their ninth studio album, titled Black Out the Sun on March 26th. I'm here to share my thoughts on the album.
Kicking off the album is Memory. It's an acoustic intro to prepare you for the ass-kicking you are about to receive. Memory flows seamlessly into Faithless. That's where the band winds up and knocks your teeth down your throat. Sevendust comes out swinging with an explosive riff before settling into a stripped down verse to showcase the voice that is Lajon Witherspoon. In what has become a signature sound for the band, Morgan Rose adds his screams to build the momentum into the frenetic chorus. This track absolutely does not relent and I love every note of it.
Till Death begins with lots of screaming vocals and for a lot of people, myself included, this will catch you by surprise. I was not expecting so many screams and I'll be honest, I'm not really a fan of it. As an accent, we've all become accustomed to and expect the screams, but I don't listen to Sevendust exclusively for them. It's an odd choice in my opinion and is my least favorite track on the album.
Moving on, we find Mountain. It's the first of three straight songs that I feel have the potential to be singles. It's easily one of the more vocally tame songs on the album. The groove is radio ready and the chorus is one that will bring a lot of crowd participation.
Cold As War is up next. This is the second rock-oriented track that has the groove to be a single. With an electronic, almost talkbox style guitar carrying the verses behind Lajon, the song has a tendency to really capture your ear and keep you focused. The chorus is super catchy as well as melodic, and even features some backing vocals from Clint Lowery. This song could have easily fit on the album Seasons, if that helps you understand the style.
Black Out the Sun is the third in the trifecta of single worthy songs. This one has the biggest, most wide open chorus as far as sing-a-longs go. There is no doubt in my mind that this will be a single. You know the band thinks highly of it, since they took the album title from it. It's one of my favorites on the album.
Nobody Wants It is more of a typical Sevendust song, but don't think that means you should overlook it. It's a song about the truth and how no one ever wants to hear it. That'll hit home with anyone. It features some nice offbeats, killer vocals, a huge chorus, the return of Morgan's screams and an ambient solo. You can't go wrong with that, right?
Decay is the lead single from the album. When you hear the first note of that guitar, that tone, you know who it is. That sound is as much of a signature for Sevendust as Lajon's vocals are. With its high energy chugging guitars pushed along by Morgan's drumming, the track follows up the earlier right cross with a roundhouse kick to the gut. I want to start a pit. Right now!
Listen to Decay below:

Picture Perfect is a song that, when it began, my mind immediately went to the time that Clint spent touring with Korn. (Old Korn, good Korn. Not dubstep Korn.) The opening riff just has that heaviness. That style of guitar work that sparked a memory for me. Don't worry though, it quickly snaps back into a Sevendust song, with Lajon belting out a massive chorus and delivering one of the more varying songs on the album. This track is also one my favorites on Black Out the Sun.
Got A Feeling is an acoustic song that features Clint Lowery as the main vocalist, and Lajon singing backup. It's a bit of a dark sounding song, as has been the theme on a lot of the album. I was curious with Clint and Morgan releasing their project Call Me No One, and John and Vince releasing Projected, if we would see their vocals spill over more into the current Sevendust sound. For the most part, this is the only song that the situation has presented itself, but it's a nice little break from the heaviness of this record.
Murder Bar ends the album, so I'll let you guess what's coming… If you said a knockout punch, you'd be 100% correct. This song, from beginning to end, is hands down my favorite on the record. It has every element that's made us all enjoy Sevendust and it does its job by leaving you wanting more. An absolutely fantastic song, and one of my absolute favorite Sevendust songs yet.
I chose not to discuss a couple songs. Specifically, Dead Roses and Dark AM. For me though, they are songs that I feel have been done before. I hate to use the term filler, but as incredible as the rest of the album is, filler fits in this case.
I was expecting something as good as Cold Day Memory, but I was hoping for more. What I got was something that exceeded my expectations and blew my hopes away. This is the second album released since the reformation of the original lineup and I can tell you without hesitation, it's one of the heaviest, darkest, well-written records the band has ever delivered. For me, Black Out the Sun is a strong early candidate for Album of the Year, and one that every Sevendust fan must own. Sevendust is back and are as heavy as ever. Being the road warriors that they are, you can bet they will roll into a town near you and completely kick everyone's ass. So remember, when you go to the show and leave beaten to a pulp from the music, you can't say I didn't warn you!
Unsung Melody Score – 8/10
Purchase your copy from iTunes below:

Keep up with the band below:
Sevendust.Com
Facebook
Twitter