Album Review: Black Stone Cherry "Kentucky"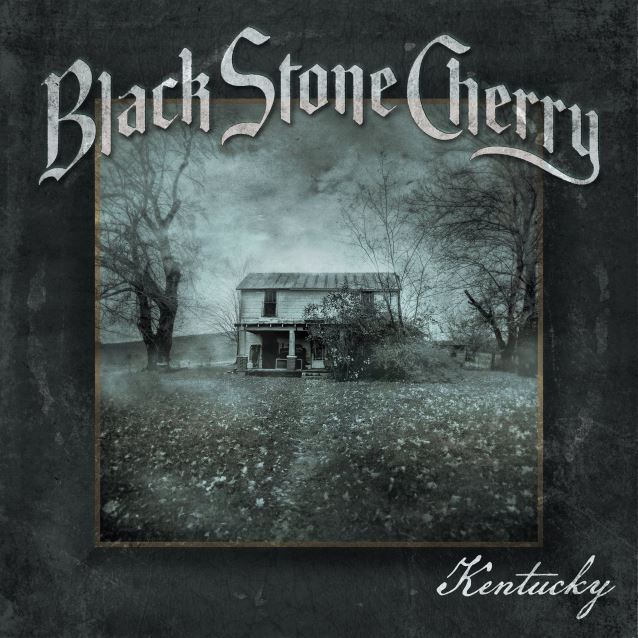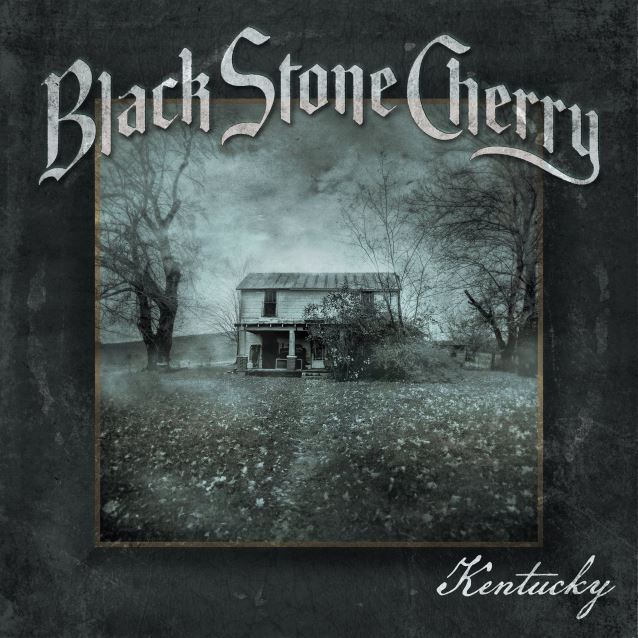 Two years after releasing their thunderous fourth album Magic Mountain, the boys from the backwoods of Kentucky have returned with their fifth outing, titled Kentucky. Let's just get this out of the way right now: this is the strongest return to form for the boys, yet!
The album's title not only harks back to the fact that they returned to their roots to record the album, but to their sound as well. It is just dripping with the sounds of the backwoods of Kentucky. Their heritage shines through, from the southern rock melodies, the country grooves, and the hard rock thunder.
Returning to their home of Kentucky to record Kentucky, the band had self-produced the album, which is a first. Gleaning knowledge from the likes of Howard Benson, Evil Joe Barresi, and Bob Marlette, they put their new skills to the grindstone. Boy, have they learned a thing or two!
The long play explodes at the start with their first song, "The Way of the Future". After multiple listens, the song has started to grow on me, and is a bit of a mix of sounds from the albums The Devil and the Deep Blue Sea and Magic Mountain.
"In Our Dreams", the first single from the album, bounces forward with a strong beat from John Fred (drums) and chugging rhythm we've come to expect from the guys. However, we get to the real meat of the album when we get to "Shakin' My Cage". This heavy-hitter is a sign of things to come. Chris (vocals/guitar) is singing about his Medusa, turning him to stone. It's certainly different lyrically, and musically, it's a lot of fun!
The first true gem of the album is "Soul Machine", starting off with the familiar tone BSC is known for. The song reeks with sex. There, I said it. It is what it is, and it's a dirty ode to the deed. They head into new musical territory with what sounds like brass horns behind their music, with a little bit of funk that hearkens back to the 70s, along with some soulful gospel choir. Yes, this song has a lot of soul, and I believe that Black Stone Cherry have melded and molded their sound into something completely unmistakable and iconic with this!
"Long Ride" is a beautiful ballad. Lyrically, it's one of the most poignant songs I've heard in a long time; poetic in how he proclaims how perfect his life is, and how he wouldn't be the same without his woman. "It's been a long ride/without you by my side/I won't be the same without you". I just can't tell you how perfect this phrase is, especially for my personal life. This is easily one of the strongest, most heartfelt songs that Chris has written in a long time.
The most unexpected song on the album is their cover of Edwin Starr's song "War". A heavy, soulful, and incredibly relevant cover that couldn't have been picked at a better time. With additional vocal arrangements and additional horns, this song is fun, and indescribable. As soon as this song is available, LISTEN TO IT.
"Feelin' Fuzzy" and "Born to Die" are two more amazing songs, and some incredibly strong songwriting from the four-piece. Really, the latter is the strongest of the two, and tells a powerful story as well. "Cheaper to Drink Alone" is a catchy tune, with a little bit of a country influence, which is strongly influenced from their roots. This song is like shots of whiskey when they hit your chest!
"Rescue Me" threw me in for a loop. At first, the a capella start to the song reminded me very much of Queen. An indirect influence? Possibly, but it's definitely a fun song.
The closing song for Kentucky is a song that was co-written with the former Shinedown guitarist Jasin Todd. "The Rambler" is a brooding, apologetic ballad. That's about the only way I can describe it, and I'll go so far as calling it a tear-jerker. A Youtube commenter stated "Man tears, man. Man tears." when the music video was released. It's a badass song, and one that definitely closes the album on a heart-rending note. Don't miss out on this song, as I promise it's definitely one of the best songs of the year!
Every time Black Stone Cherry releases an album, I'm excited to hear it, as they are unafraid to explore and experiment with their own sound. Thank God for the boys, and they certainly show how beautiful and homely Kentucky truly is.
Definitely a 5-star album! Good job guys! Keep rocking!
Kentucky Track List
1. The Way Of The Future
2. In Our Dreams
3. Shakin' My Cage
4. Soul Machine
5. Long Ride
6. War
7. Hangman
8. Cheaper To Drink Alone
9. Rescue Me
10. Feelin' Fuzzy
11. Darkest Secret
12. Born To Die
13. The Rambler