Initial Thoughts. A review of Last Parade by Call Me No One.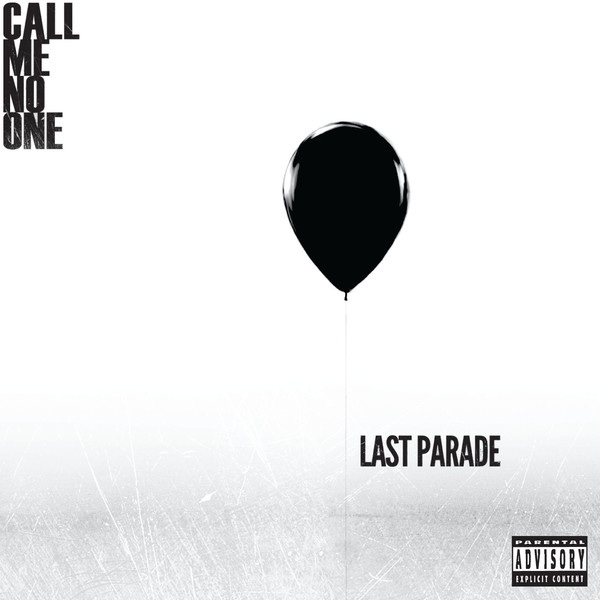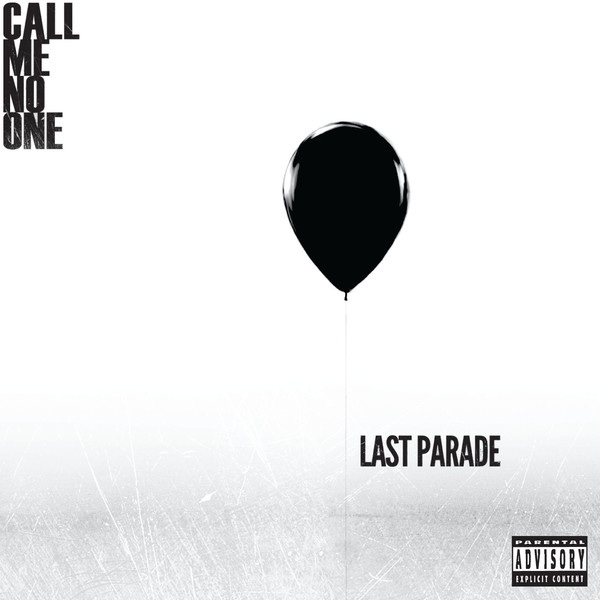 Call Me No One is a project that features Clint Lowery and Morgan Rose from Sevendust. Their debut album is titled, Last Parade. To me, it's a great debut, and it shows the vast songwriting abilities of both Clint and Morgan. I joked with Clint in an interview, that it sounds as if Sevendust wrote a Foo Fighters record, or vice versa. Honestly, that's fairly accurate. Clint even went so far to say, that watching Dave Grohl and the Foo Fighters in concert, inspired him to step out front and take a shot as a vocalist. Having sung backing vocals in several bands over the years, it wasn't that big of a stretch for Clint, but it was still a challenge none the less. I'm going to take a few minutes to hit the highlights of the Last Parade.
The World Is Dead jumps out of the gate like a racehorse on a mission, before quickly settling into a nice groove oriented verse, that leads to a massive chorus. While I'll leave the interpretations up to the fans, I feel this song is a very personal one for Clint, and is a great way to start off the disc. Cementing the fact that the band is not here to play around, they are here to deliver the rock, and deliver it they do.
The 2nd single off the record is up next, Thunderbird. This song is one of the ones that drew me in initially. It has this mean machine like groove underneath the verse, that just makes me want to hit something. lol The chorus is very much in the style of Sevendust, and I'm happy about that. I think that familiarity is the thread of greatness that Clint will always have. No matter what he writes, you can, at some point, tell it's Clint Lowery. For me, the bridge in this song is probably my favorite on the disc. I can envision a pit full of energy on this one.
One of the more unique tracks on the album is Hillbilly. It's a very aggressive, high energy, Motorhead like tune that really delivers the goods. Hillbilly also features my favorite solo on the record. Besides, any rock song that begins with a banjo, is well worth a listen!
Next up is my absolute favorite track on the record. The song is titled All's Well, and to me, it's the song with the best song structure on the record. Chocked full of emotion, the music takes you on a journey, and lifts you above it all to deliver a true classic song. I would love to see this as single, and see what the masses thought of this song.
Biggest Fan was the lead single off of Last Parade, and where I come from, you'd call this one a barn-burner. This song hits the throttle right away, and smokes the tires through the first four gears. This song features all the raw vocals, blistering guitars, thunderous drums, and high energy that have made Clint and Morgan favorites for all these years. It's not a song that would ever fit in with Sevendust, it's the song that truly gives Call Me No One their own identity.
Pleased To Meet You is a song that has a Queens Of The Stone Age feel for me. It's got that great groove in the verses, that just dares you to bang your head. It's a great song for driving, singing along at the top of your lungs, and playing drums on the steering wheel. Something that I know all to well! Morgan really shines on this song as well, with his great fills and jazzy style throughout the chorus, he really keeps it solid and pushes this song right where it needs to be.
There are a couple slower songs that round out the record that are certainly great tunes, but for now, I'll leave you with the songs I mentioned above. It's a tremendous record, and these guys have been road warriors for years. They deserve your full attention with this record.
★★★★★★★★★☆ 9 out of 10 stars.
Keep up with Call Me No One below:
CallMeNoOne.Com
Facebook
Twitter