Prosevere Releases "The Damn Disaster" EP As Free Download!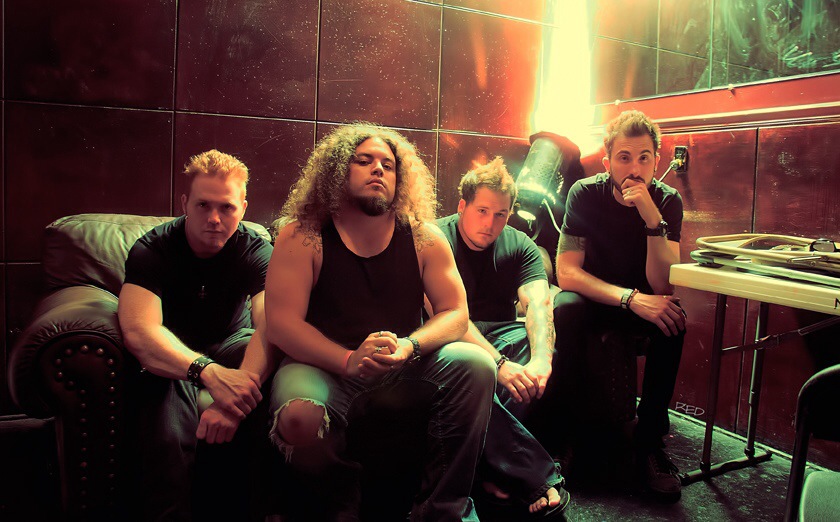 Memphis, TN based hard rock band Prosevere (pronounced pro-suh-veer) will released their new EP, entitled "The Damn Disaster" on Friday, Dec 13th, 2013 as a free download on their website (www.prosevere.com). The recording, produced by the band with the help of Blake Allison (singer/songwriter for active rock band "Devour the Day") and mixed by Nashville's J. Hall, will only be available for free until February 1st, 2014.
Memphis, TN – 7 years, over 5000 records sold, with a passion and ongoing drive to create music that makes people feel, Memphis rock n roll band Prosevere pushes forward through trying times for the rock music industry, proving that hard work and dedication will always find a way to be successful.
The Damn Disaster, the new 3-song effort from the band, was a collective idea, between the band and Devour the Day frontman Blake Allison, that sprung up after watching Foo Fighter frontman Dave Grohl's documentary "Sound City."
"We wanted to do something that we had not done before," states guitar player Eric Ashe. "The thing that sets our band apart is our live show. We wanted to bring that element to some new songs and give our fans something different."
The new songs were recorded all together, live, in the band's practice room, rather than tracking and editing each instrument or part of the song piece-by-piece. "Blake mic'd us up, we went through and worked on the songs together, found the best fit for each tune, and really had a lot of fun with it," says drummer Rocky Griggs. "Having Blake in with us for a bit was good because he knows us so well and knows what we're capable of doing."
"These songs are not usual Prosevere songs," says singer Gary Segars. "We're all influenced by a ton of different bands, from Lynyrd Skynyrd to the Foo Fighters to Justin Timberlake to Down. This cd is much heavier, but that's not necessarily the direction we'll end up. After 7 years, we want to make sure that we always have fun with the music we're creating, and these songs are A LOT of fun."
After the 2011 release of their disc "Burn the City," the band had a fantastic 2011-2013, playing to over 25,000 people through the cycle, securing successful touring runs with multi-platinum bands Shinedown and Bush, sharing dates on regional tours with Godsmack, Papa Roach, Sevendust, and many others, while also playing such festivals as Memphis in May's Beale St Music Festival, Little Rock's Riverfest, and Poplar Bluff, Missouri's Bonestock.
In 2014, the band looks to get back to their grassroots efforts. While continuing to work on a new full length with Shinedown guitar player Zach Myers, Prosevere has already started booking tour dates and will continue pushing forward to build and reach out to their ever growing fanbase.