Shameless. Lissie at the Great American Music Hall in San Francisco.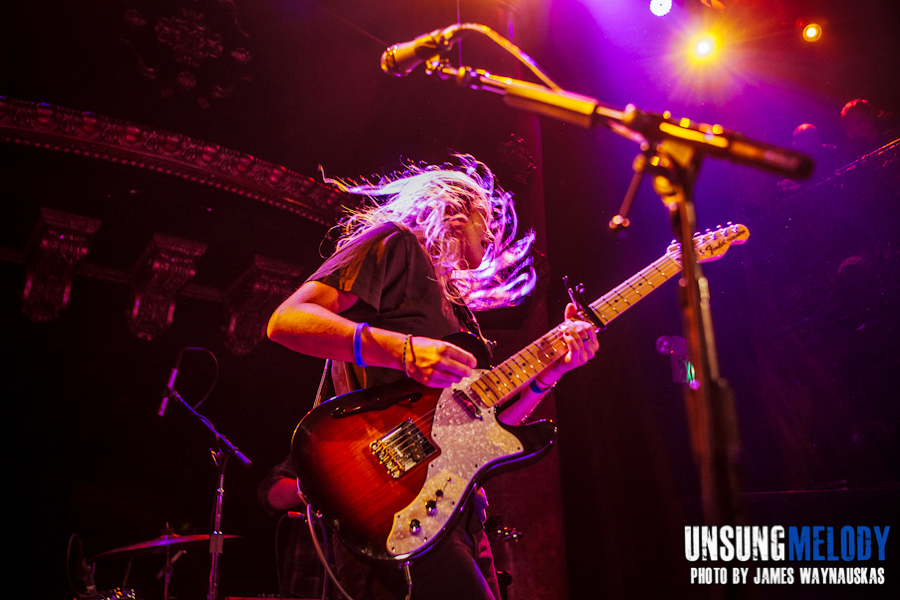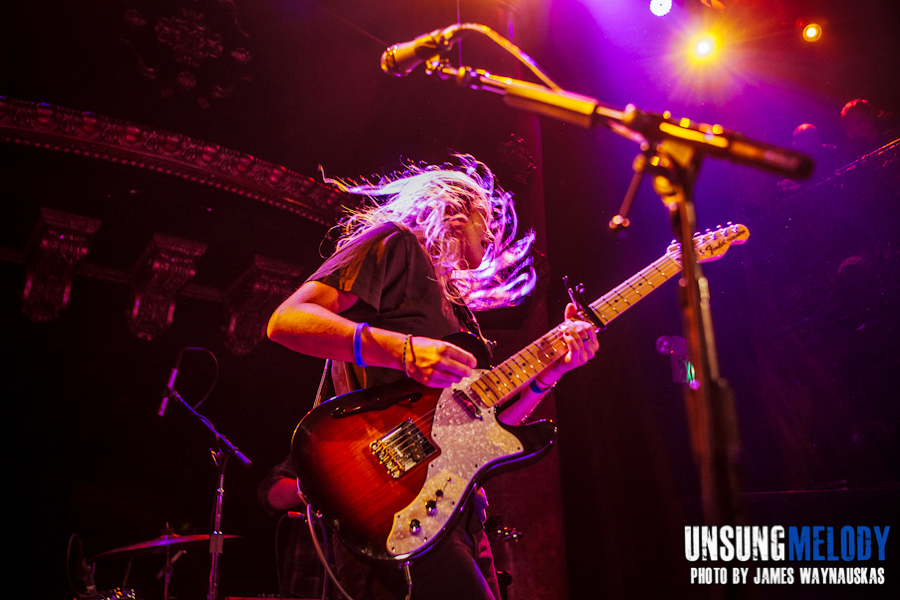 Lissie is a folk rock musician whose music has a great pop sensibility. She has released two EP's and a full-length album, with another one coming soon. Somewhat recently, she has gained more notoriety with a very well done live cover of Kid Cudi's Pursuit of Happiness. She currently has a new single, Shameless, a song that is seemingly critical of the music business. On Thursday, I had the opportunity to see her play at the Great American Music Hall in San Francisco. I first started listening to her music about a year ago after reading some reviews of her album Catching a Tiger. I've seen her as an opening act, but never a headliner, and was excited to see her play a full set in front of a crowd that was there to see her.
Throughout the night, I was impressed with Lissie's stage presence. She is into her music and gives an intense performance. Most of the time, her hair is in her face or being thrown around and she sings with passion. At this show, she played a good amount of songs from her still-to-be-released new album. Other than the lead single and a song I saw her perform at a Guitar Center performance, I had no prior knowledge of them. The new material she played fits in with her previously released work and flowed well in the show. Of all the new songs she played, the one that stood out to me the most was They All Want You. The crowd was quiet and attentive for the slow and catchy country-tinged song. The biggest response from the crowd was saved for her material that is currently available, though. When I'm With You drew a lot of cheers and singing along from the crowd. It was one of the songs she really sings out on and fans in the crowd were intent on trying to match her in that department.
On her EP Covered Up With Flowers, there is a live version of Pursuit of Happiness where right before she starts the song, she announces to the crowd that she is going to take a shot of tequila before playing it. Early on in the show, someone most likely inspired by that, bought her a shot of tequila. While she was clearly the star of the show, her backing musicians were no slouches. Her bassist, Lewis Keller, played drums and bass at the same time on some songs, and her guitarist, Eric Sullivan, took a few opportunities to show his skill during some intense solos, while remaining nonchalant through the rest of the show. Towards the end of the main set, she played her new single Shameless. A good portion of the crowd knew the words and sang along with the whole song. I would say the high point of the night for most in attendance was Little Lovin'. The song starts out slow and smooth before closing with a bridge that has an upbeat groove and Lissie repeating a variety of "oh's" and "why you runnin's." During the bridge, while playing guitar and waving her hair around, she got the crowd to stomp their feet and clap along with the beat. Another high point of the night was quite different. The slow and emotional Everywhere I Go had the crowd's full attention and drew loud applause at the end. The folky Oh Mississippi was a mellow, yet dramatic end to the main set. The song has a feeling reminiscent of an old blues or folk standard and lets her vocals shine. After loud applause, she returned to the stage and finished off the show with a lively rendition of Pursuit of Happiness. The crowd seemed to be anticipating the song. and you could tell by the head bobbing and the singing a long that everyone was enjoying it.
Check out my Lissie photo gallery here.
I found Lissie's live performance as impressive, if not more so, than her recordings. Her new album will be on a major label, and whenever an artist you admire changes to a major label, you worry that it will change their music. The new songs she played sounded as though they'll fit in perfectly with her current catalogue, though. It was great for everyone to hear the songs they already enjoy and nice to see her unique take on the Kid Cudi song live, but the show was also a nice window into her future. She didn't overwhelm the crowd with only her new music and did a good job of mixing it in with the songs her fans know. On stage, she seems to be genuinely enjoying herself, and the crowd fed off that to make a very enjoyable concert experience.