Cigarette please? My Ruin at The Viper Room in Hollywood, CA.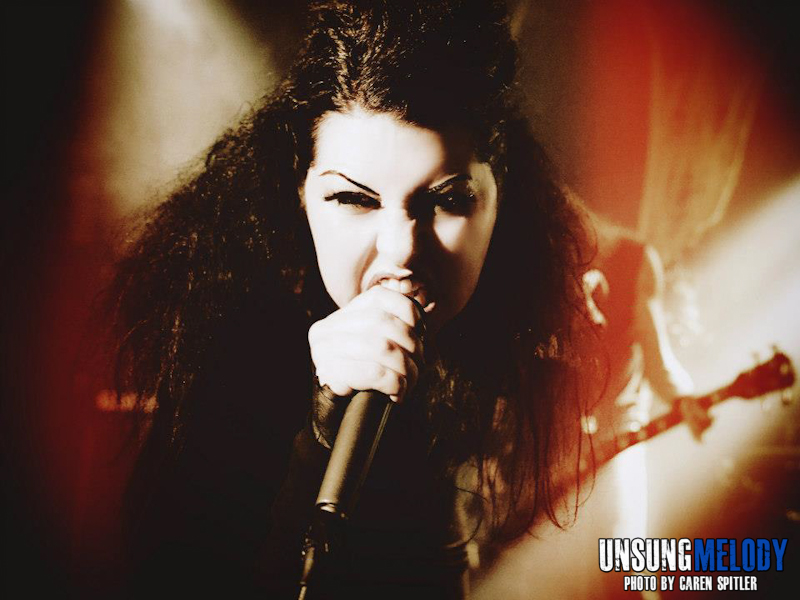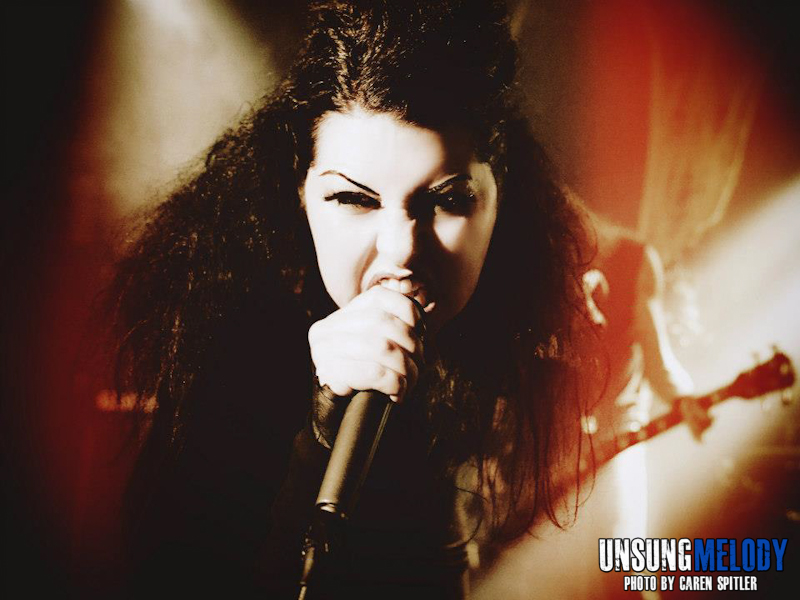 *Be sure and check out my photo gallery from the show here. – Caren
Los Angeles-based metal band My Ruin unleashed their visceral assault on Viper Room patrons on the last Saturday of October. With supporting bands Goldsboro, Behold! The Monolith and All Hail The Yeti. The band debuted songs from their newly recorded album, which is yet to be titled. Tairrie B. Murphy (vocals), Mick Murphy (guitar), and Luciano Ferrea (bass) were joined onstage by producer Joel Stooksbury on drums for the show. Stooksbury worked with the Murphy's on the last album "Southern Revelation", and the one they just finished mastering in Knoxville, Tennessee.
I can't even tell you how long the set was in total. I was lost in the sound, lost in the low end, the drums, the exquisite guitar, and hypnotized by the performance. The set and the new songs rocked. The new tunes smoking with the distinctive My Ruin sound. Oppressively heavy acid-soaked lace and singed velvet over shards of glass. The band played 13 songs, mostly new ones except for "Tennessee Elegy" from their last album, "Southern Revelation", and a cover of the Elvis Presley song "Trouble" as their final tune. The Elvis tune written by Leiber-Stoller fits singer Tairrie B to a 'T', "I've never looked for trouble, but I've never ran. I don't take no orders from no kind of man?"
Where this band is concerned, I fully confess I am a huge fan. And My Ruin shows remain among my top shows ever attended. This show didn't change that. They are loud, hard, intense, and haunting. Actually the word loud doesn't cover the volume level in the room. Their sound forces its way inside you and pulses through your veins. Singer Tairrie B's vocals escape her with cutting velocity raw, edgy, deep, and sexy. She pulls you in with a low melodic plea that holds the promise of revealing her deepest secrets just before launching a lyrical projectile of needles and nails. Luciano Ferrea's low-end pummels you into the abyss that awaits in Mick Murphy's guitar. Murphy's axe illustrates the story between the lines of Tairrie's lyrical tales. He is as fine a player as you'll ever find; one second slaughtering you with precision cut riffs, then pouring into the complete chaos of his out-of-control malestrom solos.
It was a fine night complete with all the things I expect from a great metal show. I left weak-kneed, mind blown, short of breath, yet feeling like I needed to light up a cigarette. Little in life feels so good.
The bands last album is available for download through their website.
www.myruin.bandcamp.com
www.myruin.net
Facebook