Alter Bridge – Live at the Ogden Theater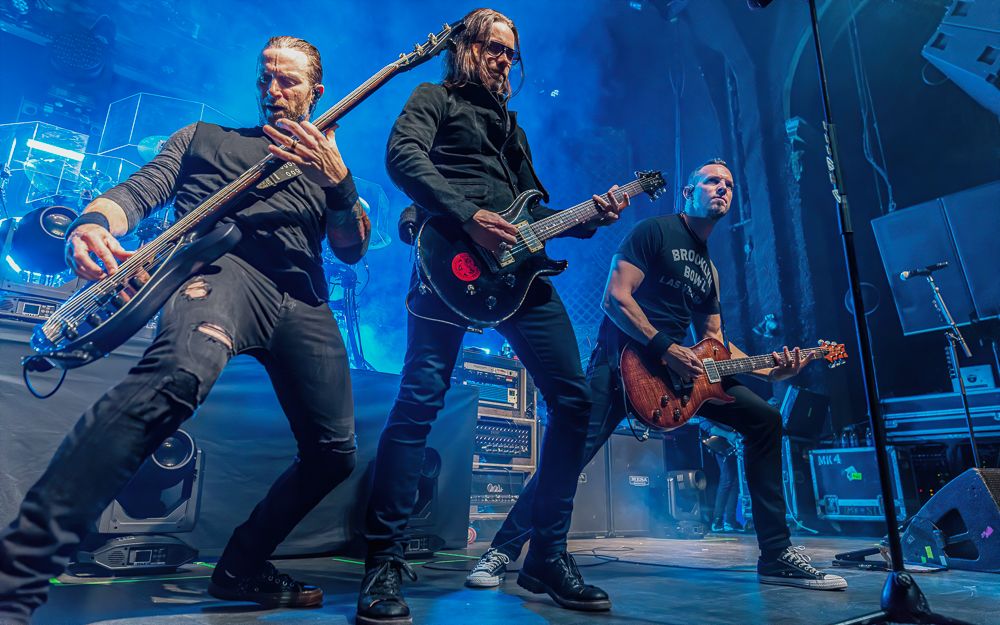 Alter Bridge, a band whose pedigree begins with the original dissolution of Creed have consistently been moving forward in sound and acclaim throughout the years. A band with a sound all their own, and members that have Grammy Awards as a notch in their belts, they are still surprisingly low-key and underground when it comes to a US following. However, that never stops them from bringing everything to the table for a performance, let alone when they write music.
As "One Life" operated as the intro for the band to gather on stage for the performance, they tear into their opening song, "Wouldn't You Rather", a blistering performance and commentary on the current state of events off their latest album, "Walk the Sky". Following that, "Isolation" from "ABIII", "Come to Life" from "Blackbird", "Pay No Mind" as another from "Walk the Sky" and "Ghosts of Days Gone By" of "ABIII" practically bring the crowd to their knees and on their toes, simultaneously.
A setlist that is filled with fan-favorites, and new hits from their latest album, there was nothing here that any casual or devoted fan wouldn't enjoy. Deep cuts, such as the "Broken Wings" were strongly favored as well as more popular and well known songs such as "Rise Today".
Mark Tremonti and Myles Kennedy performed the heart-wrenching and emotional "In Loving Memory" by themselves, acoustically. However, once they broke into their critically acclaimed masterpiece, "Blackbird", the energy in the air began to feed the band.
Closing the show with an encore, the brought out a new fan-favorite, "Godspeed" before they ended the set with possibly their most well-known song, "Addicted to Pain". With almost painstakingly coordinated performances, Alter Bridge carries incredible melodies and sounds to their fans, new and old alike. Anyone whom has never seen them perform should at least see them once. Having seen them three times already, I can honestly say that this was the best performance yet. A band who hinges their music and performance on perfection, it truly shows.