Alter Bridge – Pawns & Kings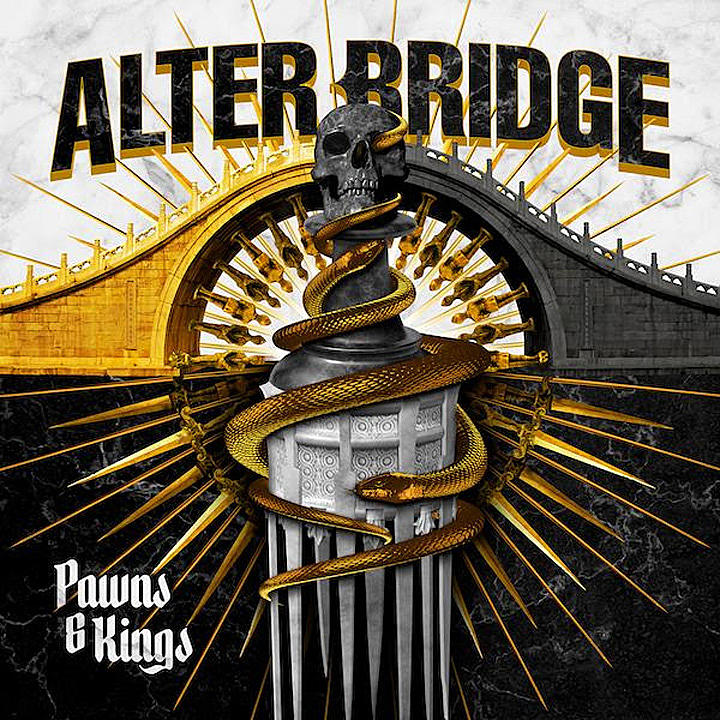 This Is War
Dead Among the Living
Silver Tongue
Sin After Sin
Stay
Holiday
Fable of the Silent Son
Season of Promise
Last Man Standing
Pawns & Kings
Consistency is key, and dammit, Alter Bridge is probably one of the most consistent bands this side of the millennium. Never one to stray too far from their own sound, they continually incorporate new elements from other genres and bands, and in spectacular fashion. Between Myles Kennedy's honey-soaked and soaring vocals, the massive riffs of Mark Tremonti, Scott Phillips bone-crushing skin-pounding percussion, and Brian Marshall's groove on the bass, the musicality of everything these guys has and continues to be a stunning affair.
On Pawns & Kings, Alter Bridge do what they do best. Taking a page out of their own book, the consistently write some of the most hook-filled and melodic hard rock tracks on this side of the millennium. There's nothing truly groundbreaking for the band, but as a fan, you'll find plenty to love on this record.
The groove-metal-like pounding of Holiday incorporates some heavier elements more often found in Mark's Tremonti project, while the duet vocals of Mark and Myles on Stay bring a familiar flavor from their Fortress-era sound. Adding some thrash to the mix, Silver Bullet ups the rage, and when played live will probably include some level of a body count. The prancing vocals of Kennedy are strongly showcased on Dead Among the Living.
Yes, this is an album purely of Alter Bridge. Again, nothing unexpected here, but it's still a ton of fun to listen to, and will make a great addition to anyone's workout playlist. If you're not a fan already, there's probably not much here that will change your mind, but you might still enjoy it.
Final Thoughts
Although not much new in terms of sound and sonic exploration, it's still a fantastic edition to the AB discography.