Tom Keifer – The Way Life Goes (Album Review)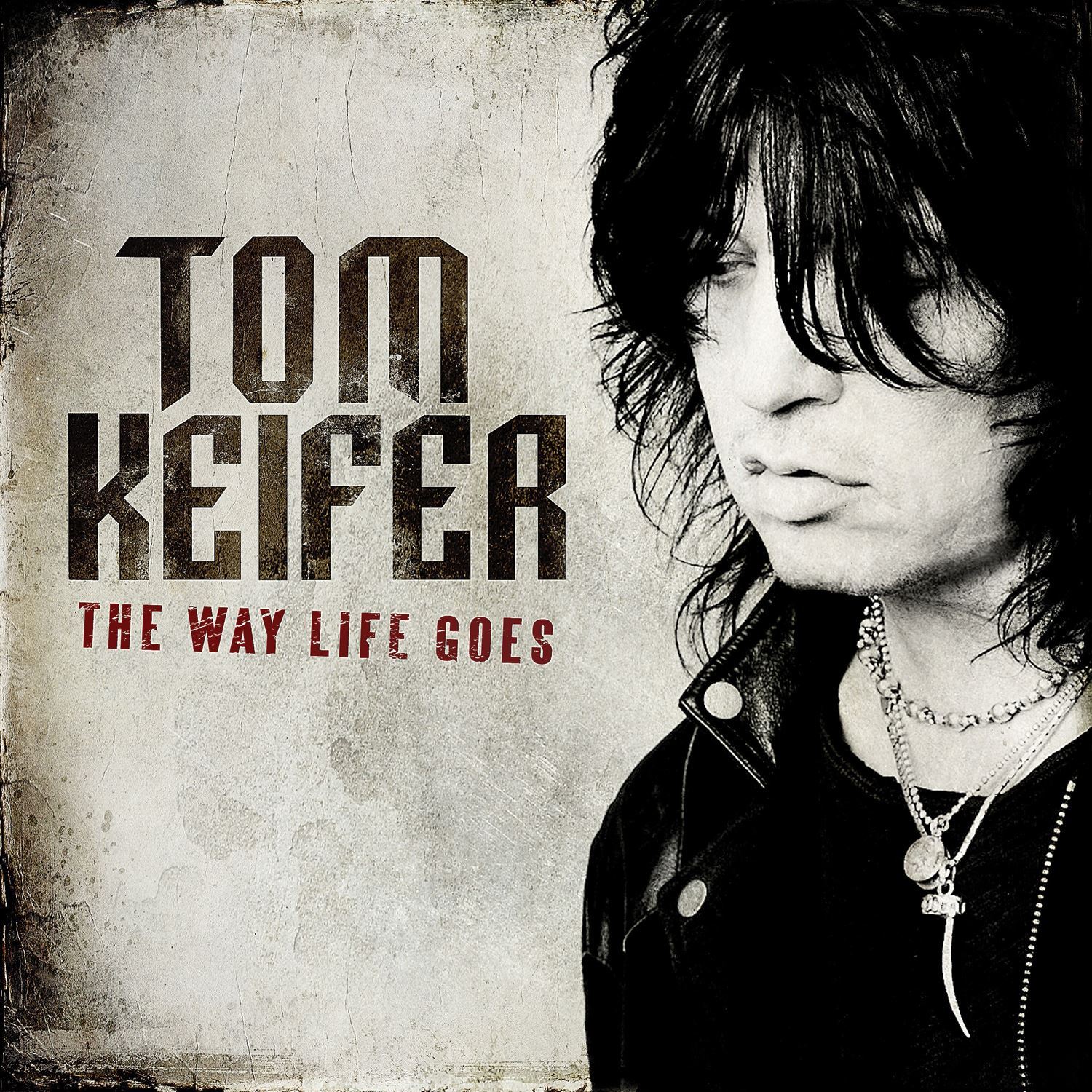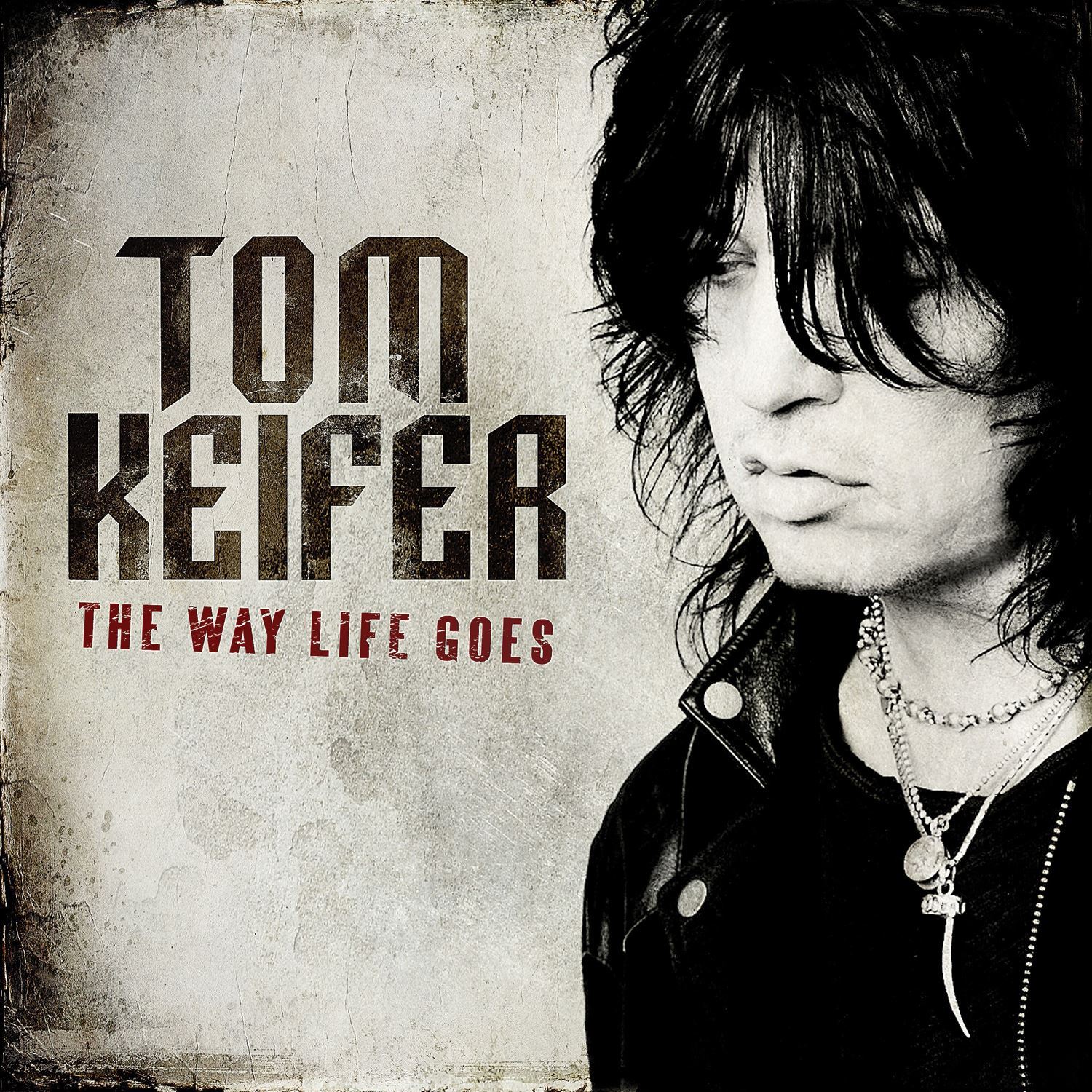 The 1980's. An era of excess and party rock. Most of the bands fall under the category of Hairbands. While Cinderella certainly had the hair and even some of the power ballads, their music always seemed to be more mature and have more substance than other bands of the day. Long Cold Winter as an album certainly has much more lyrical depth than say, Look What The Cat Dragged In by Poison. One of the main reasons for that, was Tom Keifer. Tom has one of the more gritty, controlled, recognizable voices to survive the 80's. It almost wasn't that way though. Tom had battled addiction as a teenager and finally found his way, until the mid-90's when he completely lost his voice. He had nodules on his vocal chords and a complete paralysis of his left vocal chord. He faced severe depression and wound up going through a divorce and seeing his whole life, seemingly taken away from him. Thankfully, after removing the nodules, Tom learned to sing again. He found happiness when he met Savannah Snow and after 10 years of writing about all of what I just mentioned, Tom has released his debut solo album. It's titled The Way Life Goes and I'm here to share my thoughts on my favorites from it. So, here we go!
Opening up the album is Solid Ground. This is a song that will certainly remind you of Cinderella, but with a bit more of an outlaw country vibe. Starting off the album with a song with such a powerful vocal performance is a great way to set the tone and Tom has done just that. The vibe is more southern rock, with it's choir of ladies filling the audible palette. It's a barnburner and a great way to start the album.
Check out Tom's performance of Solid Ground on the David Letterman Show:

Next up is a song that will solidify that this is definitely a Tom Keifer solo album and not just leftovers from a Cinderella session. Written with his wife Savannah, A Different Light is a song that takes a huge turn away from the southern rock/outlaw country vibe of Solid Ground. The song begins innocently enough, with Tom singing some great clean vocals. Those lead into a huge key change and a chorus that grabs you and pulls you in immediately. A bit of a pop song in it's delivery, A Different Light is a stunning, beautiful example of what Tom is capable of as a songwriter. Hearing such a different vibe may not sit well with long time fans at first, but I assure you once you give it a few spins, you will find the sheer beauty captivating.
It's Not Enough is a track carries a lot weight for me. It's one of the simplest songs for me to tell you about. A pedal to the floor blues romp that could only be pulled off by Tom. His vocals are tremendous and the cadence in the verses ride along the top of that repeating guitar like a surfer on a wave. It's awesome.
Cold Day In Hell starts off with a nice acoustic guitar underneath the harmonica, so right out of the bat, you know it's a different vibe. Anyone that follows the site knows that I'm a sucker for a horn section, so when this big old chorus is complimented by horns, hand claps and a choir of ladies, well I'm going to gush about it. The vibe on this track makes it one of my favorites on the album. Cold Day In Hell is probably one of the songs on this album that sounds most like a Cinderella song for those curious fans.
You knew it was coming. There had to be a big ole ballad and Thick and Thin is definitely it. In a bit more of a subdued delivery, Tom delivers a truly heart-felt performance on this piano-laden song. There isn't much to say, except it's beautiful. It's meaningful and it's a track that could do extremely well on contemporary radio and if it were released back in the day, Cinderella would've sold another 15 million albums.
Another strong balladesque song is The Flower Song. If Tom Keifer wrote a song for The Eagles, this would be it. I am consistently reminded of that style when I listen to this song. Don't get me wrong, that's a huge compliment. Think Tequilla Sunrise meets Coming Home from Cinderella.
Next is my absolute favorite song on the album, Mood Elevator. It's by far the most aggressive song on the album and Tom, in my opinion, has never sounded better. As Tom explained to me in our interview, (which you can read here) "It's kind of a tongue-in-cheek thing about our society and depression being described by the happy pills." Intrigued yet? This song kicks my ass. Excuse me while I put this on repeat a few times.
Welcome To My Mind is an eerie, bluesy song that completely entrances me each time I spin it. Some songs just flow so perfectly that you get lost in the track and before you know it, it's over and you are craving more. That's exactly what this song does for me. As soon as it's over, I'm like, "WAIT! Dammit it can't be over all ready!"
You Showed Me is another piano-laden ballad and it's probably the most beautiful song on the album. I'm personally more of a fan of heavier songs, but there is something about this song that draws people in. As I was listening, my wife who never really takes an interest in what I'm listening to, came at an almost full run saying how much she loved this song and wanted it on her phone. She is my gauge for what would sell well on mainstream radio, so for me it was obvious that this song was beautiful.
The title track The Way Life Goes has that outlaw country vibe with some blues added in for flavor. The chorus is great and the groove is as solid as a tank. It's also nice to hear the harmonica alongside Tom's tremendous slide work. This song, like Cold Day In Hell, are more in the vibe of Cinderella than most of the rest of the album.
When I first heard that Tom Keifer was going to release a solo album, I immediately thought the worst. I thought, welp, the band has decided to call it quits and rather than be a shell of who they were, he's doing a solo album. I'm a man and I can admit when I'm wrong. I was terribly wrong. Tom Keifer has created a collection of songs that took roughly 10 years to complete, and it shows. Honing ones craft after so much early success is never an easy thing to do, but Tom has taken his already stellar songwriting skills and tied them to a rocket. If you are a fan of Tom Kiefer's vocals, this album is out of this world.
Unsung Melody Score – 9/10
Keep up with Tom Keifer below:
Official Website
Facebook
Twitter
Preview or purchase The Way Life Goes below:

Check out the video for Solid Ground below: