Carnival Of Madness 2013: Skillet – Rise (Album Review)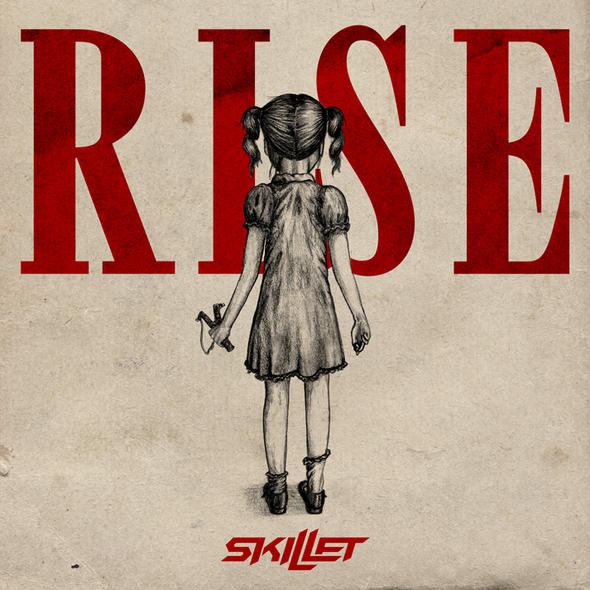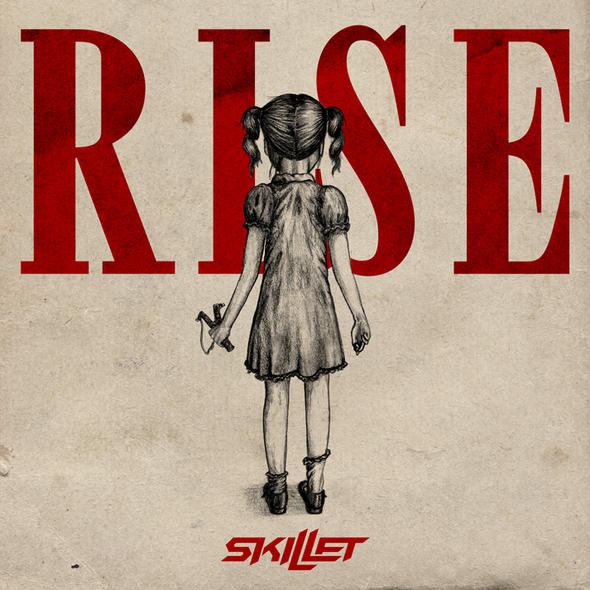 Skillet is a band that has paid their dues in the music industry. Having toiled in relative obscurity outside of the Christian market for years, they finally broke through to the mainstream with their amazing album Collide in 2004. They they followed that up with the nearly perfect Comatose back in 2006. The band has been clawing their way through the modern rock genre ever since, never losing their footing and fanbase in the Christian market. The dynamics have changed, the players have changed, but the core of John Cooper and his wife Korey have kept the Skillet name relevant and bigger than ever. They recently released their new album Rise, which is the ONLY platinum selling rock album of 2013, and they are going to be on the Carnival of Madness Tour alongside Shinedown, Papa Roach, In This Moment and fellow Christian rockers We As Human. I'm going to touch upon a few songs, so without further ado…Here we go!
Kicking off the album is the title track Rise. In typical Skillet fashion, they come out of the gate with an upbeat aggressive tune that features vocalist/bassist John Cooper and drummer Jen Ledger trading off vocals in the chorus. The song is simply very typical of what we've come to expect from Skillet over their last few albums. It's not that it's a bad song, it's just nothing new. The song will go over extremely well live, as the chorus just begs you to sing-a-long.
Next up is the lead single, Sick Of It. I'll admit it, when I first heard this song, I was a bit turned off by some of the electronics in the song. Specifically the little run at the the one minute mark. That part just comes off a bit cheesy in my opinion, otherwise it's a stellar track that will further cement Skillet as a leader in their genre. Another high energy song that ends with some killer double bass work by Jen Ledger. If that last 10 seconds doesn't make you want more, you better check your pulse.
Skillet – Sick Of It:

No, that's not Eye of the Tiger by Survivor, it's Good To Be Alive and it's the next track. The song is one of the more poppy songs on the album, but the hook is massive. The chord structure gives it a big open feel. Nothing too fancy, just good old power chords. You can almost hear a little bit of Teenage Wasteland by The Who in the guitars through the chorus. It has this classic feel about it, yet it still feels fresh with the piano, the strings and the underlying electronics. Great track and one I see as a fan favorite for a long time to come. It also serves as one of my favorites on the album after several spins through.
Not Gonna Die harkens back to the Comatose days with the prominent strings and aggressive, attacking guitars. Jen Ledger adds her unique vocals during the pre-chorus to lull the energy of the song to set the table for that powerful punch of a chorus. For me, this is my favorite song on the entire album. While I personally appreciate the ventures into different soundscapes, Skillet is obviously "in their lane" within a structure like this. Everything just works.
American Noise starts off with a Korey Cooper's beautiful piano playing. John delivers an emotionally charged introspective look on this song and the message is beautiful. Try to not sing-a-long with the chorus, "La da da da, Lift up your voice, Let love cut through the American noise, La da da da, Lift up your voice, Let love cut through the American Noise". I bet you can't.
Skillet – American Noise:

Madness In Me is another track where everything just seems to work for me. There's no odd sounding electronics. They all blend well and enhance the overall experience of the song. There is a tremendous groove and the straight up rock song delivers a great example of how great Skillet are when they are hitting on all cylinders. This song also features an outro that includes John and Korey's daughter Alexandria. It's nice to hear these little transition pieces on the album, as they have long featured them in the live show. For me, it simply helps you relate the album with live experience and I for one was glad to see them included.
Salvation is a track that features a bit of a role reversal for John and Jen. Jen handles most of the vocals, as John handles the chorus. Jen's voice is one of my favorite females in rock. Her voice is really beautiful and always seems fresh and relevant. She has a great range and displays it here, all the while keeping the beat. This song is another that harkens a bit back to the Comatose era and honestly, in this case, I couldn't be happier with it.
Fire and Fury is a slower track that is similar in vocal structure to Salvation. John and Jenn share the duties, while Korey's piano plays beautifully underneath Seth's guitarwork. It's not a ballad per se, but it's definitely not a headbanger either. A mid-tempo track that has a massive chorus with a purpose? Okay, maybe it's a bit of a ballad.
Seeing Skillet take chances is what makes me happy. In the past, they have generally refused to sit back and "rest on their laurels" so to speak. The only exception, in my opinion, being the Awake album. On this record, for me, the biggest risk both musically and lyrically is My Religion. With a blues swagger mixed into the heaviness, the music takes a departure from everything else on the album. Lyrically, with Skillet being a Christian band, the song seemingly puts the focus back on God, rather than what some may call the "politics" of the Church. A bold stance that could be polarizing for some. The addition of the lyrics to Amazing Grace in the bridge was a welcome surprise and really solidified the song for me. A great tune that deserves recognition for it's boldness.
Listen, I'll be honest here, this album is a tough one to review. There are a couple of songs that some fans can and will consider re-treads of other hits. The fact remains that Skillet's last album, Awake, was in my opinion a pretty big let down from the classic Collide and the brilliant Comatose. What they have given us in Rise is a more cohesive album that mainly sticks to the structures that have made them popular in both the Christian rock world and the mainstream rock world. When you find a sound that works well for you, it's easy to become complacent and "stay in your lane". The problem with that is you can become boring. I'm not saying that Skillet is boring at this point by any means, not yet at least, BUT without musical evolution the band will surely become stale. A few more refreshing songs like My Religion can keep the band going in the right direction for me. It's really hard to argue these points though, as the sales of this record just recently went platinum. Obviously, they're doing something right.
Unsung Melody Score – 7/10
Keep up with Skillet below:
Official Site
Facebook
Twitter
Preview or purchase Rise below: