Eldorado – "Antigravity Sound Machine" (Album Review)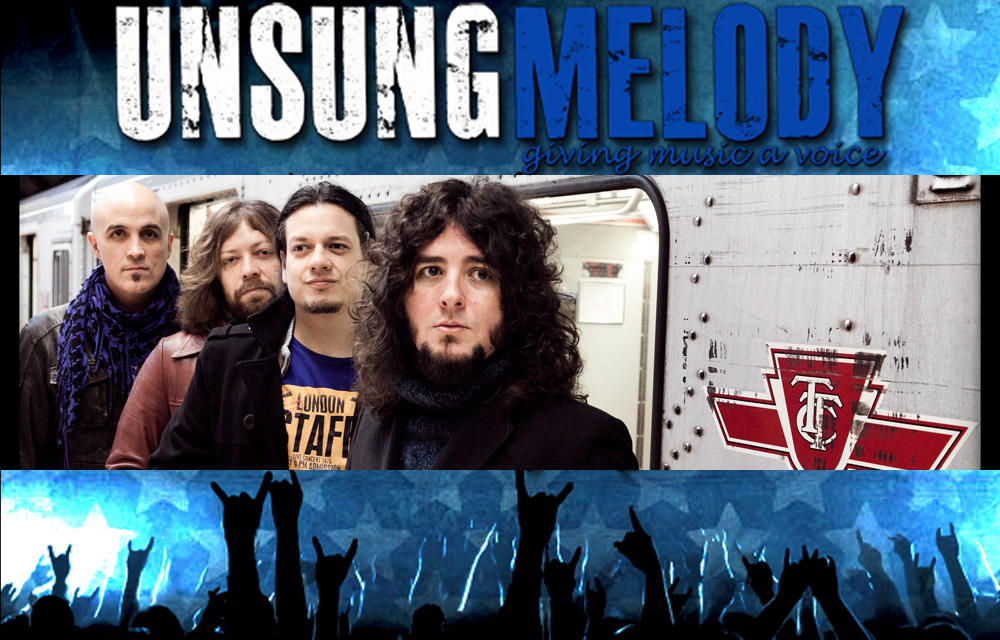 In general, I try to stick to covering Unsung Artists within the US or at least a band that is currently touring here in the States. My reasoning is simple, a local or regional band needs to build a fanbase and 94% our readers are centralized in the US. It simply makes no sense, for all involved, if I cover a Norwegian metal band that may never even see US soil. Music is created to be enjoyed and we feel that a concert is the best way to do so. Having said all of that, there are certainly exceptions to that rule. Today, I'm reviewing, in my opinion, the most exciting exception yet. The band is called Eldorado. They hail from Spain. Based in Madrid, the band has toured the UK and Europe relentlessly and have even played a handful of shows here. That's not what makes this band an exception though. Their musicianship is on par with the best in the world. From the moment I heard the first riff, I was hooked like a skid row addict. So, let's dive a bit deeper into this rare exception to the rule.
Kicking off the album is Maybe Forever. This bass-driven, high energy track will make you shake your ass, head bang and start a pit in your own living room. Don't ask how I know. I'll completely deny it. If you're looking to make a statement outta the gate, this is exactly how you do it.
Mr. Saturn is the next track I want to mention. Vocalist Jesus Trujillo has a tendency to play off of the guitar laid down by Andres Duende and this track is the first time you hear that. The track is a straight up rock tune that conjures up memories of the legendary Leaf Hound for me, and that's a good great thing.
Wait! Where did that in your face rock band go?! Like A Lost Child is up next and it shows a more psychedelic side to the band. With the introduction of the organ, there's an eerie similarity to classics like The Doors or maybe even more so Deep Purple. It's a big departure from the first two tracks, but it definitely works!
Another Bright Sunday is the song that includes the aforementioned first riff that hooked me. The riff from Andres Duende is simply monstrous. That loose, rumbling bass from Cesar Sanchez lurking underneath feeds my very being. The thunderous drums laid down by Javi Planelles drive home that backbeat. While Jesus plays off the guitar riff, delivering a fantastic vibe full of emotion, range and just general badassery. If this song doesn't move you, well you're either dead or a zombie and the last time I checked, neither of those read this site.
Eldorado – Another Bright Sunday:

A Farewell To November is the first ballad on the album and displays yet another side to Eldorado. It's not your typical ballad. It's layered beautifully with the organ, fantastic backing vocals and tremendous guitar work. You add in the beautiful melody and cadence delivered by Jesus and you have a real winner.
Kassandra is one of the more intriguing tracks from the band.In a rather subdued musical performance, Eldorado delivers quite possibly the most beautiful piece of music on the album. The music allows for the spotlight to really focus on Jesus's vocals and he does not disappoint. From a soft whisper like vocal to a spine tingling soulful growl, it's all here and it's near perfection. Hearing Jesus build momentum through his vocal is one of the highlights of this band.
Eldorado – Kassandra:

Paranormal Circus is a track that Deep Purple would have been proud to have written. Such a driving song and you can't help but hear the mighty Glenn Hughes in both the bass line and especially the vocal. This track is one of my favorites on the album. Coming in just under seven minutes, the song is a bit too long for radio, but who needs them anyway, right?
Lady Of The Mountain is easily the most haunting song Eldorado offers up. The ambience throughout puts you at ease, but the music clearly drives home that this story is one that should make you feel uneasy. I honestly can't stop listening to this song. I'm completely entranced.
Closing out the album is Blue Jay Wings. This is the first song on the album to prominently feature the acoustic guitar and it's a gorgeous piece of music. As an album closer, it certainly leaves you wanting more, as well as showing us once again that there are many sides to Eldorado.
Eldorado – Blue Jay Wings:

I understand that this album won't be for everyone, but if you get it, you will love it. With Antigravity Sound Machine, Eldorado has created a nonstop musical journey that touches upon many great artists, but somehow keeps its originality. With blistering classic rock riffs, a thunderous rhythm section and a voice with an incredible range, Eldorado has staked their claim as a force to be reckoned with. I love an unexpected musical ass-kicking and Eldorado delivered one massive boot to my ass with Antigravity Sound Machine.
Unsung Melody Score 8 out of 10
Keep up with Eldorado below:
Official Site
Facebook
Twitter