Sevendust – Time Travelers & Bonfires (Album Review)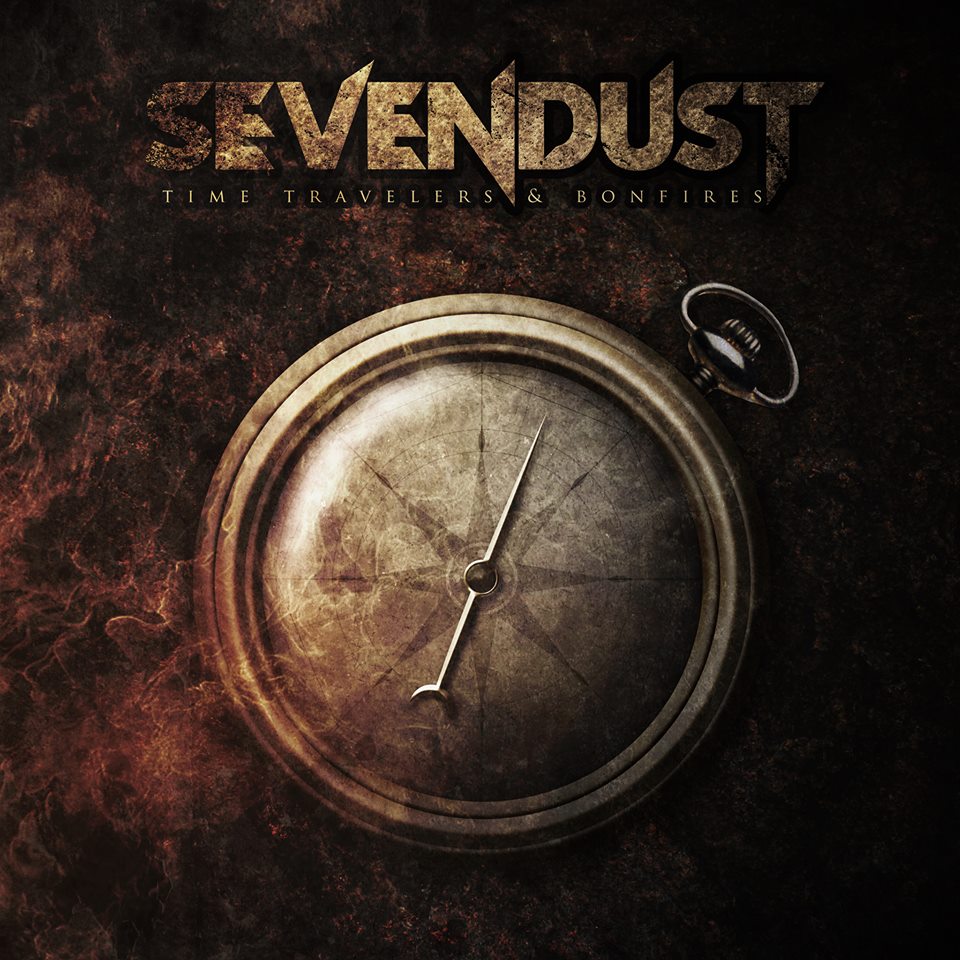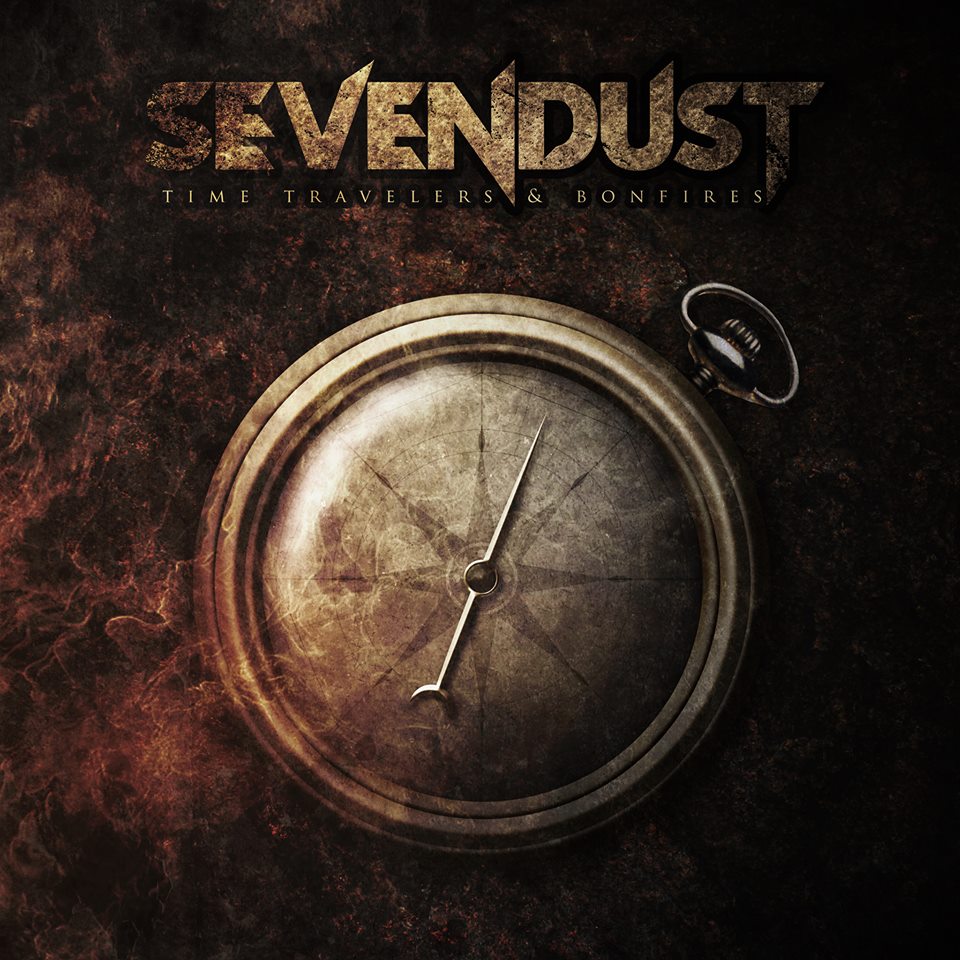 Sevendust is set to unleash Time Travelers & Bonfires on April 15th. I'm guessing you could celebrate filing your taxes last minute by picking up a copy. Makes sense to me! Ha!
Time Travelers & Bonfires was fully funded (and then some) by Sevendust fans through Pledgemusic. The campaign was set to run 130 days. Their goal was met during the first weekend, closing out at 235% of their goal, with over 3,500 pledgers. I'd say the power and beauty of their previous acoustic live release Southside Doublewide was more than enough for the fans to know that they would certainly receive their money's worth.
I'm going to summarize the album in two parts. Following the suit that Sevendust plays on this album with six entirely new songs and six re-imagined versions of previous songs. Now that ya know all about it, let's dive into what it sounds like.
Leading off the album is Come Down. This album has been classified as an acoustic album, and that's only partially true. The acoustic guitars are front and center, but don't be fooled, those are real drums, a bass, an electric guitar and a piano. Wait, what? A piano? Yes, a piano. Intrigued yet? In the style we all have grown to love, Sevendust creates Come Down; A song that isn't full of twists and turns. It's a straight-forward song that showcases the bands ability to write beautiful hooks and melodies with each instrument. In fact, that's actually a good summation of the first six songs. You kind of know what to expect going in, and in all honesty, that's exactly why we keep coming back to Sevendust. We are all but guaranteed that it's going to be great quality.
Under It All boasts one of my favorite choruses on the album, and The Wait is possibly my favorite of the new songs. With Upbeat Sugar, you get a little quicker tempo, but those hooks are ever present and the song beautifully sets up the stunningly gorgeous One Life. Which leaves us with Bonfire rounding out the new six tunes. Bonfire is by far the heaviest of the six new tunes. I'd actually like to hear a full-on electric version of this song. The heaviness is prominent and it provides the perfect transition into the second half of the album.
The latter six include some of Sevendust's finest songs reworked into acoustic-ish tunes. You already know the songs, so I don't want to give away the surprises. I will say this; Denial has long been my favorite 7D track, and with this version, there's new life to it and it's like I'm discovering it again for the first time. If you've heard the first single Black, you know exactly what I mean.
All in all, the album is as solid as they come. Sevendust took the concept of the power and beauty of their previous acoustic live release, Southside Doublewide, and captured that essence in the studio. If you're a Sevendust fan, this album is a no-brainer. Lajon layers his voice beautifully, and I for one can't wait to hear Clint Lowery and the boys harmonize with Lajon at a live date very soon.
Unsung Melody Score: 9 out of 10.
Preview or purchase Time Travelers & Bonfires below:

Keep up with Sevendust below:
Official Website
Facebook
Twitter