Initial Thoughts. A review of Tremonti's debut All I Was.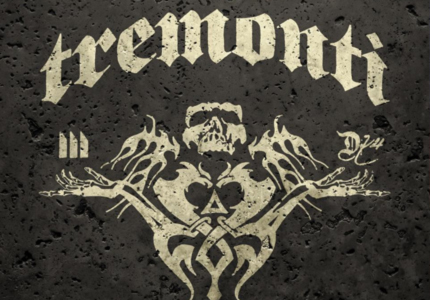 Mark Tremonti has been a powerhouse guitarist in the music scene for almost two decades. He built up his reputation as a capable player throughout his time in Creed. During the breakup/hiatus of Creed, he went on to form Alter Bridge with the rest of the members of Creed (minus Scott Stapp, with Myles Kennedy on vocals). Tremonti's playing became even more distinctive on each subsequent album, as he expanded his playing and musical horizons. After years of working on material that he felt did not fit well with either band, he released as his first solo album, All I Was.
All I Was starts off with a heavy number titled "Leave It Alone". Upon first listen, you would expect Myles Kennedy to pick up the microphone for this one. Although an enjoyable song, it sounds more fitting as an Alter Bridge song, so it feels very different having Mark singing on it.
"So You're Afraid" starts with a seemingly heavy, metal chugging groove. You could easily bang your head to the intro. Marks vocals sound as if they are mostly filtered through a hallway for part of the song. Once it gets to the solo, it's blistering. Mark is thoroughly showing off his solo skills, and this is a prime example of his talent.
The next song, "Wish You Well", begins with a frantic paced, chugging groove that is akin to some thrash metal. It slows down, momentarily, which adds a slight dramatic flair to the song. The extended solo starts smack in the middle of the song. Although it doesn't start out like it, it eventually becomes an in-your-face, blasting shred of a solo before continuing into the chorus. Being that it's the shortest song on the set, it still ends with a fun little solo.
The biggest downfall of his first solo album, is that it treads familiar ground between his two bands. Although it's a fun album, it's not what I had expected. He had trumped up that he was including some heavier elements, and some thrash, but it was not to be. There are trace elements of thrash and heavy metal, but it's still more along the lines of hard rock. Although I only touched upon three of the twelve songs on this album, I feel that they are all very similar.
Vocally, I find it too different for his music. Or, perhaps, I've been spoiled by Myles Kennedy singing on tracks that Mark plays on. I just don't feel the emotion in the vocals and lyrics, as I would expect. That being said, it is an incredibly strong record for a debut solo album. I'm looking forward to hearing more in the coming years. Maybe, just maybe, he'll add some more thrash elements, and get much heavier.
★★★★★★★☆☆☆ 7 out of 10 stars! UnsungMelody.Com APPROVED!
Keep up with Tremonti below:
Tremonti
Youtube
Facebook
Twitter
Purchase or preview All I was by Tremonti on Amazon below: