Initial Thoughts. A review of "Clarity of Perception" by Concordia.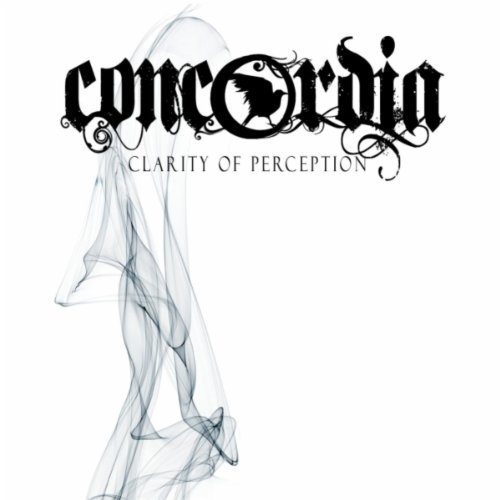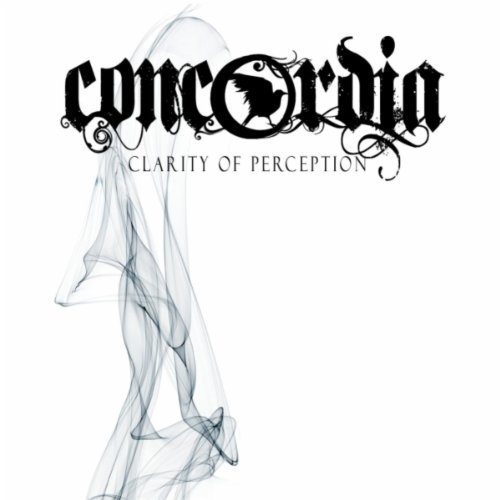 I was recently contacted about a band called Concordia. I had never heard of them, so I did a little digging to find out about them. The band recently finished a tour with 12 Stones and recorded, as well as co-wrote their debut album with Sahaj Ticotin from the band RA. As always with Initial Thoughts, I'm going to hit the highlights from my perspective, and I encourage you to discover the rest of the album. When we cover something on our site, we believe in it.
Kicking off the album, titled Clarity of Perception, is the song Spoon-Fed Sheep. The touches of piano and the delivery from vocalist Eric Emery will immediately bring to mind Chester Bennington and Linkin Park. For a new band, that can't be a bad thing, right? As the song progresses, the somber piano continues, really setting the tone for the message within the lyrics. As Eric preaches his sermon with lyrics like, Spoon-Fed Sheep, you didn't find a way to Heaven, you just counterfeit the key. Spoon-Fed Sheep, are you looking for the answers while you're stoning me? His high, soaring vocals really drive home the point, and are a great contrast to the somber tones underneath. This song has radio hit written all over it.
Next up is the current single, Surrender. I'll be honest here, Spoon-Fed Sheep is a much better song. I'm not saying this is a bad tune by any means. What I am saying is, for my listening pleasure thus far, I'll take the first track. If you've heard this single and enjoyed it, this band is for you. I can see where this song has elements that aren't included in the first song, so perhaps it was chosen to showcase the different styles the band can offer. It's a really good tune and I'm certainly okay with it being the first single.
My absolute favorite song thus far is definitely White Horse. This song takes a bit to get going, with its acoustic intro and verse. Coming out of that pre-chorus though, you best hold onto your hat, 'cause it's coming. A sonic slap in the face hits you with an onslaught of guitars, melodies and angst. White Horse has bolted from the inside, turned and taken the lead on this album. What an amazing song!
Edge of the World is a song that will start the old mind working. This is the first song on the album that I can really see a huge influence from Sahaj and his production. His co-writing on this album is obvious on this song. His fingerprints are all over it. From the acoustics to the melody in the chorus, that delivery is undeniable. Being a huge RA fan, I picked up on it immediately. It's a beautiful song and well worth your time and efforts.
Another favorite for me is Ghost of You. It's a story of inhibitions and the fear of opening up to someone, while they clearly see through you. It's one of my favorite tracks on the album, lyrically. The music is heavy, the riffs are great, and there seems to be much more substance with this one. A little more personal, possibly. Whatever it is, the emotions shine through on this one. Great track!
Ending the album is a track titled Hubris. The track is one of the more interesting ones on the album. It's a song that could be a single at some point, but to be honest, I think it's one of those great songs that may never see daylight. The lyrics shine through on this one for me as well, and the delivery is simply perfect. It's just the right combination of discussion, frustration, anger and release.
So there you have it. To sum it all up, Concordia is a band that few have heard of…for now. I have a feeling that if the right person takes notice, this band is going to explode. They have hints of many modern bands mixed in, like Chevelle, 30 Seconds to Mars and even a little Linkin Park. With the right support, this band could be your next household name. Truth being, this band is a baby band by most standards. Forming in late 2011, the band is not even a year old. They've toured the country with the likes of Smile Empty Soul, and 12 Stones. Keep your eyes and ears on this band as their future is a bright one.
★★★★★★★☆☆ 8 out of 10 stars! UnsungMelody.Com Approved!!!
Keep up with Concorida below:
ConcordiaBand.Com
Facebook
Twitter
Preview or purchase your copy of Clarity of Perception by Concordia from Amazon below: