Initial Thoughts. A review of Back From The Dead by Adler.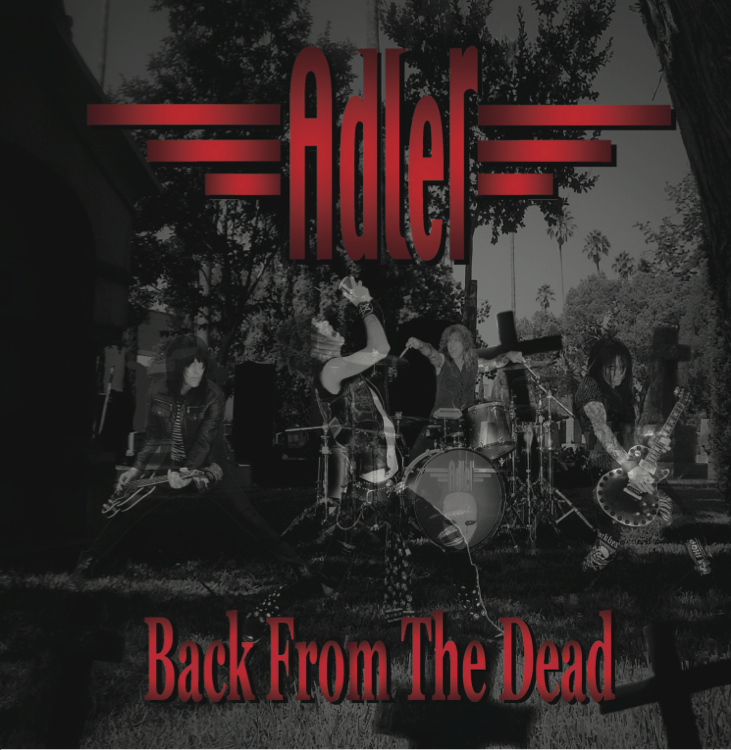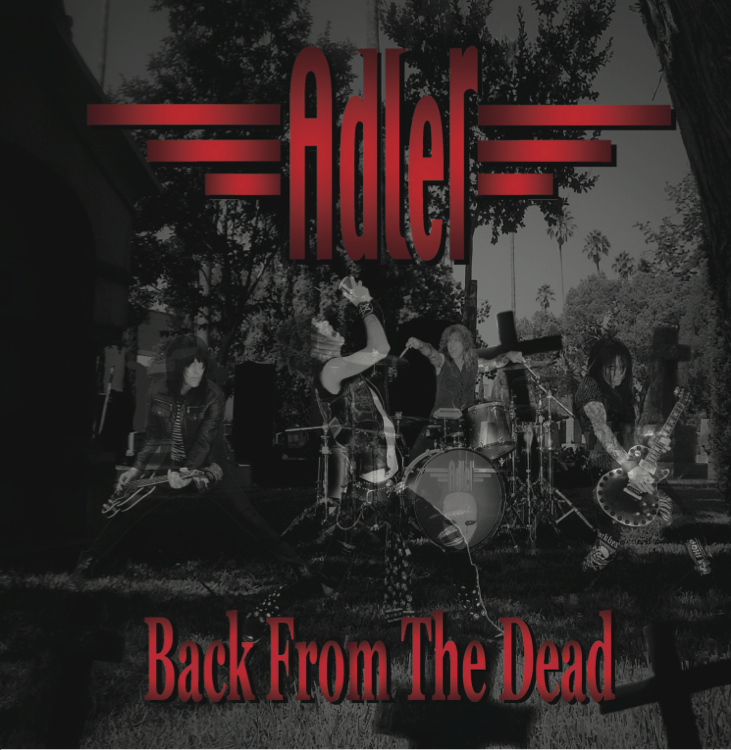 -This is Sommer Sharon's first post for the site. We think she's a great addition, hopefully, you agree!
Guns N' Roses alum and drummer Steven Adler has joined forces with vocalist Jacob Bunton, also the lead singer from Def Leppard-inspired glam band Lynam, along with guitarist Lonny Paul and bassist Johnny Martin, to form his newest band Adler. Their debut album, Back From The Dead, released November 26, 2012.

Listening to the album Back From The Dead, the 80s-influence is immediately evident. Was it intentional, or just so ingrained in these guys they had to stay true to that era? No doubt they don't push this album to sound like a modern day take on the 80s sound. It's a little Bon Jovi, Tesla, Skid Row and most any other rockin' hair metal band from that time all rolled into one. If you're a fan of that genre of music, you can't help but smile when you hear this album. It feels like you've stepped into a time machine and have been transported directly back to high school days (if you were previously a teenager in the 80s). You're driving around on a summer night with the windows rolled down, or parked down by the river making out in the back seat of a car, with the Back From The Dead tape in the cassette player, the music blaring from the speakers.
The Adler band welcomes some of Adler's well-known friends to the mix. Adler's former bandmate Slash offers his guitar talents to the track Just Don't Ask, and he's not the only guest appearance. Rob Zombie's John 5 contributes a guitar solo to the song Good To Be Bad.
Some of the key standout songs include Back From The Dead, Just Don't Ask, Habit and Your Diamonds.
The title track Back From The Dead's drum beats and guitar riffs are strong. It has a fun intro, a bit reminiscent of the formula followed by Warrant's Uncle Tom's Cabin; a bluesy, swampy sound which transitions seamlessly into a hard rock song. The ballad Just Don't Ask has a cool Tesla/Def Leppard combination. It starts out with a folky acoustic sound very much like Tesla's Love Song, before turning into what might remind some of Def Leppard's Foolin'. Then it takes on a life of its own. Slash contributes his signature solo mid-song. Habit uses the sound of shakers (or more probable a vibraslap) to mimic the rattlesnake-like sound effects also heard in songs like Bon Jovi's Wanted Dead or Alive and Ozzy's Crazy Train. Your Diamonds starts with an almost patriotic sounding guitar riff, followed with lots of "ooh, ooh" vocals.
A strong line-up and the experience of a big name (sober) Adler should be the recipe for success for this band. 80s hair band enthusiasts will no doubt enjoy this album.
Unsung Melody Score – 8/10
Keep up with Adler below:
AdlerRocks.Com
Facebook
Twitter
Watch the official video for The One That You Hated: