The Chimpz – Self-Titled (EP Review)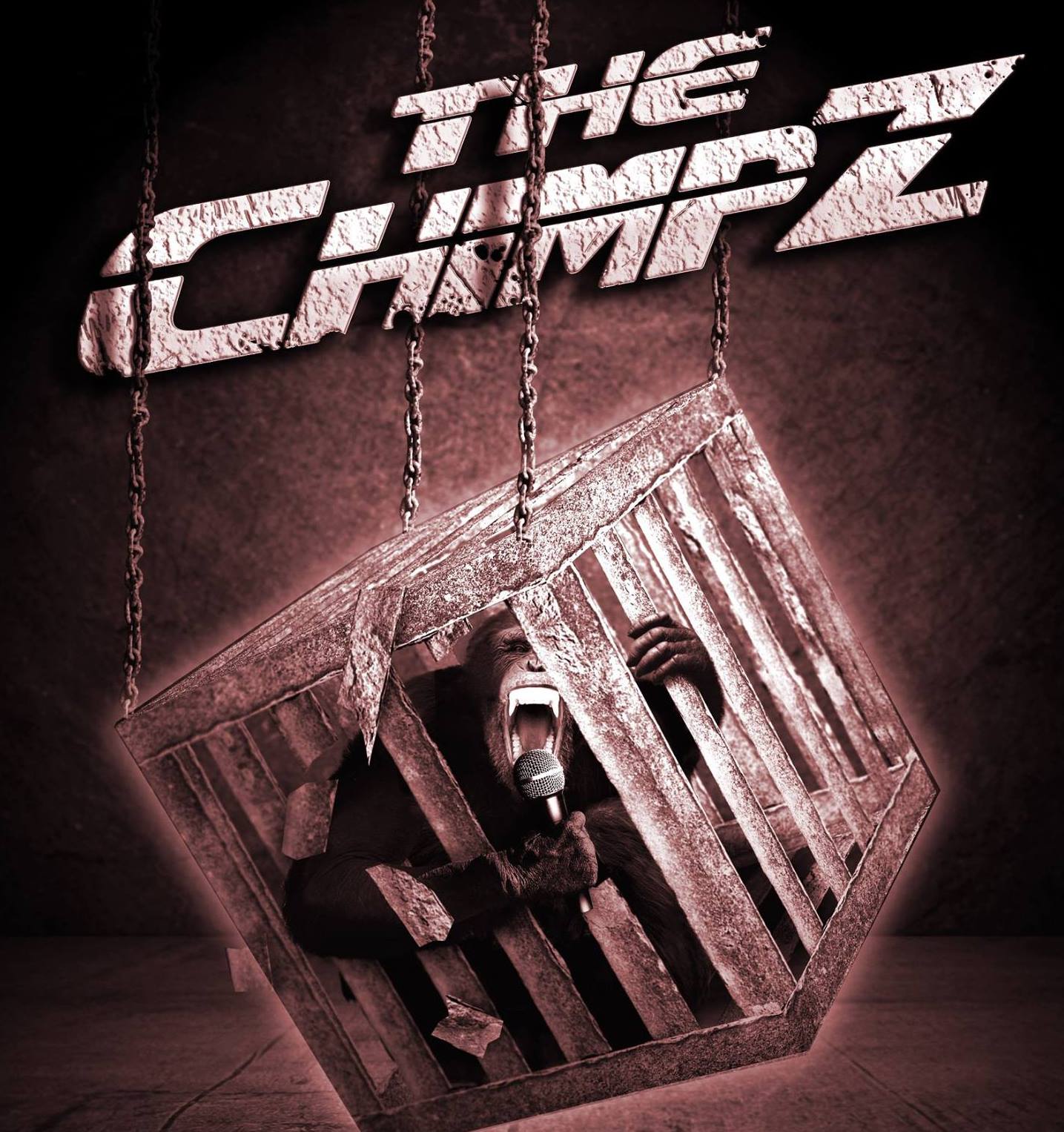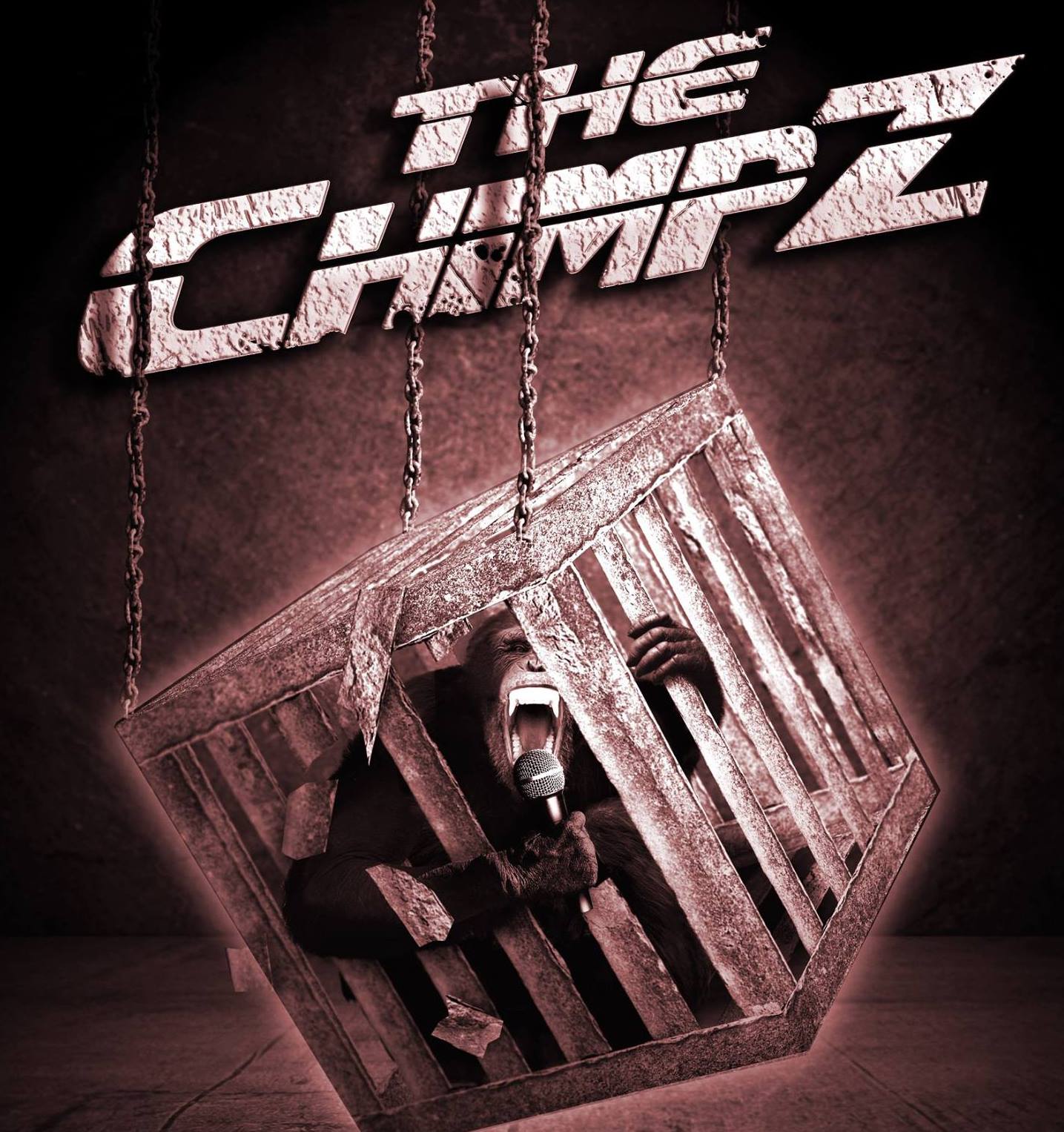 With over a decade between them, The Chimpz are a tried and true band whose LA roots define their straight-up, honest-or-nothing lyrics and electro-rock sound. You watch Sons of Anarchy? You've heard The Chimpz. You watch The Real World? You've heard The Chimpz. You watch Bam Margera's Unholy Union? Yeah, you've heard The Chimpz. It's all coming back to you now…that jam you couldn't get out of your head…probably The Chimpz. Vocalist and rhythm guitarist Artimus Prime, MC/vocalist Chuck P, lead guitarist Scary Cary, bassist Shawn "Sonic" Lyon and drummer Sean Topham complete the unconventional & unstoppable lineup.
I spoke with the band about their upcoming EP release, the band name, a super sick tour van and where the madness began: "The band actually first formed at least 10 years ago in a non-serious living room jam session with Artimus Prime and drummer Sean. After realizing that there was some awesome chemistry brewing, all other members brought in were longtime friends. It was very natural. There were no auditions because we knew it would work…We all have the same goal – to be the best. All songs are written as a team, and all decisions are made as a team. We have our moments and differences of opinion, but at the end of the day it all comes down to a vote. We decide things together and move forward."
After forming an official band, the guys needed a name. "The name…We get that a lot," the band says, "We have to give credit to Artimus for that. In the early days, we used to refer to each other as a chimp. "What up Chimp?" It was Art who decided to call the band The Chimpz and put the Z on it, and it stuck."
Produced by Ryan Greene (NOFX, Megadeth, Bad Religion) added a bit of his special sauce to The Chimpz' fourth commercial release and self-titled EP dropping September 9th. "This band is unique in the sense that we all have different influences and backgrounds. You can definitely hear it in our music. From classic rock, to rock, metal, hip-hop…we draw no lines!"
The Cali natives aren't shy about professing their Golden State love: The Chimpz' first single from the new EP is titled "California." Some may say that rap rock is dead, but once you hear this one, you're gonna be transported back to a time when P.O.D. ruled the airwaves. Call it nostalgia, but it just feels right. Follow the guys through a personal tour of more than just sun and sand in this hometown anthem of appreciation: "Chuck was actually walking home from the liquor store and kinda singing the riff to himself thinking about how he loved LA (he's from New Mexico) and the words just came together. He then brought the newly written chorus to rehearsal and it stuck and sounded so catchy. So we rolled with it. Sonic's bass line was perfect and Art's voice sounded pretty killer on the hook. We knew it was going to pop off," the band states, "Our writing doesn't change much. We each bring ideas to the table and put together the puzzle pieces that form each song. That's the way writing should be."
Recently The Chimpz premiered the lyric video for "California" with listener's most likely purchasing plane tickets after watching. Filled with various clips of Cali's alluring landscape, beloved attractions and the bands most recent tour footage, the video leaves it's audience feeling connected to a place the way only a song can evoke. The official "California" music video is in pre-production for a premiere after the EP's September 9th release.
The Chimpz – California:

Much like the caged chimpanzee on the EP cover, "In a Box" spits through the frustrations of being nourished by lies and living in a poisonous culture. The heavy guitar intro dissolves into a spotlight of steel lyrics, coursed by a hook of electric beats. "Save Our City" and "War Machine" rub salt in the man-made wounds of polluted cities and decaying self-worth. Both songs reveal the need for a change that starts with ourselves and spreads to future generations.
Much like their in-your-face sound, The Chimpz' outlets of creativity don't stop at playing instruments. Their touring van is an old-school RV with a paint job straight from the hands of drummer Sean Topham. The black and red van sports a huge chimpanzee graphic on one side, the band's logo on the other, sponsor stickers up the sides, and a zipper-toothed-trouble-having grin on the body of the beast. "When we first started to tour, our manager at the time was adamant about making it a rolling billboard. So first thing Sean did was paint it red like a fire engine. Then he got this projector to shine the logos on it, painted massive logos of The Chimpz and shark teeth on the front. He just couldn't just stop there. So he learned how to sew and re-did the interior with animal print, black satin curtains, checkerboard tile floor, paint, stickers, etc." The van has quickly become a touring attraction both fans and onlookers enjoy. "All we can say about that – is it worked. We get honked and waved at all the time. We pull into truck stops and people have already watched our videos and know us from their smart phones."
After 3 years of touring across the nation and playing festivals such as Rocklahoma, Rockstar Uproar Fest, Seattle Hemp Fest, and Venice Summerfest, The Chimpz are gearing up for yet another 60+ tour in September & October and plan on touring into 2015.
Unsung Melody Score: 6 out of 10
Keep up with The Chimpz below:
Official Site
Facebook
Twitter
Preview or purchase California below: