Otherwise – Peace At All Costs (Album Review)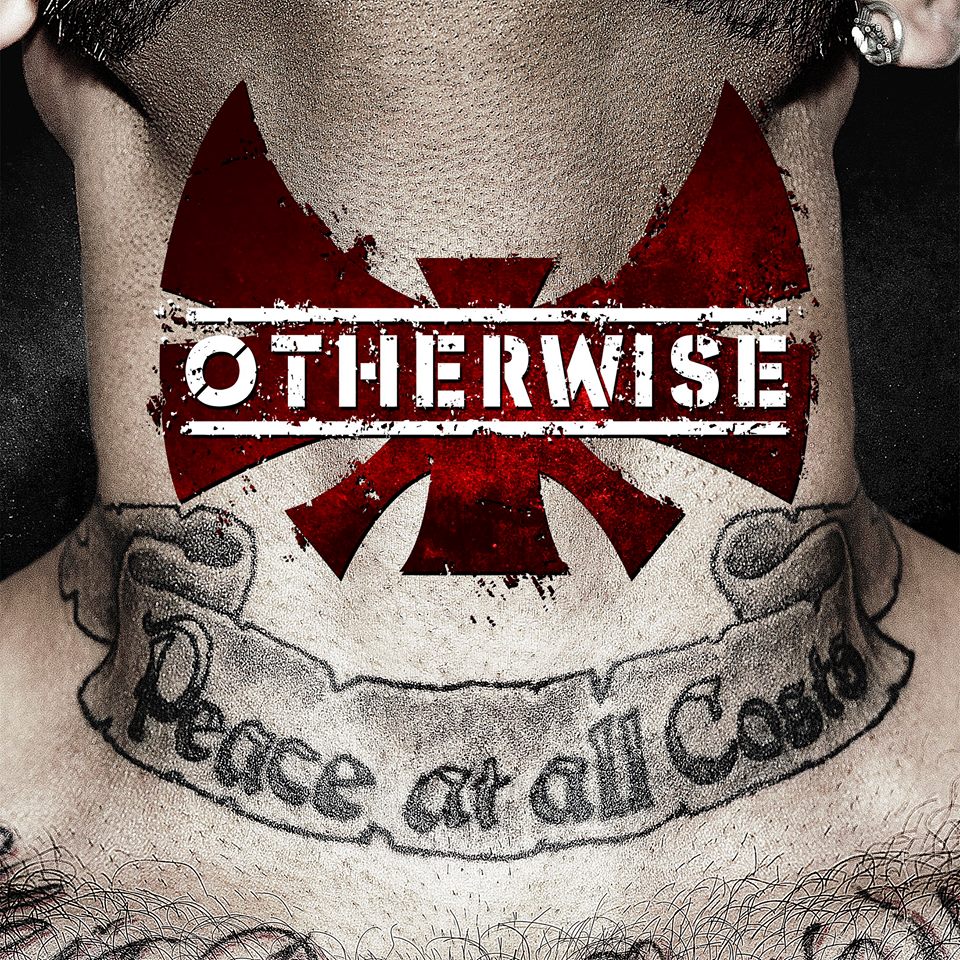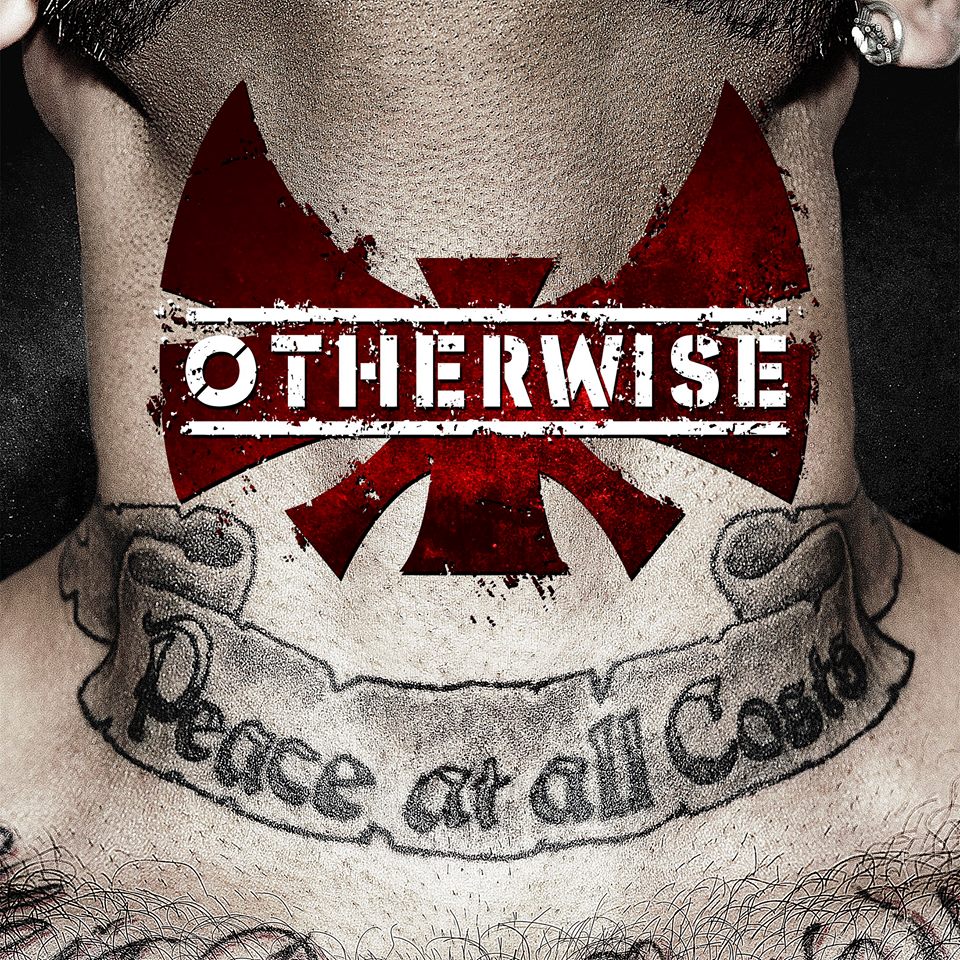 Las Vegas rockers Otherwise have been busy since the release of True Love Never Dies (2012) via Century Media. Since that time the guys have been on the road with some the best in hard rock and metal in support of the release and prepping for what would be their next move. Now, they have emerged with their major label sophomore release Peace at All Costs. As with any artist, with a new album comes new responsibility, a responsibility to their fans to remain true to their roots and yet build on the foundation they've laid.
The first track, "Love and War" kicks off the album with a sultry yet sinister tone with spicy guitar tones that upsweep the listener. Vocalist Adrian Patrick's vocal shred is enticing and exciting as he tears through the track with powered determination. As he screams near the end of the song, Patrick is definitely "bringing the war" and this song is his way of preparing you for battle. This ferocity is slightly offset by the mellowness of "Darker Side of the Moon," which opens with a stringed dance that almost lends itself to a ballad. The breakdowns in this song along with the power in the chorus light it up in just the right places like a strobe light. It rolls and folds almost effortlessly.
"Demon Fighter" opens with a cool melody that rushes like a breath of fresh air into the lungs backed by rhythmic percussion. Almost everything about this song is attractive, from the way it rides like a mellow stream and crescendos before each spike like approaching a hill on a rollercoaster, to the way all the melodies are distinct but not distracting. The breakdowns are crunchy and the results are satisfying. This one will be a crowd favorite and is a great transition song from their previous work.
"Coming for the Throne" rings in the love of power and the power to succeed. This is Otherwise's way of stating their intention to make their way to the top. Like instructions to domination, the song features a smoldering guitar sound via Andrew Pugh and Adrian's brother Ryan Patrick.
Opening up the softer emotional side of things comes "Never Say," a powerful ballad that features more of that crescendo effect previously found in "Demon Fighter." A tune of undying devotion and commitment in spite of adversity, "Never Say" is just the kind of song you'd expect to find on this kind of album- high powered and straight to the point with a Police-like level of commitment. This is then followed by "Other Side of Truth" which just feels very Vegas in the way the drums run alongside the fast and jagged guitar breakdowns with the theme of taking a gamble in life.
The next ballad is "All The Pretty Things" and it gets the distinction of being the favorite on the album. The symbiosis of all the sonic elements paired with Patrick's vocal honesty really pierce this track more so that its predecessors. "State of denial, the gravity has put a strain on smile." It rings with a sense of longing and poignancy in the heft of its message, "all the pretty things have turned to black. They always seem to fade." It's sharp and powerful with simple yet potent imagery to drive the point home.
"Walk Away" is an acoustic ballad that is really beautiful in its simplicity even after developing into a full ensemble performance from a solitary guitar. Though honest and unfettered by unnecessary effects it still carries some technical complexities in its execution that are easier to hear than describe. Picking back up the pace comes "For the Fallen Ones" with its bass heavy development and swift progression. Vassilios Metropoulos' bass skills and Corky Gainsford's drums are the stars of this track with they way they mind meld into the soul of this song and drive it home. For us here at Unsung Melody, Corky currently holds the distinction as one of the best, most underrated drummers in the business and this song will show you why.
"Fate Is Your Enemy" says right in the song that it's a warning and there is hardly anything about it that isn't an in-your-face assault on your senses. The vocals of Patrick and Gainsford's drums unapologetically pummel their way through this track, leaving you reeling from the breakneck intensity. "Meet Me In The Dark" builds to the chorus with an almost Shinedown-esqe flow and is then tempered by a funky little lilt. A song of encouragement and forces united it rings out with a relatable feel. Finally, "Man On Fire" closes out Peace At All Costs with a soft, uncomplicated opening and opens up to full production. Patrick sings about not being able to resist the fire like it's a calling, his destiny. There is sultriness to the string work of Ryan Patrick and Pugh as they play and counter off of one another like dancers sharing a floor. The guys are closing this album with the message of "there is so much more to see," which lends itself to a sequel- the next album. They are letting us know that there is so much more where this came from and the best is yet to come.
Peace At All Costs may be the sophomore release for Otherwise, but it feels like only the beginning of a great saga. These guys have composed a piece that covers so many facets of not only relationships, but life and the results are enticing. Between the great intra-song balance on the album and the technical development from track to track, Otherwise have sculpted a guitar heavy album with tremendous melodies that could easily be listened to in one sitting, no skips. Did you really expect anything less?
Unsung Melody Score: 8 out of 10
Preview or purchase Peace At All Costs below:

Otherwise – Darker Side of the Moon:

Keep up with Otherwise:
WeAreOtherwise.Com
Facebook
Twitter