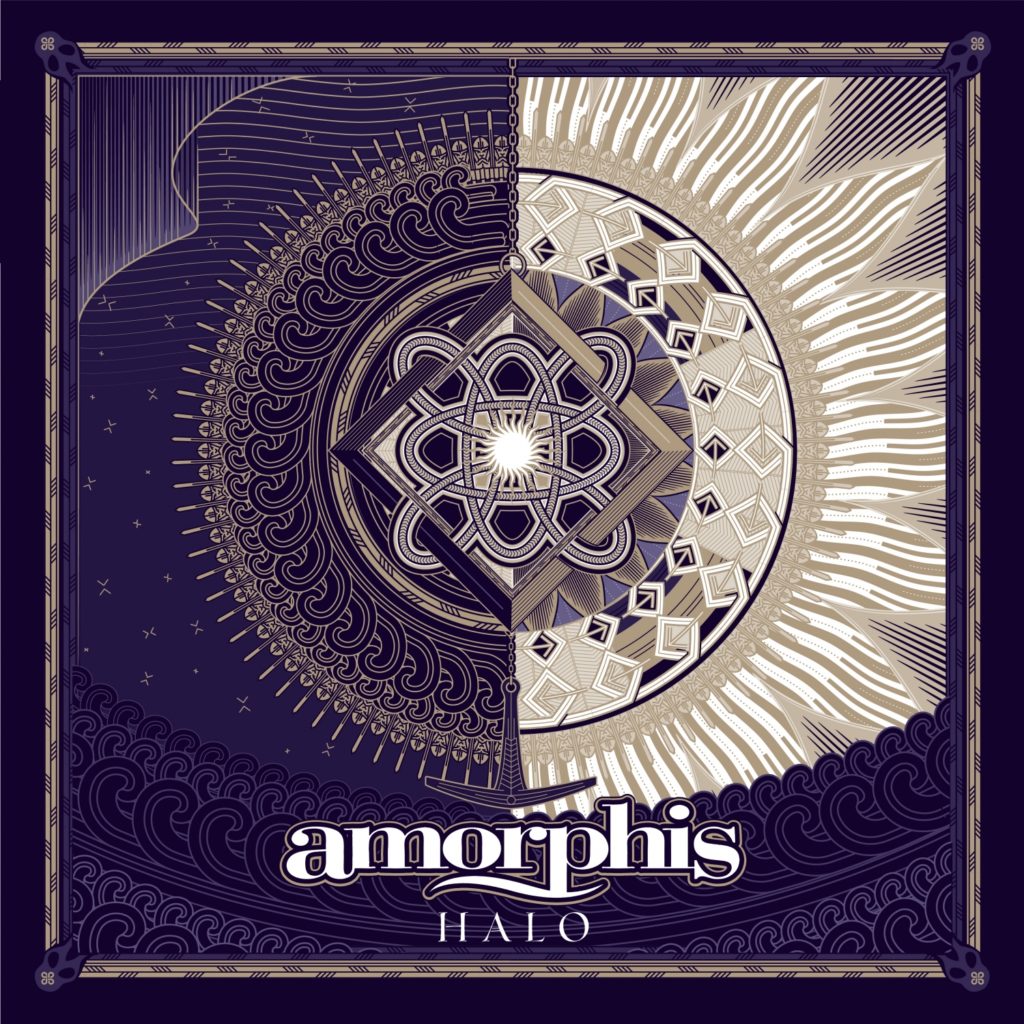 Northwards
On the Dark Waters
The Moon
Windmane
A New Land
When the Gods Came
Seven Roads Come Together
War
Halo
The Wolf
My Name is Night
In the roughly four years since Amorphis released their magnum opus, Queen of Time, the Finnish prog-metal band has written another excellent LP that proves that despite nearly 30 years as a band, they can still bring memorable riffs and sounds to their listeners. Halo is a strong follow-up, but it's not nearly as musically diverse or exciting.
Now, don't get me wrong; this album still packs a punch. Picking up where Queen of Time left off was no simple feat, but Halo feels more like they preferred sticking comfortably to sounds of the past. As vocalist Tomi Joutsen puts it, the album is "more stripped down" from the previous two releases, and perhaps he's right. Not as musically diverse as their previous effort, the album still holds a multitude of epic moments, starting with "Northwards", the opening track, and two of my favorites from the disc, "A New Land" and "Seven Roads Come Together" (appropriately, the former is also the seventh song of the set).
All that being said, Halo has not lost any of the brutality and heaviness that Esa Holopainen's guitar work and the rhythm section of Tomi Koivusaari, Olli-Pekka Laine and Jan Rechberger (rhythm guitar, bass, and drums, respectively). Santeri Kallio's keys, as they have particularly since 2003's Eclipse, also have incredible prominence in complementing the rest of the musical arrangement. Of course, Tomi Joutsen's soaring, clean vocals, and gut-busting growls, now a hallmark of Amorphis' sound, have lost none of its tenacity and ferociousness. Again, lyrics have been written by Pekka Kainulainen, who frequents the Finnish compilation of epic poetry known as the Kalevala.
For anyone who was expecting this album to expand upon the sound that they forged on Queen of Time, they will be disappointed. That doesn't mean that the album lacks anything, just a small disappointment for wanting to hear something a bit more 'fresh'. Notwithstanding, the album is rife with interesting moments. "The Moon", although one of the more accessible songs in the collection, does play with familiar arrangements and different enough to perk one's ear.
Despite a more stripped-back approach to the album, the lyrical lore certainly gives way to interesting stories as well as a fully-fleshed musical setting to tell those stories.
Final Thoughts
Although not quite as expansive and experimental as their previous album, Halo provides plenty of interesting moments for the listener. Storytelling that is befitting of Homer, but from the Land of a Thousand Lakes, with such lush musical arrangements bring to life something wondrous.