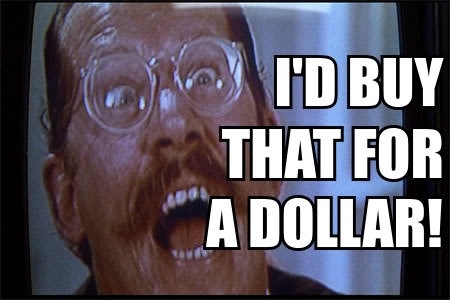 *Apparently there is a Robocop remake in the works. I hope they don't forget the guy above!!
We kicked off this week with some killer (yes, I just said killer) coverage of this year's edition of the Forecastle Festival in Louisville, KY. Josh Campbell and Jason Horne did a great job. You can check out all three days of Forecastle our coverage here. Be sure and check out day three. There's lots of Grace Potter photos, as well as the legendary Robert Plant! You can find all of that coverage here.
Our Mayhem Festival date just happened and I previewed that with Bill Kelliher from Mastodon. We sat down for a cool chat, which you can read or listen to here.
Unsung Artist Jared James Nichols released his debut EP Old Glory & The Wild Revival this week. The young blues man sat down for a chat. You can read or listen to that here.
I, like an idiot, forgot to post my review of Tom Keifer's solo album. Damn vacation. It's up now and if you're a fan of Tom or his band Cinderella, you need to check out my review here.
There was some cool news this week. Cage The Elephant announced some tour dates, well as progress on the new album. Check that out here.
Avenged Sevenfold announced complete tour dates and tour mates for their tour to promote the new album. All Hail The King news is here.
Sunset Strip Music Festival or SSMF, announced additional artists and honorees. That info is here.
Alter Bridge came out of the woodwork to announce their new album. This is one we can't wait for. Here's the announcement.
And last, but certainly not least. Jonny Lang came roaring back with a new single and details on his first release in 7 years. You can hear that single right here.
All in all it was a great week, but you better superglue your socks on for next week. Cause we're gonna do our damnedest to blow em completely off!! Laterz!