Weekly Recap: Passion, the Plea and Rock and Roll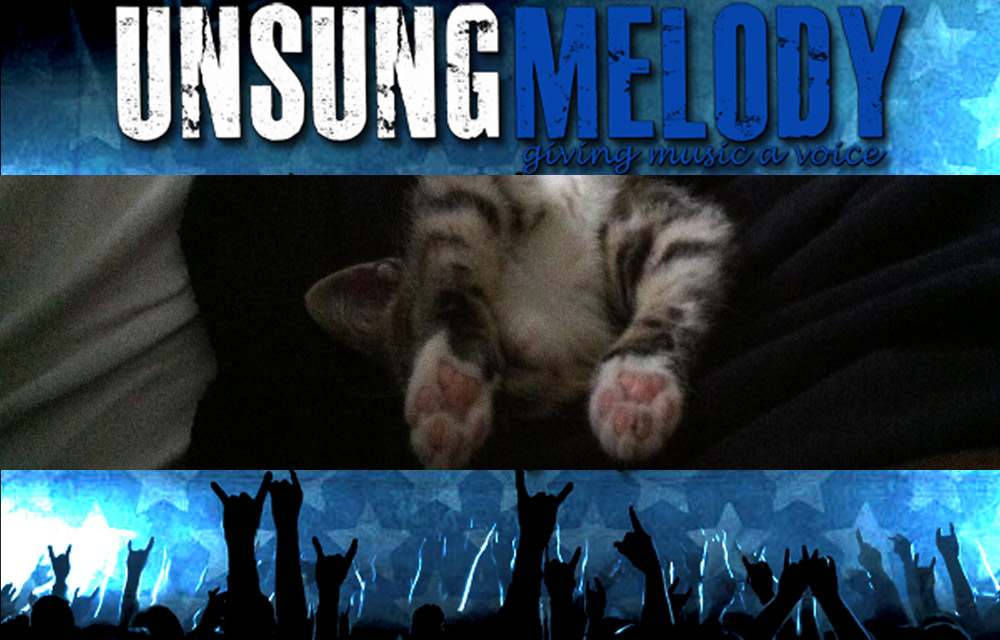 We pushed our recap back to Monday this week to celebrate Labor Day. Hopefully you can take a cue from our compound kitty Maggie and relax today. If you gotta work, we're sorry, but take a break and get caught up on what you may have missed this week here on Unsung Melody.
We began our week with coverage of this years edition of the Rock Allegiance Tour. I was able to catch the Cincinnati stop at the U.S. Bank Arena. Volbeat was the headliner and did not disappoint. I wish I could say the same for H.I.M., but Airbourne and All That Remains did salvage the rest of the show, which you can read all about here.
Next up was our coverage of the co-headlining tour of the Tedeschi Trucks Band and The Black Crowes. They stopped in Chicago and Teresa Burke was there to capture all the action. Be sure and check out that review here, Tedeschi Trucks Band photos here and the special retro photo gallery of The Crowes here.
I took a few minutes to fight back against the mainstream media's onslaught of Twerking and Teddy Bears to make a plea to the good senses of anyone who buys into that hype. You can read all about that here and I strongly suggest you sharing the article if you agree.
Extreme Canadian metallers The Agonist recently rolled through Louisville, KY and Jason Horne there to capture the show. Jason reports that the band was extremely tight in their performance and the lovely Alissa White-Gluz's range is out of this world. You can check out those photos here.
I made the trip to Nashville to mark a band off my bucket list. Rival Sons came back to the town where they wrote and recorded their latest album Head Down. The show was one of the best I have ever seen and definitely one for the ages. You can read that review here, catch the photos here and see them perform Jordan below:
Kid Rock, ZZ Top and Uncle Kracker invaded Riverbend in Cincinnati, OH recently and Mike Howard was there to photograph Kid Rock, ZZ Top and Uncle Kracker. Brian Wagner told the story through his review here.
Some of the news of the week was Smile Empty Soul releasing their new single False Alarm. Which will be included on their new album Chemicals later this year. I'll include False Alarm below for you to listen, but you can check out the full press release here.
Smile Empty Soul – False Alarm:

Legendary bassist Rex Brown (Pantera, Down, Kill Devil Hill) annonced his partnership with Hartke and his debut performance in New York, coming in September. You can check out that release here.
The biggest news of the week was the long-awaited release of Avenged Sevenfold's new album Hail To The King. One of the biggest bands on the planet, Avenged Sevenfold gave us all the details for Hail To The King and you can read all of that here. Also, you can preview or purchase your copy from iTunes below:

That'll do it for this week. Stay tuned for all the coolest bands around, as we continue to our best to provide you with real music and not the sugar coated crap you're fed on the radio and tv. Have a safe Labor Day and enjoy a hot dog or a grilled burger!