Tantric Premieres First Single "Mosquita" featuring Shooter Jennings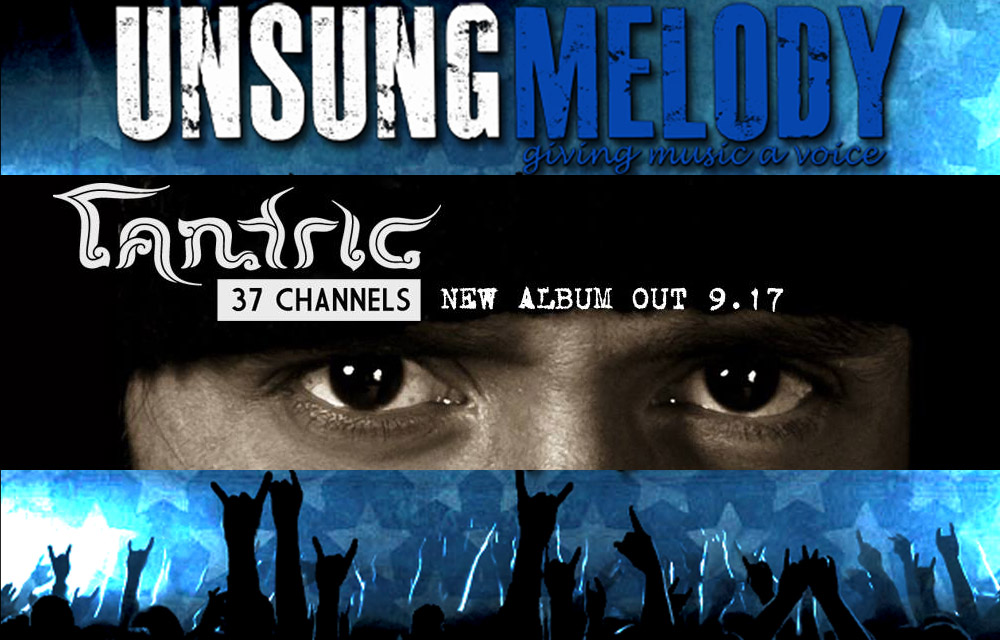 Louisville-based eclectic rock act Tantric will release their eagerly awaited fifth studio album entitled 37 Channels on September 17, 2013. It's the band's first work since their 2009 release, Mind Control.

"Mosquita" is the first single off Tantric's new album and features Shooter Jennings and David "2B" Mouser (KNOXX, The Villebillies) on guest vocals. The track also features guitarists Kenny Olson (Kid Rock) and Kevin McCreery (Uncle Kracker), drummer Greg Upchurch (3 Doors Down) and renowned pedal steel guitarist Gary Morse.

"I've known Hugo Ferreira and Kenny Olson for nearly 15 years and to hear they were collaborating on the new Tantric record was dirty scumbag music to my ears. I had a blast singing on 'Mosquita' and I'm proud to have finally worked with two old friends. Hopefully we can get together and do a few live shots at this." Shooter Jennings
"Hugo is a super creative and intuitive guy to have thought of putting steel on 'Mosquita'. I wouldn't have thought of that myself but now that I hear it it's hard to imagine it without the steel parts. Love it!" Gary Morse
Tantric – Mosquita (Lyric Video):

"It was great working with somebody that I respect as a songwriter and artist. When people listen to the lyrics of 'My Turn', they will see how poignant they are. I think the song turned out great and I can't thank Hugo enough." Leif Garrett

37 Channels maintains Tantric's tradition of exploring new directions by integrating diverse influences such as old school country, southern and classic rock and Motown with the trademark Tantric sound. Frontman Hugo Ferreira's unique soulful baritone vocals, ranging from angsty rasps to melodious melancholy are once again present, along with the usual intricate guitar work and infectious riffs layered over complex textures.
The album title comes from what Ferreira describes as "What goes on in my brain constantly; 37 things or channels if you will, all at once vying for my attention". Typically diverse, the track selection offers unexpected content that will surely impress, as well as something for loyal fans. This album also marks a change in Tantric's structure, establishing it as Ferreira's ongoing musical project and allowing more freedom for collaborations without deviating from the established Tantric sound.