Unsung Melody Contributor Michael Tiernan Needs Your Help.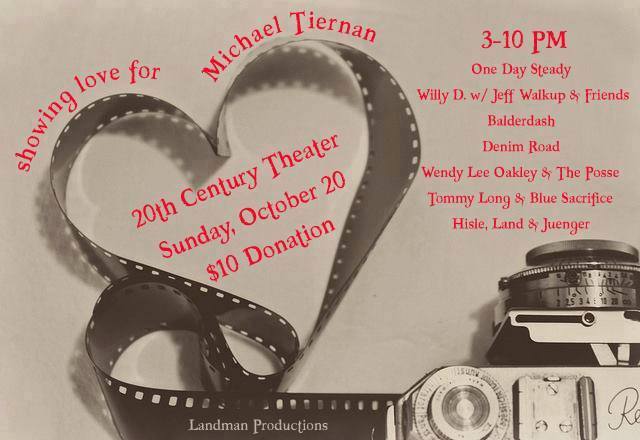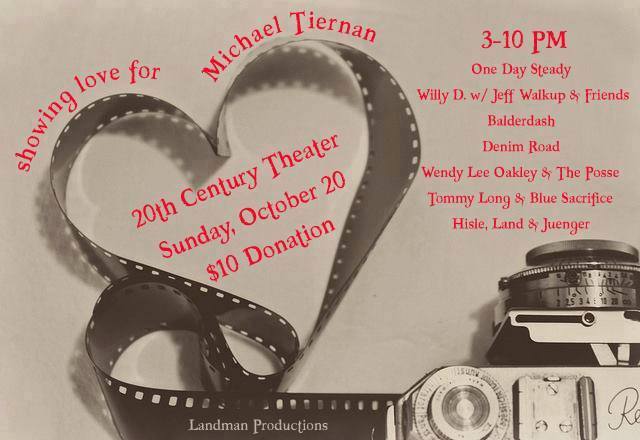 When I started this site, I did so with the intent of focusing on the music and the people that create it. While that is still the main focus of the site, I have made some really great friendships with the people that contribute. One individual, who only had the chance to contribute once, needs our help. His name is Michael Tiernan. Michael was recently diagnosed with Guillain–Barré Syndrome. Basically a temporary paralysis, that there is no timetable to recover from. It could be a week, it could be forever. Michael has a lot of paralysis and isn't able to do much of anything, so he and his family are in for a long road ahead. His friends in Cincinnati, whom he has served, as well as protected for years, are putting together a benefit to help raise money to help with all of the medical bills and necessities that are ahead. He's a retired police officer, who has turned into a beloved photographer in the Cincy scene. The benefit will be at the 20th Century Theater in Cincinnati on October 20th. There is a $10 donation as an admission price. The day will include many bands playing rock and blues from 3-10 PM EST. That is Michael's prefered genre, so you know we love him!
If you are in the area or you would like to help: Here is the Facebook event that has all of the information.
Also, here's a video to help explain the situation and give you some insight into what he means to his community:

I'll include Michael's contribution to Unsung Melody below. He covered the SIMO show at the Southgate House Revival in Newport, KY.