Scott Stapp Announces Second Leg of 2014 Tour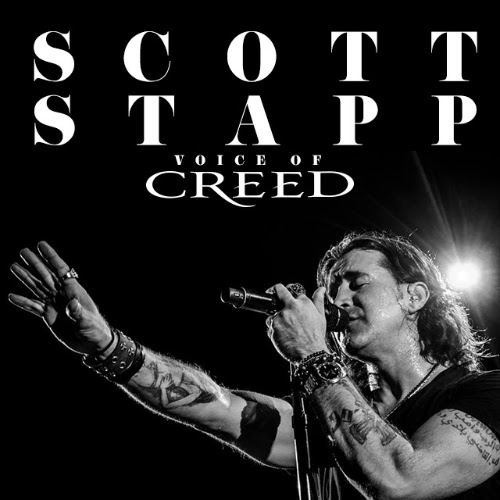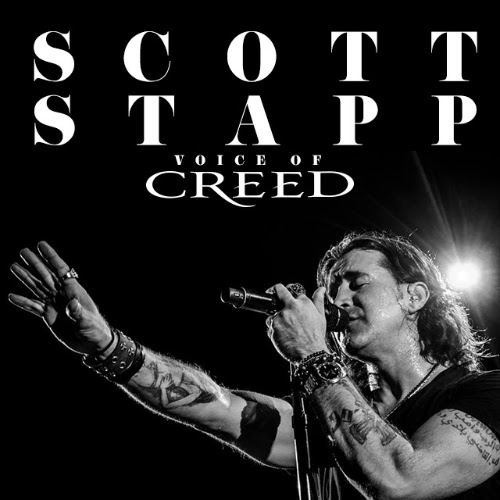 Grammy-Award winning artist Scott Stapp will get back out on the road this spring, announcing the second leg of his 2014 tour yesterday. Stapp will play a series of special intimate shows for his fans beginning June 13, 2014 at Ziggy's in Winston-Salem, NC. Tickets will be on sale May 2.
Stapp will perform new songs such as Slow Suicide and Proof of Life from his most recent album Proof of Life, which was released by Wind-Up Records on November 5, 2013, as well as his massive Creed hits like With Arms Wide Open, Higher, What If, My Sacrifice and more. The first leg of his U.S. tour wrapped up April 9 in Atlanta, GA. He recently returned from a European tour which saw him play to packed houses in the UK, Germany and the Netherlands.
Proof of Life was produced by Howard Benson and mixed by Chris Lord-Alge. It debuted at #7 on the Billboard Rock Chart and #35 on the Current Album Chart. It's Stapp's second solo album. His first was 2005's certified platinum, The Great Divide, and includes the first new material since the release of his 2012 uncensored memoir, Sinner's Creed, in which Stapp shared his life story for the first time, from his fundamentalist upbringing, the rise of Creed, his ongoing battle with addiction, the rediscovery of his faith and the launch of his solo career. The gripping memoir is "proof" positive for Stapp that a higher power is always present, despite the colossal messes we sometimes make of our lives. Proof of Life is an 11-track collection of songs that chronicles the extension of his journey.
The new songs reflect the maturity and wisdom of an artist that has sold nearly 30 million albums with Creed, had three Grammy nominations and one win for Best Rock Song with With Arms Wide Open, and 11 #1 Singles with My Own Prison, Torn, What's This Life For, One, Higher, What If, Are You Ready, With Arms Wide Open, My Sacrifice One Last Breath, and Overcome. Creed put out six albums: My Own Prison (1997) 6x Platinum, Human Clay (1999) 11+ million (Diamond), Weathered (2001) 6x Platinum, Greatest Hits (2004) 2x Platinum and Full Circle (2009) Certified Gold.
2014 Tour Dates:
6/13/14 – Winston-Salem, NC – Ziggy's
6/14/14 – Wilmington, NC – Ziggy's by the Sea
6/16/14 – Newton, NJ – Newton Theatre
6/17/14 – Washington, DC – The Howard Theatre
6/19/14 – Verona, NY – The Turning Stone Resort Casino
6/20/14 – Lancaster, PA – Chameleon Club
6/21/14 – Patchogue, NY – The Emporium
6/24/14 – Pittsburgh, PA – Latitude Live
6/25/14 – Poughkeepsie, NY – The Chance
6/27/14 – Niagara Falls, NY – The Bear's Den at Seneca Niagara Casino
6/28/14 – Flint, MI – The Machine Shop
7/1/14 – Springfield, MO – Gillioz Theatre
7/2/14 – Fort Smith, AR – Neumeier's Rib Room & Beer Garden
Make sure you keep up with all things Stapp at the follow locaitons:
Official Website
Facebook
Instagram
Twitter
Stay connected!