Rival Sons Wish The Best To Departing Bassist Robin Everhart; Dave Beste Will Fill In For Upcoming U.S. Tour Kicking Off August 20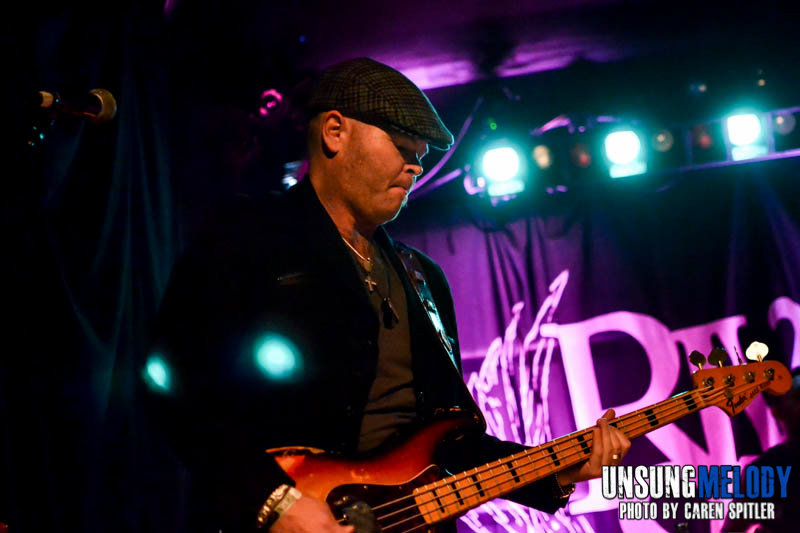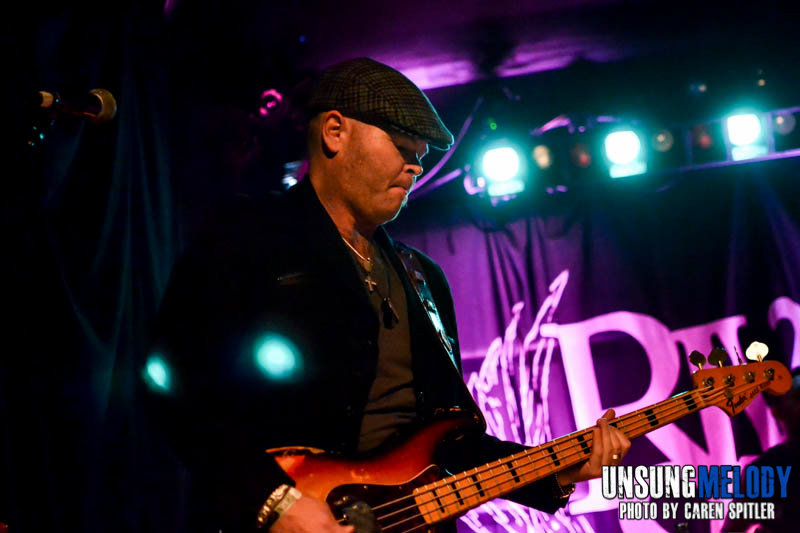 Maximum-blues-infused, rock 'n' roll band RIVAL SONS has announced that bassist Robin Everhart has departed and David Beste will take up bass duties on their upcoming Norwegian festivals and the 14-city U.S. tour beginning August 20 with stops including Chicago, Milwaukee, St. Louis and Lake Tahoe,wrapping in San Francisco September 6 (full tour itinerary below). The Long Beach, CA-based group wishRobin Everhart the best and they are excited for the future.
Guitarist SCOTT HOLIDAY comments, "Regretfully, we have to let our fans know that our friend and bassist Robin Everhart has left the Rival Sons. It is an amicable split and we shall all remain brothers. We wish him well. On the upswing, we will be having our good friend and bass slayer Dave Beste sitting in for the upcoming tour. We invite you to fear not; although we will miss our pal, everyone is extremely excited and revved up for the next chapter in the Rival Son's future."
Robin explains, "After years of intensive touring with Rival Sons, I have come to the conclusion that I am not a road-warrior and that the rock 'n' roll lifestyle' is not for me. I will miss playing the music that we made together, and I'm proud of our many accomplishments over the last eight years. As always, thanks to all the fans for their listenership and devotion–it's been an honor to play for you. Keep on Swinging!"
RIVAL SONS have been on the road supporting their third album HEAD DOWN (released March 19th on Century Media Records), which reached #1 on the Rock chart in 2012 in the U.K., garnered the group four-star reviews (including Mojo and the Guardian) overseas as well as magazine covers and the"Breakthrough Artist" award at the 2012 Classic Rock Awards show in London. The album features"Keep On Swinging," which hit #1 on the Active Rock Radio Charts in Canada and remained at the top for six straight weeks.  The song has been spinning at U.S. radio stations in such cities as Detroit, Atlanta,and Chicago. The band made their major national television debut when they performed "Keep On Swinging" on ABC-TV's "Jimmy Kimmel Live!" in March, which can be viewed here:http://www.hulu.com/watch/464788
RIVAL SONS' U.S. tour dates are as follows.  A "**" indicates dates with SAMMY HAGAR.
Tues 8/20 Loveland, CO Budweiser Events Center**
Thu 8/22 Columbia, MO Mojo's
Fri 8/23 Chicago, IL Charter One**
Sat 8/24 St. Paul, MN Minnesota State Fair**
Sun 8/25 Milwaukee, WI Rave Bar
Mon 8/26 Clarkston, MI DTE Energy Music Theatre**
Tues 8/27 Indianapolis, IN Deluxe
Thu 8/29 Whitesburg, KY Summit City
Fri 8/30 Nashville, TN 3rd & Lindsley
Sat 8/31 St. Louis, MO Verizon Wireless Amphitheater**
Wed 9/4 Paso Robles, CA Vina Robles Amphitheatre**
Thurs 9/5 Lincoln, CA Thunder Valley Casino Resort**
Fri 9/6 Lake Tahoe, CA Cabo Wabo
Sat 9/7 San Francisco, CA America's Cup**