Hear "Boxing Day" as blink-182 announces iTunes digital EP pre-sale for "Dogs Eating Dogs"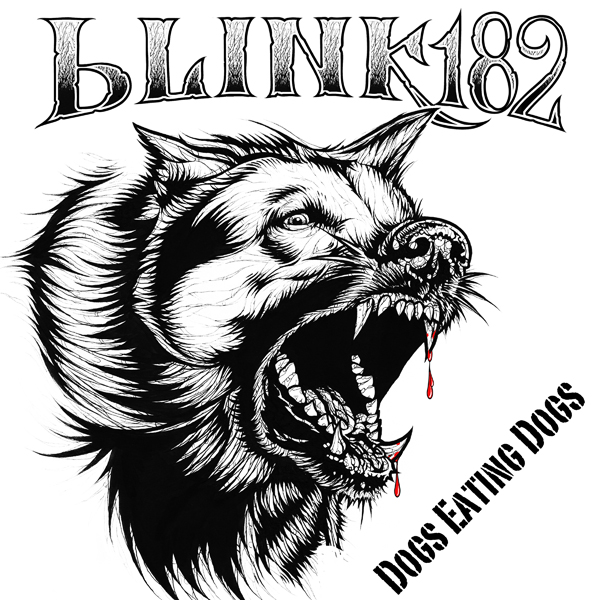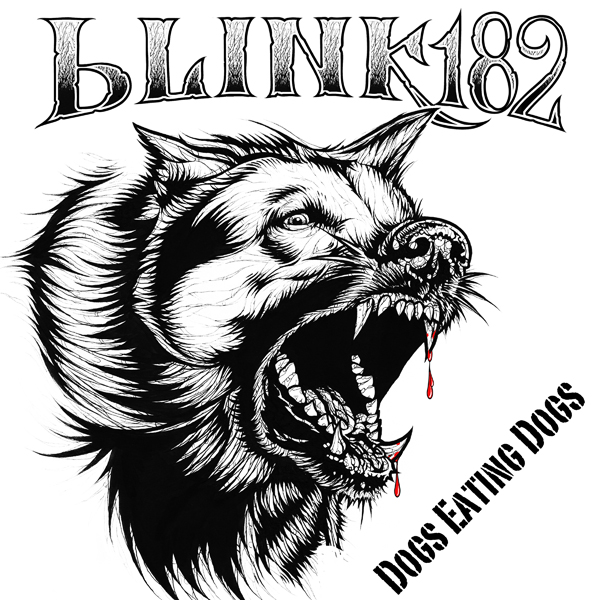 Just in time for your holiday shopping, blink-182 has announced that their new EP, Dogs Eating Dogs, will also be released as an exclusive digital download on iTunes on Tuesday, December 18th, with pre-orders available now at iTunes. In addition to the iTunes download, Dogs Eating Dogs will also be available in three previously announced bundle configurations at blink-182's website, www.blink-182.com.
Mark Hoppus, Tom DeLonge and Travis Barker recently announced their upcoming collection of five brand new tracks, their first new music since 2011's Neighborhoods. All of the tracks on Dogs Eating Dogs, including Boxing Day, Dogs Eating Dogs, Disaster, When I Was Young and Pretty Little Girl, were recorded at DeLonge's Neverpants Ranch studio in San Diego and at Barker and Hoppus' Opra Music Studios in Los Angeles in October and November of 2012. Dogs Eating Dogs was produced by the band and is their first music in nearly 20 years to be self-released. The band has released a video talking about the creation of Dogs Eating Dogs (can be viewed here.)
blink-182.com bundles include the Santa's Lap Package, which for $99.99 contains the digital EP, a limited edition blink-182 print by Brandon Heart, a holiday edition blink-182 T-shirt, holiday wrapping paper and a blink-182 holiday card; The Nice Package, priced at $54.99, containing the digital EP, a holiday edition blink-182 fleece, plus holiday wrapping paper and card; and finally, the $19.99 Naughty Package, containing the digital EP, holiday edition T-shirt and card. Various other surprise additions will be made at random to the Santa's Lap Package, Nice Package and Naughty Package.
With thirty million plus records sold worldwide, blink-182 has been pleasing legions of fans for over two decades. Six of their albums have been certified either gold or double platinum, with 1999's Enema of the State selling more than 4 million copies, along with Take Off Your Pants and Jacket and blink-182 topping the charts in countries across the globe. The band's latest studio recording, Neighborhoods (released in September 2011), hit the Top 10 in the U.S., U.K., Canada, Australia, Germany, Italy, New Zealand and Switzerland.