Echo Black Release Official Music Video for "Dawn"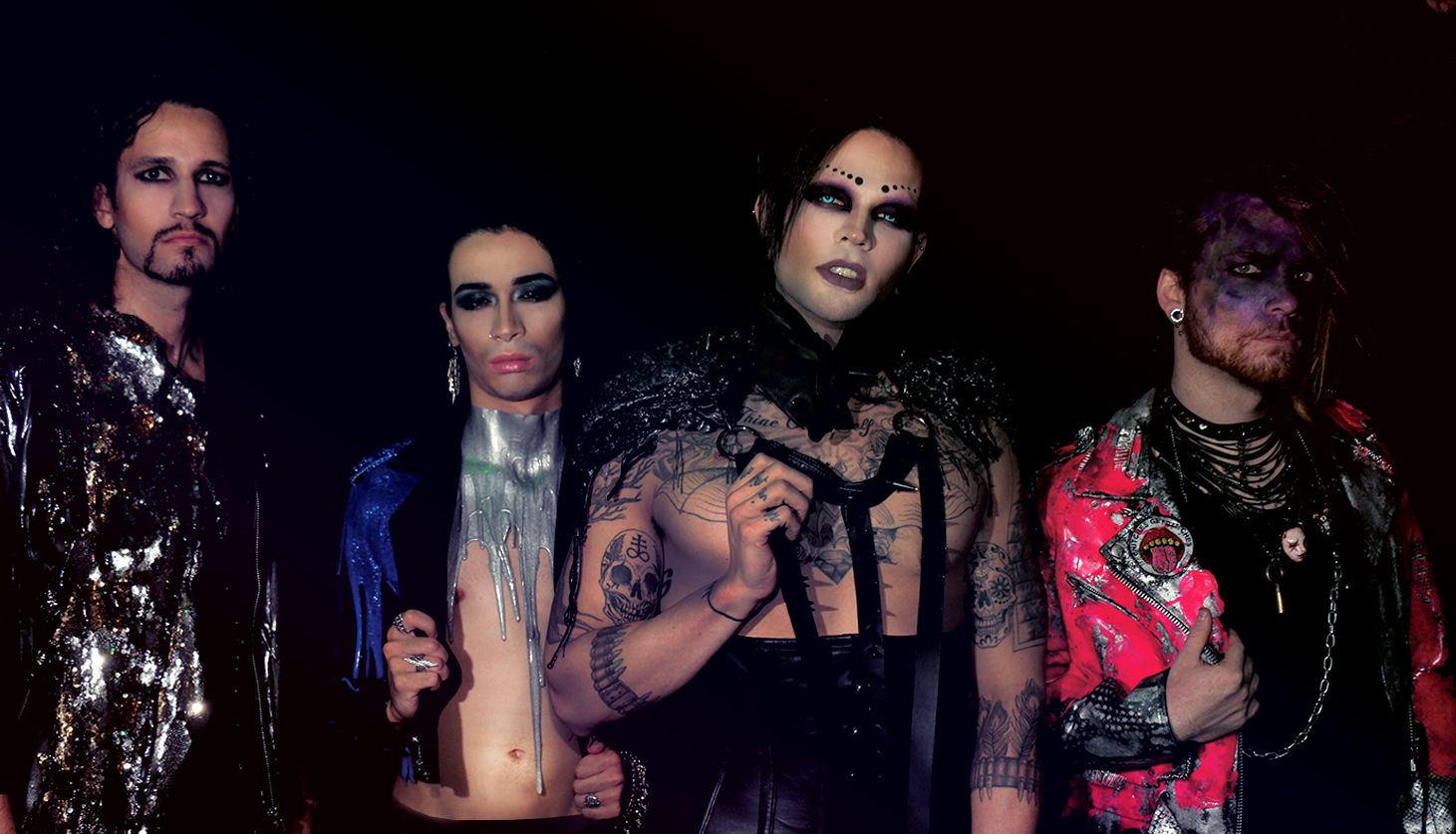 New York based Dance Rock Band Echo Black has released the official music video for their single, "Dawn." Directed by Chris Newhard, "Dawn" showcases the band's vibrant, debut album of the same name.
"DAWN is very near and dear to our hearts for several reasons. The first and most obvious: it is our first album effort and we are extremely proud of the product we have created together. Secondly, this album was completely funded by our fans via Indiegogo; a fact that continues to humble us everyday. DAWN is introspective. It is theatrical, it is angry, it is mournful, it is joyous, and it is rebellious. We do our best to take into account all of our musical tastes when we write; DAWN is our coming of age story and is, justifiably, chock full of emotions, varied genres, and passion. We hope you love it as much as we do!" – Echo Black
Track List:
1. Overture: Silver Screens, Pt. 1
2. Dawn
3. Black Diamond
4. Checmicals
5. Poison Apple
6. Teach Me
7. Entr'acte: Silver Screens, Pt. 2
8. Prayers
9. Reckless Heart
10. Dance Floor Venom
11. My Own Worst Enemy
12. Finale: Fool's Gold
Download / Stream 'DAWN' Online:
iTunes | Spotify | Amazon | Google Play
The Turn It To Eleven Tour with City of the Weak Dates:
04/07 @ The Drunk Horse Pub – Fayetteville, NC
04/19 @ The Blue Note – Tampa, FL
04/10 @ The Haven Lounge – Winter Park, FL
04/11 @ Rack'Em Spirits & Times – Cape Coral, FL
04/13 @ Carts, Bikers, & Babes Rally – Houston, TX
04/14 @ The Zone – Abilene, TX
04/15 @ Boozers Rockbar – Corpus Christie, TX
04/16 @ The Rail Club – Fort Worth, TX
04/17 @ Red Brick Bar – Norman, OK
04/18 @ Hero's – Fort Smith, AR
04/19 @ Aftershock Live – Merriam, KS
04/20 @ The Phoenix Lounge – Sioux Falls, SD
04/21 @ Lifers – Algona, IA
04/24 @ Bayso's – Grayson, KY
04/26 @ Hijynx – Fort Atkinson, WI
04/27 @ The Music Factory w/ Super Bob – Battle Creek, MI
04/28 @ Ground Floor 2.0 – Williamsport, PA
04/29 @ Therapy Cafe – Dayton, OH
04/30 @ Mohawk Place – Buffalo, NY
05/02 @ Asbury Park Music Foundation – Asbury Park, New Jersey
05/03 @ Voltage Lounge – Philadelphia, PA
05/04 @ The Knitting Factory – New York, NY
05/05 @ 37th and Zen – Norfolk, VA
Click HERE for Updates & Ticketing Information!
Formed by front-man Danny Blu in 2015, Echo Black is a dance rock band based in New York City. Drawing on the differing influences of each unique member, Echo Black sets out to make evocative and visceral music you can feel in your bones.
Connect with Echo Black online: