BLACKTOP MOJO Announce Spring Tour Dates with JOYOUS WOLF & OF LIMBO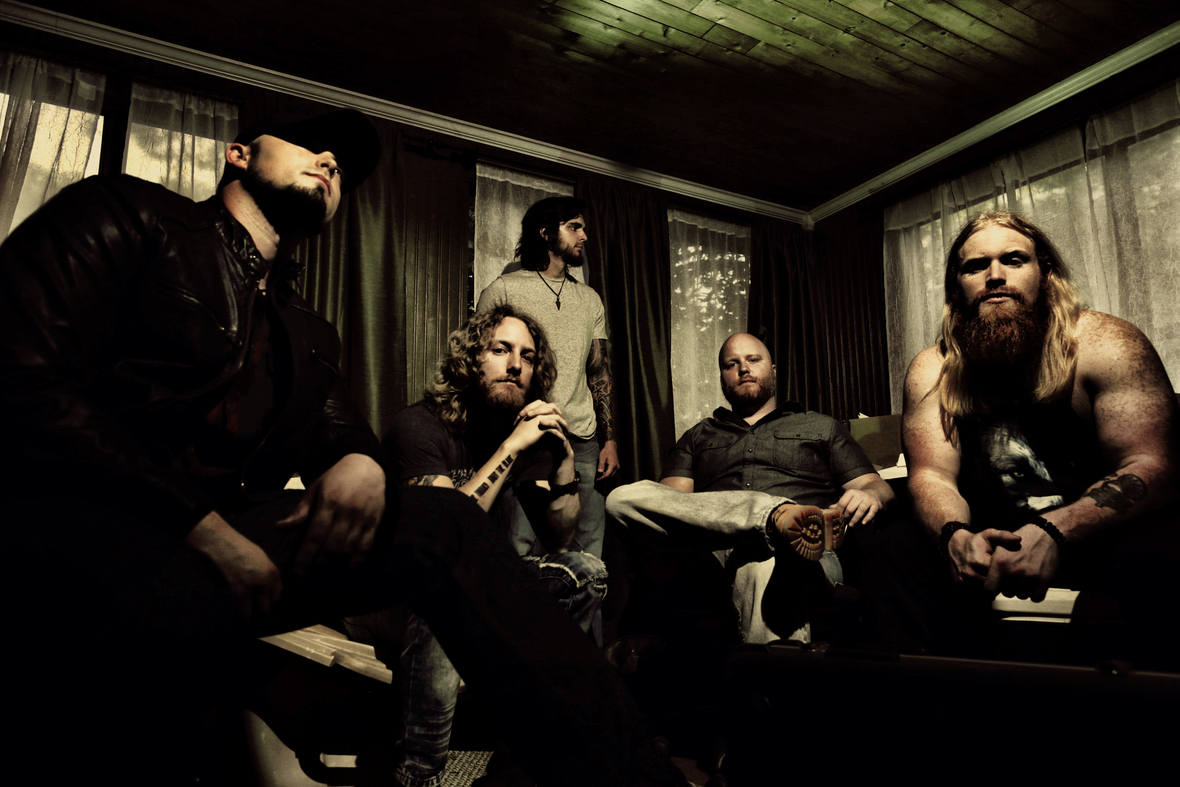 Texas based hard rock band BLACKTOP MOJO has announced their North American tour run with JOYOUS WOLF and OF LIMBO, including select dates with BLACK STONE CHERRY.
We're thrilled to be heading back out to see all the extended family and friends we've made over the last few years. – Blacktop Mojo
Tour Dates:
04/20 @ Rock Box – San Antonio, TX
04/21 @ Lago Del Pino – Tyler, TX
04//22 @ OK City Limits – Oklahoma City, OK
04/24 @ Phase 2 – Lynchburg, VA *
04/26 @ Debonair – Teaneck, NJ
04/27 @ Wally's – Hampton, NH *
04/28 @ The Queen – Wilmington, DE *
04/30 @ Capone's – Johnson City, TN *
05/02 @ Mainstage – Morgantown, WV
05/03 @ Smiling Moose – Pittsburgh, PA
05/04 @ Whistlers – Watertown, NY
05/05 @ Rockpile – Toronto, ON
05/06 @ Token Lounge – Westland, MI
05/08 @ The Forge – Joliet, IL
05/10 @ Route 20 Outhouse – Racine, WI
05/11 @ Phat Headz – Green Bay, WI
05/12 @ Cheers – South Bend, IN
05/15 @ Spicoli's – Waterloo, IA
05/16 @ Shovelhead Saloon – Danville, IL
05/18 @ Warehouse – Clarksville, TN
05/19 @ Sidetracks – Huntsville, AL
05/26 @ Slidebar in Fullerton CA
05/31 @ Knitting Factory – Spokane, WA
06/04 @ El Corazon – Seattle, WA
06/06 @ Diamondz – Jerome, ID
06/12 @ Black Sheep – Colorado Springs, CO
06/13 @ Streets of London – Denver, CO
* w/BLACK STONE CHERRY
Burn The Ships Track Listing:
1. Where The Wind Blows
2. End Of Days
3. Burn The Ships
4. Prodigal
5. Shadows On The Wall
6. Sweat
7. Pyromaniac
8. 8000 Lines
9. Dog On A Leash
10. Make A Difference
11. Chains
12. Dream On
13. Underneath
Click HERE to Download / Stream 'Burn the Ships'
A hard-driving Southern rock unit based out of Palestine, Texas, Blacktop Mojo's fiery blend of post-grunge, classic rock, and metal falls somewhere between Soundgarden, Black Stone Cherry, and Lynyrd Skynyrd. Founded in 2012 by front-man Matt James and drummer Nathan Gillis, the band eventually morphed into a five-piece with the additions of bass player Matt Curtis and guitarists Ryan Kiefer and Kenneth Irwin. They released their debut album, I Am, in 2014, followed by a heavy bout of touring that saw the group sharing the stage with a wide array of heavy hitters, including Bon Jovi, Sammy Hagar, Candlebox, Darryl "DMC" McDaniels, Shaman's Harvest, Pop Evil, Puddle of Mudd, and Drowning Pool.
In 2017, the band teamed up with Muscle Shoals producer Jimmy Johnsonfor their highly anticipated sophomore outing Burn the Ships. The album was released via the band's label, Cuhmon Records, in March of that year to critical acclaim, and it's first single, "Where The Wind Blows" reached #27 on the Billboard Mainstream Rock chart, while the band was on its first U.S. tour that fall. Through that tour, they landed a slot on 2018's Rock Fest, featuring headliners Disturbed, Incubus, and Godsmack, among many other industry leading hard rock acts.
At the beginning of 2018, the band has started work on its third full length release, as well as touring to support the second radio single from, Burn The Ships.
Lead Vocals/ Rhythm Guitar- Matt James
Guitar/ Backing Vocals – Kenneth Irwin
Percussion – Nathan Gillis
Bass – Matt Curtis
Lead Guitar/ Backing Vocals- Ryan Kiefer
Connect with Blacktop Mojo online:
Facebook | Twitter | Instagram