Half The Animal Harness Vintage Pop Energy & Imagery with "Bad Bad Love"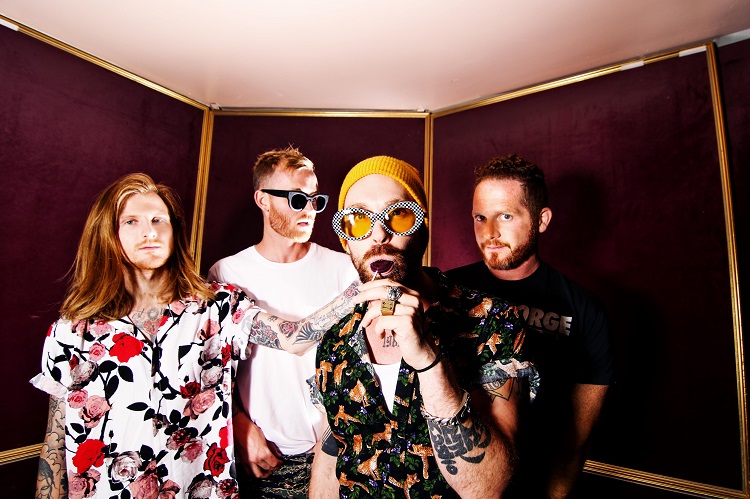 LA Based Alternative Rock band Half The Animal have channeled all of the best of throwback '80s bright energy and color with the official music video for their sophomore single, "Bad Bad Love." Originally premiered on Atwood Magazine, "Bad Bad Love" is currently available to stream and download via Noise Nest Records.
"'Bad Bad Love' is a song about the power of a woman's love on a man who doesn't know any better," says vocalist Chase Johnson.
Bursting with bright background colors and supremely dated video effects, "Bad Bad Love" is the sort of video you watch in incredulity, unable to take your eyes off the screen. The fittingly fast-paced visual has tons of movement going on in every second, keeping viewers a little dazzled and on edge throughout. It's evident that Half the Animal have given all their love into this, and they certainly nail the retro look. – Atwood Magazine
Click HERE to Stream / Download "Bad Bad Love"
Formed in 2016, Los Angeles-based alternative rock quartet Half the Animal produces an infectious sound, which blends catchy, hook-laden rock attitude and pop-driven styles. Originally founded by vocalist Chase Johnson and drummer Nick Gross—who were featured cast members in the hit MTV reality TV series 'Laguna Beach' during their formative days as the band Open Air Stereo—Half the Animal also includes bassist Evan Smith (Silversun Pickups/Chromeo/Big Data) and classically trained guitarist Dan Graham.
Half the Animal made impact with their memorable debut single "Babylon," a grandiose, stadium-sized rock anthem that became the band's first-ever viral hit, garnering over 1 million streams online, collectively, since its release in July 2016. The song quickly earned the band nationwide industry attention and strong radio support on multiple SiriusXM channels, including Top 40 radio station Hits 1 and The Pulse, as well as regular airplay on tastemaker Los Angeles stations ALT 98.7 and KROQ, which featured Half the Animal on their celebrated Locals Only program. Collectively, Half the Animal also count over 1 million YouTube views to date and have been featured by 'Billboard' and Ones to Watch (Live Nation).
In fall 2017, Half the Animal released the successful follow-up single "Bad Bad Love" via the group's independent imprint Noise Nest Records. Featuring a lush soundscape built atop hypnotic vocal melodies, piercing piano chords and dreamy synths, the track was highlighted on Spotify's influential New Music Friday playlist. The band also launched a 33-date US Fall tour in September 2017 alongside Atlas Genius in support of the track.