3 YEARS HOLLOW Release Official Lyric Video for "You and I"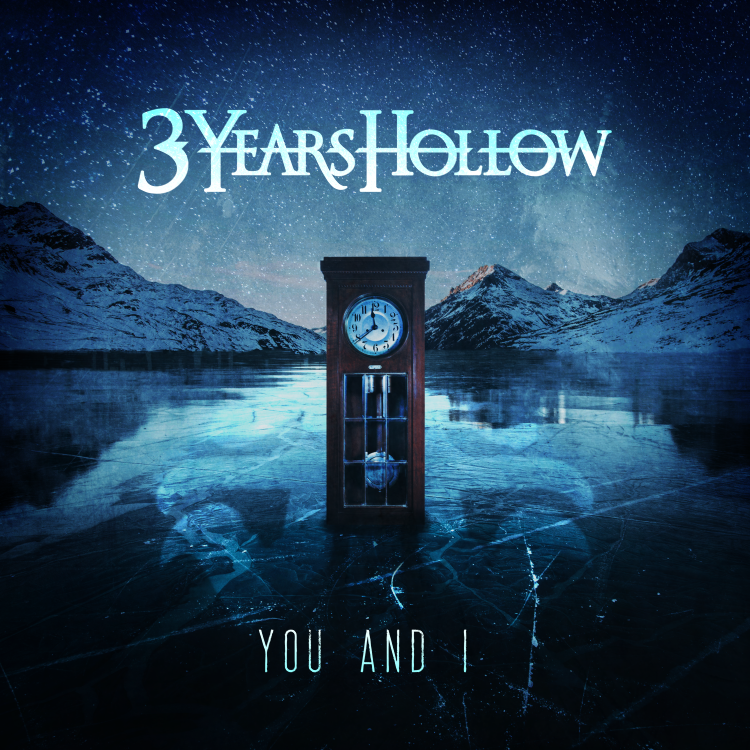 Quad Cities heavy rock band 3 Years Hollow has released the official lyric video for their newest single, "You and I."
"For us, 'You and I' was more or less a Thank You to our fans that have supported us over the years. This band has a new attitude and our past experiences have become the writing fuel for a new album that will break all the previous molds of what 3YH was. The break we took the last few years was much needed but we're incredibly excited to be writing together again." – Jose Urquiza (Vocals)
Click HERE to Download "You and I" on iTunes
3 Years Hollow is a 5-piece band from the Quad Cities, a group of cities located along the Mississippi River in Iowa and Illinois. Jose Urquiza [vocals], Tony Reeves [guitar], Neil Kuhlman [guitar], Dex Digga [bass], and Chris Cushman [drums]—dispense honest hard rock that's equally hypnotic and heavy.
Over the past decade, the group has solidified itself as one of the Midwest's most incendiary and infectious young acts. Their breakout independent single "Remember" charted at #1 on Octane, while "Chemical Ride" is closing in on 1 million YouTube views. In 2012, they emerged as regional victors during the Ernie Ball-sponsored Rockstar Energy UPROAR Festival "Battle of the Bands".
Playing the Tinley Park, IL date of UPROAR, they caught the attention of Imagen Records who proceeded to offer them a deal soon after. Now, with production by none other than Clint Lowery of Sevendust, their latest album bristles with irresistible intensity and magnetic melodies.
Becoming a local stalwart, 3 Years Hollow shared the stage with everybody from Papa Roach to Buckcherry, and they've siphoned their live energy into a kinetic anthems.
About the sound, Jose explains, "We want to play melodic hard rock. That's the music that brought us together. At the same time, we all have drastically different influences from progressive rock to hair metal to pop punk. All of these other influences will begin to shine through as our albums progress hopefully."
That cohesion comes across on the likes of "For Life". Coupling a fret-burning solo and chorus from Lowery with Jose's dynamic delivery, it practically explodes on impact.
"It's about a person who is struggling and has fallen away from the world alone," says the vocalist. "You can see the damage and the demons the person deals with on a daily basis. However, all of a sudden, there is hope instead of despair. The final message is to pull away from the demons, stand strong against them, and keep them out for the rest of your life. It was such an honor to bring that track to life with Clint."
Then, there's "Hungry", which bares its teeth via a bombastic beat and arena-size hook. It taps into their on-stage intensity. "We wrote that in the jam space," recalls Jose. "We want people to get close to the music. We give everything we can so fans forget about everything else."
3 Years Hollow supported The Cracks with three (3) singles, all which cracked the Active Rock Top 40 chart and the Billboard Mainstream Rock Top 40 chart.
Ultimately, 3 Years Hollow constantly keeps the listeners in mind with that honesty. "Everything I write about is a completely personal experience or something I've witnessed or experienced myself," he concludes. "I want to give everybody something real."
Facebook | Twitter | Instagram | YouTube