One Day Waiting are "Dying for the Truth" on New Single and 'Mouthbreather' EP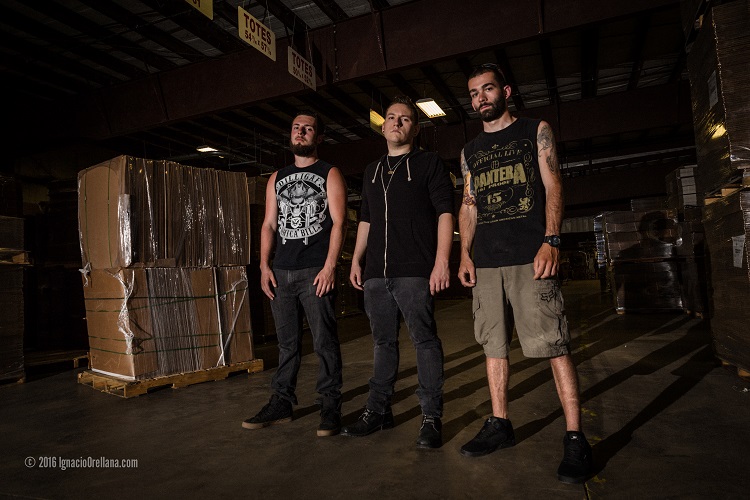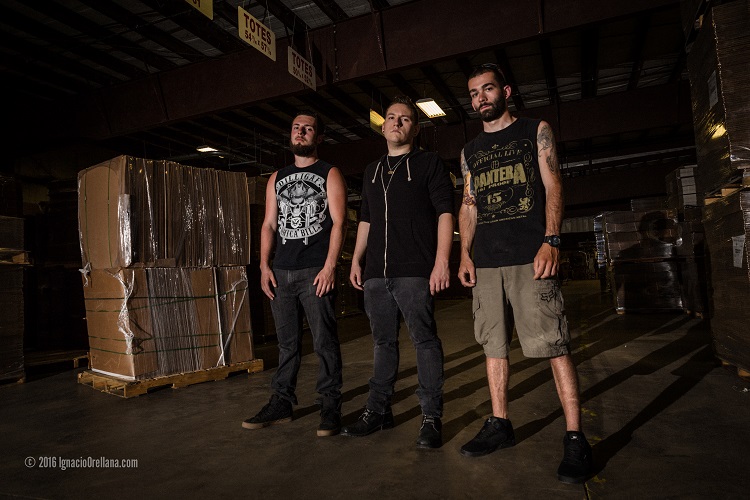 Alt-metal quartet One Day Waiting has released the first single/music video, "Dying for the Truth", off of their sophomore EP, Mouthbreather.  The track addresses the inherent hypocrisy in popular trends and social conventions, which are further tackled in the Ignacio Orellana video in equal parts heavy and hilarious.
"Dying for the Truth" is about people who blindly follow other people, trends and whats currently popular in society. These kinds of people base their lives off the opinion of others, but can't form an opinion of their own. They often contradict what they do and what they say, like a man who bosses his workers around for slacking off, yet the boss is doing exactly that. I believe the music video delivers that message in both a serious and comedic way. – Tyler Kray
Pre-Order Mouthbreather Online:
iTunes | Amazon
Catch One Day Waiting Live:
07/02 @ Planet Trog, Whitehall PA
07/09 @ The Loft, Poughkeepsie NY
07/12 @ The Hollow, Albany NY
07/13 @ TBA
07/14 @ Gamechanger World, Howell NJ
07/22 @ Blackthorn 51, Elmhurst NY
07/4 @ the Gin Mill Bar and Grill, Northhampton PA
One Day Waiting have shared the stage with Trivium, Saving Abel, Soil, Dope,Pop Evil, Saliva, Texas Hippie Coalition, Days of the New, The Red Jumpsuit Apparatus, Trapt, Primer 55, Hed PE, Buckcherry, Wednesday 13, Drowning Pool, Maylene and the Sons of Disaster, Otep, Gemini Syndrome, Butcher Babies, Hoobastank, Mushroomhead, and dozens more!
One Day Waiting is an alternative metal band from the Hudson Valley NY. The band was established in 2013 and is comprised of 4 equally dedicated members who maintain a fusion of the melody of rock music with the intensity of metal.
The lead vocalist is Tyler Kray. He's been listening to rock / metal since 2005 and first started to perform in bands by 2011. Inspired by bands like Disturbed and Drowning Pool, he incorporates a heavy singing style with clean and raspy vocals along with harsh screams. He is also responsible for writing the majority of ODW's lyrics.
Nick Cozzolino, the guitarist, was turned onto rock music at the age of 10. Going to his first concert, not knowing anything about rock music, he saw Shinedown and Trapt perform. It was then that he knew that's what he wanted to for the rest of his life. He started playing guitar at age 11 and has been in and out of bands since 2010. ODW is the right fit he has been looking for. His roots are southern rock, hard rock and alternative metal.
The bassist of the band is Connor Koch. He has been listening to all types of music ever since he was a kid and has always had a passion for playing and performing. With a wide range of influences from Paul McCartney to Steve Harris to John Entwistle to Johnny Christ, Connor incorporates hard, punchy finger picking technique and elegant high end fills along with a deep bottom end to solidify the band.
John Zambito began playing the drums at age 5 and was brought up listening to hard rock/metal music. Main influences on his playing style are Lamb of God, Disturbed, Pantera, Metallica, A7X, Trivium, and Korn. John delivers a style of drumming that revolves around a syncopated double bass foot technique along with the incorporation of tribal drum beats, crafting a unique, tight, and punchy sound. John also aids in the lyric writing process.
One Day Waiting continues to grow as time progresses. They bring the frantic raw energy at their concerts that empowers the audience to listen and feel their music. As of 2015, they have played in 4 different states and have released two EP's.
Connect with One Day Waiting:
Facebook | Twitter| YouTube | Instagram