Setting the Record Straight. An interview Shim Moore from the Sick Puppies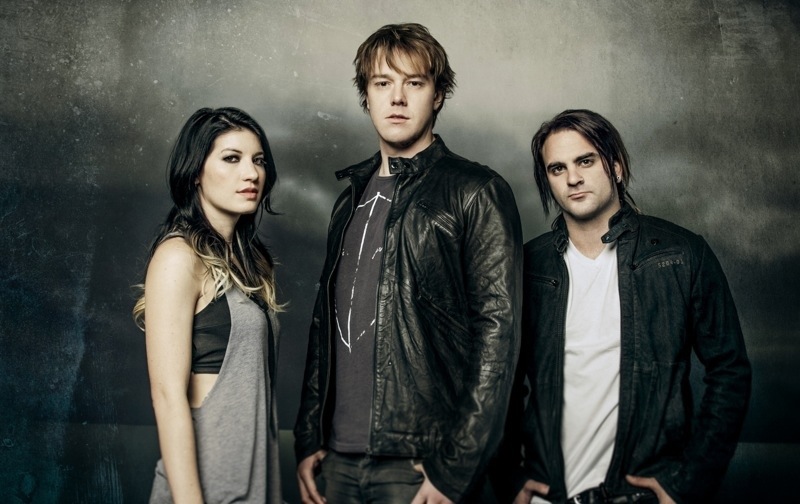 Sydney, Australia has given us a lot of cool things over time. I for one have it on my bucket list of places to travel. One export that has really taken a hold of a lot of music fans is the band Sick Puppies. With their aggressive guitars, massive hooks and deep lyrical approach, the band has won over fans worldwide. As the band puts the finishing touches on their next album, we sat down for a few questions. They are currently gearing up for the the Summer festival season and are about to embark on a small headlining tour. One can only figure the fans will get treated to a few new tunes before the album drops. In fact, I'll be covering the show tonight in Lexington, KY at Buster's. If you are around the area, I highly suggest you come on down and support a great band and a terrific venue.
Today, I'm joined by Shim Moore. Shim is the vocalist/guitarist for the Sick Puppies. First off, thank you so much for taking the time to speak with us and welcome to the Unsung Melody family.
Glad to be here.
There are a lot of burning questions on all of your fans minds, so I'll try to ask a few of them. Under the Black Sky has been reported as the working title of the record. Is that going to be he name of the final product?
That's actually a rumour that started after a web chat that we did with sickpuppiesworldcrew.com. One of our fans paused the screen and saw one of the titles to a song off the record. The album is actually called Connect.
An obvious one question is, have you settled upon a release date yet?
YES! JULY 16TH!
You've been giving studio updates through a UStream account. I think for a fan to have that kind of access, is a tremendous thing. A lot of bands have video updates, but in this society it seems most everyone wants their information now, not soon after. So, I think the UStream idea is a brilliant one. Where did the idea come from?
It actually came from Sick Puppies world crew. They helped us to set it up. If you want to get connected to more exclusive band info, just sign up! We've had a blast doing it.
Tell us a bit about the creative process for this album.
We wrote over a hundred songs before we made the record. Then we recorded it in one go to avoid confusion. We were lucky to have that much time to devote to it and once you hear it, we feel the results will speak for itself.
I recently went back and listened to your catalog of music and I'm really intrigued by the evolution of the band. The first album had a nu-metal, almost P.O.D. sound to it. Then you became a much more polished act, much more aggressive with Tri-Polar, and the last album had you ending with some acoustics accompanied by strings. I'm really curious where this album has taken you sonically. What can fans expect from this album?
Thank you for doing that type of research. I think the best answer is: We took the best parts of all 3 of those records and made Connect. It's definitely been an evolution.
Many musicians are really freed after working with an ensemble. Hearing the different instrumentations and what they can add, is very refreshing for most. It seems that it almost allows your mind to understand fully what you are actually capable of. Did that have a big impact on your songwriting process?
Not at all actually. We write on an acoustic guitar and let the song speak for itself. After that if it gives you goose bumps, then it will only sound better when it's plugged in.
This lineup has been together now for awhile. I think this is the 10th year. So, for the most part we all have a good sense of what the band's sound is going to be like. Once you were finished with this record and you listened back, were there any songs that surprised the band on this album?
Under a Very Black Sky was the largest musical leap for us. But you'll have to pick up the album on July 16th to hear it!
Such a tease. (laughter) A lot of bands are embracing the electronic side of music. For me, I prefer a traditional instrument and almost feel cheated by genres such as EDM, and Dubstep. The skill of an instrument is part of the lure of music for me. Pushing a button just feels cheap to me. Obviously bands have always ventured into mixing genres, but I'm curious what your thoughts are on introducing say dubstep into metal, like Korn's recent album for example.
I don't think that will be something Sick Puppies is interested in.
Is that something Sick Puppies would consider in the future?
Never say never…But not for a while.
The band is playing several Summer festivals and has a few headline dates coming up in advance of the album release. Will you be "trying out" a few of the new tunes at your upcoming shows?
We will be playing the first single There's No Going Back, which is set to be released on 5/20.
Alright, I always end on a random question. So, obviously today is no different. What animal best represents your personality and why?
A spider monkey. I'll leave the definition up to you…
Are you all jacked up on Mountain Dew? (laughter) Shim, I thank you so much for taking the time to speak with us today. The site and myself wish you and the band continued success and I'll see you guys tonight in Lexington. Be safe!
Keep up with Sick Puppies below:
Official Website
Facebook
Twitter
Preview or purchase Tri-Polar below:

Check out the video for Maybe below:

Check out the video for Riptide below: