Moments with a Dead End King. An interview with Daniel Liljekvist of Katatonia.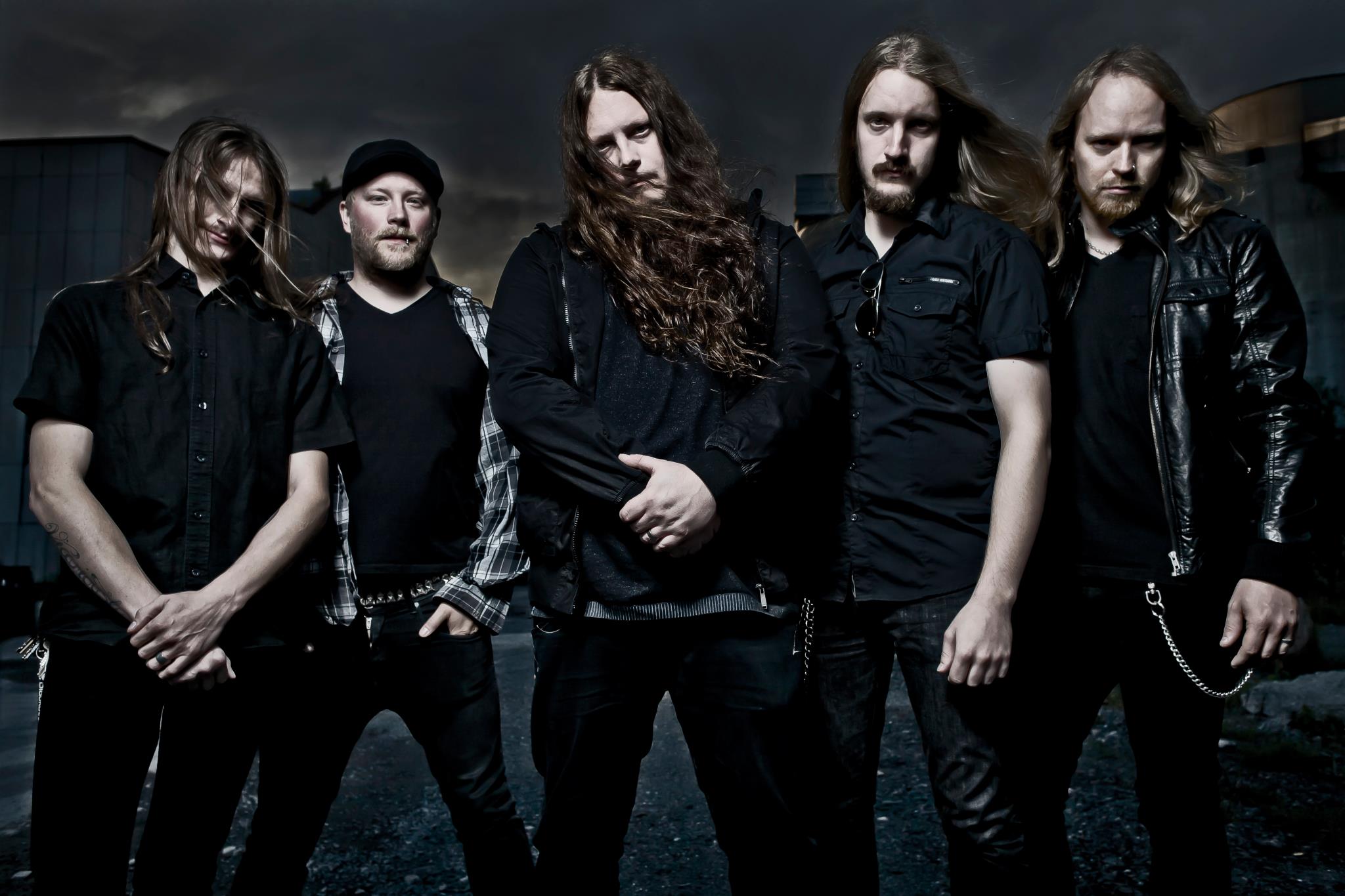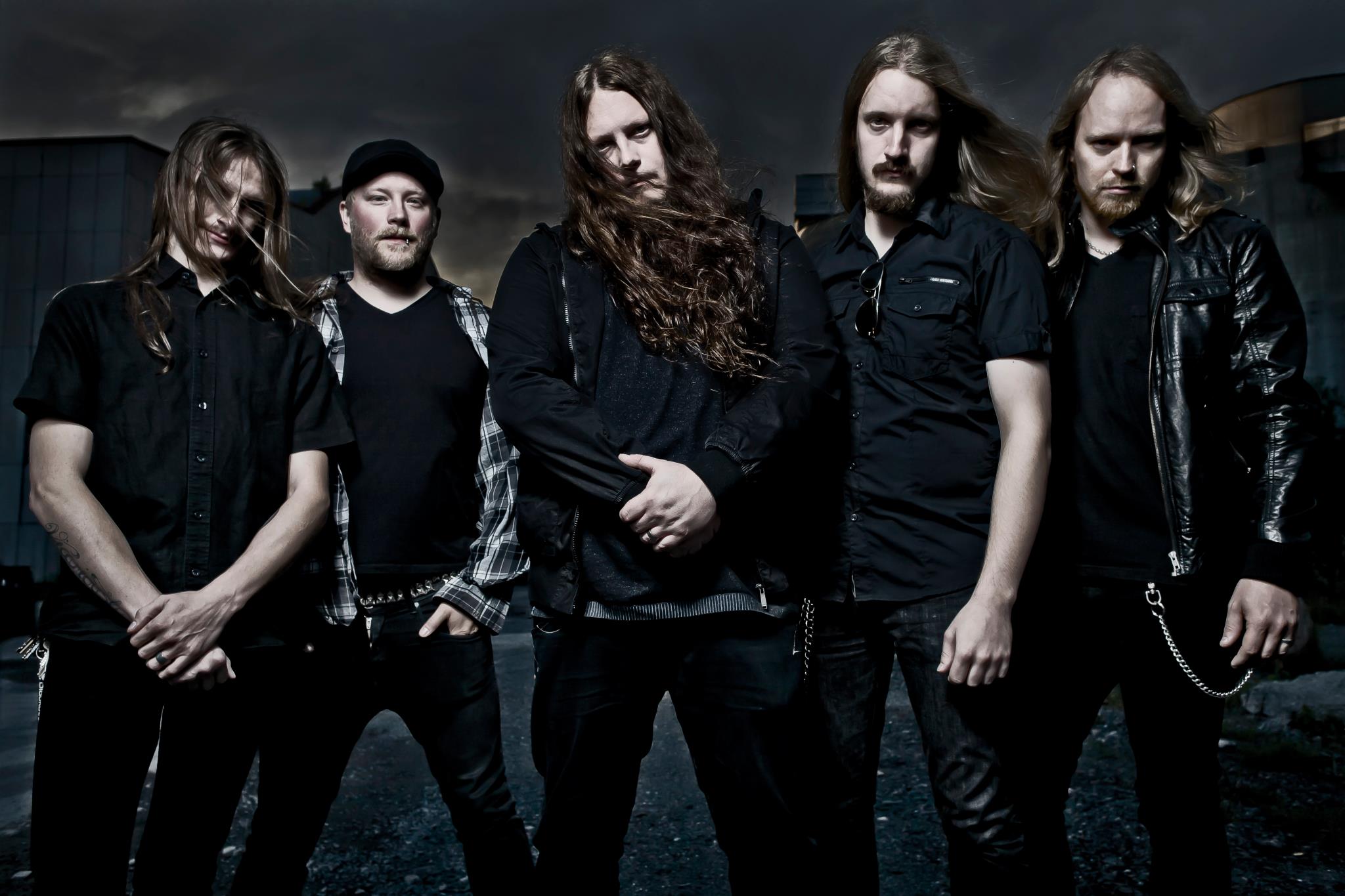 Katatonia has been a powerhouse metal band since reforming in 1996. Over the years, they have been recording some of the most powerful and memorable metal records, and continue to do so. Last year, they released their critically acclaimed album Dead End Kings, and are currently touring behind it.
At the moment, they are on tour with Opeth, and Unsung Melody will be catching their show on May 8th, so look be on the lookout for some photos and a review.
Recently, drummer Daniel Liljekvist took a moment to discuss Katatonia with me. Just below, is our conversation. I hope you enjoy it!
[ca_audio url="http://www.unsungmelody.com/wp-content/uploads/2013/05/20130427-Daniel_Katatonia.mp3″ width="500″ height="27″ css_class="codeart-google-mp3-player" autoplay="false"]
Daniel, I want to say thank you for calling us at Unsung Melody. We're happy to have you here.
Cool man.
Since you joined Katatonia in 1999, how do you feel the band has progressed musically?
A whole lot, actually. Back before I joined, actually it was only Jonas (Renkse, vocals) and Anders (Nyström, guitars), basically, making everything. All the music and recording everything. With Jonas singing and drums, the lyrics and musics, it got to be too much to concentrate on. When I joined, it made it easier for him as a musician. I did all the drum parts, and he could concentrate on writing lyrics and stuff. From there, he could make more complex music. The whole thing could be spiced up a bit, with more melody and more complex drum parts. I'm a much better drummer than Jonas. So, it's been progressing even since I started. Last Fair Deal Gone Down, I consider that like a rock-pop album, and now we're starting to do the metal thing again. It's been a fun journey, and difficult at times.
Over the last decade, Katatonia has progressed into a variety of different genres. Dead End Kings seems to move you all toward progressive metal. What has been the catalyst to push the band in this musical direction?
I don't know, actually. Anders and Jonas come up with the new and more interesting ideas. The more we tour, the more we play, the better we get. You know, we learn more stuff and we want to try it out on albums. We're not afraid to try new stuff, musically, at least. We're always curious. New instruments, new sounds, what you can do with synthesizers and computers. Everything, that's all the production stuff. More of the synthesizer stuff, keyboards and drum loops. We take it as far as we can. We still try to be a rock band at least, or touching metal.
Technology has really pushed you all to try new things.
It's so easy to sit at home with your computer and record guitar loops, and play with drum loops. We make all the demos at home in our home studios. Then, we bring it to the real recording studios when we finish writing songs.
Speaking of new music, you released Dead End Kings in August of last year. Per Eriksson (guitars) and Niklas Sandin (bass) bring new elements to the music, as a whole?
I think so, yeah. Per, he actually co-wrote a song with Jonas. It's kind of a different song, actually, compared to other songs on the other albums. It contains a guitar solo, actually, that had never been featured on a Katatonia song before. Niklas's bass playing is outstanding. It really helped push the Katatonia sound in the right way. Incredible, good musicians. It's a relief to help us sound better. It helped the album, and helped us a whole lot actually. To have those two in the band helped us a whole lot on the album, and on the stage live.
They brought a whole new energy for you all?
As I said, they're fantastic musicians. When you get new blood in a band, it's refreshing in a way. You get more energy, nice vibes. Good energy from two new guys who are really hungry to tour and make records. As we've been getting older, we may not want to tour so much, but with those two, it's like "Yeah, let's go. I'm up for it, let's go."
You have a pretty grueling tour schedule for the rest of April and May.
Oh yeah. In the summer, we're going to do a lot of festivals. From August to winter, it's kind of a full schedule, too. It's not set in stone, yet.
Speaking of touring, this isn't the first time you guys have toured with Opeth.
Yeah, this is the third time.
Do you guys have a good relationship with Mikael Akerfeldt and the guys in Opeth?
Oh yeah. We're friends with the guys. Actually, it's a bunch of friends on tour. We share interests, playing music. It's cool.
Although you released Dead End Kings last year, have you all started writing new material while on the road?
No, no. We don't write any material on the road. On the road, it's one thing. Back home, it's one thing. It's pretty strict. On tour, we do the tour thing and at home, we do the home thing. That includes writing music, eventually.
Have you been playing any new material off of Dead End Kings? What kind of reception are you getting from it?
Yeah. We play, I think, five songs from this album. Some people are here for Opeth and may have heard our older stuff, and seem to enjoy our new stuff. They may stand and listen to it instead of getting into a mosh pit, which I like, actually. Our headline shows, they seem to like it. No one has thrown any tomatoes or food at the stage so far.
Usually, we like to end an interview with a random question. If you were to possess (like The Exorcist) any American pop star, and change their style of music, who would it be?
Um, wow! Like, anyone?
Any American pop star. Like Britney Spears, Lady Gaga.
Yeah, that's what I would do. Lady Gaga. Yeah, I dig her. I think she's spiritual. I would combine that with Justin Timberlake. He's awesome.
You like Justin Timberlake?
Oh yeah, he's classy.
What are some of your favorite songs from Justin Timberlake?
Um. Of course, "SexyBack". You can't go wrong with "SexyBack". I don't know what the songs are called, but when I hear a Justin Timberlake song, I listen to it.
I don't typically listen to that music, so I wouldn't know any other songs.
Try it, man.
Daniel, thanks for calling us here at Unsung Melody! We greatly appreciate it!
Keep up with Katatonia below:
Official Website
Twitter
Facebook
Preview or purchase Dead End Kings below:

Katatonia's video for Dead End Kings:

Tour Dates:
4/18 – Buffalo, N.Y. – The Town Ballroom
4/20 – Worcester, Mass. – New England Metal & Hardcore Fest
4/21 – Quebec City, Quebec City – Capitole
4/23 – Halifax, Nova Scotia – Halifax Forum
4/24 – Moncton, New Brunswick – Casino New Brunswick
4/26 – Guelph, Ontario – Guelph Concert Theatre
4/27 – Allentown, Pa. – Crocodile Rock
4/28 – Clifton Park, N.Y. – Upstate Concert Hall (with Steven Wilson)
4/29 – Brooklyn, N.Y. – Music Hall of Williamsburg
4/30 – Norfolk, Va. – NorVa Theatre
5/02 – Ft. Lauderdale, Fla. – Culture Room
5/03 – St. Petersburg, Fla. – State Theatre
5/04 – Athens, Ga. – Georgia Theatre
5/05 – Raleigh, N.C. – Lincoln Theatre
5/06 – Asheville, N.C. – The Orange Peel
5/08 – Lexington, Ky. – Buster's Billiards & Backroom
5/09 – Indianapolis, Ind. – The Vogue
5/10 – Flint, Mich. – The Machine Shop
5/11 – Joliet, Ill. – Mojoe's
5/12 – Cleveland, Ohio – House of Blues
5/14 – Fargo, N.D. – The Venue
5/15 – Des Moines, Iowa – Wooly's
5/16 – Sauget, Ill. – Pop's
5/17 – Lincoln, Neb. – Bourbon Theatre
5/18 – Tulsa, Okla. – Cain's Ballroom
5/20 – Boulder, Colo. – Fox Theatre
5/21 – Boulder, Colo. – Fox Theatre
5/23 – Tucson, Ariz. – Rialto Theatre
5/24 – Los Angeles, Calif. – The Roxy
5/25 – Agoura Hills, Calif. – The Canyon Club
5/26 – Santa Cruz, Calif. – The Catalyst