Dark Adrenaline. An interview with Cristina Scabbia from Lacuna Coil.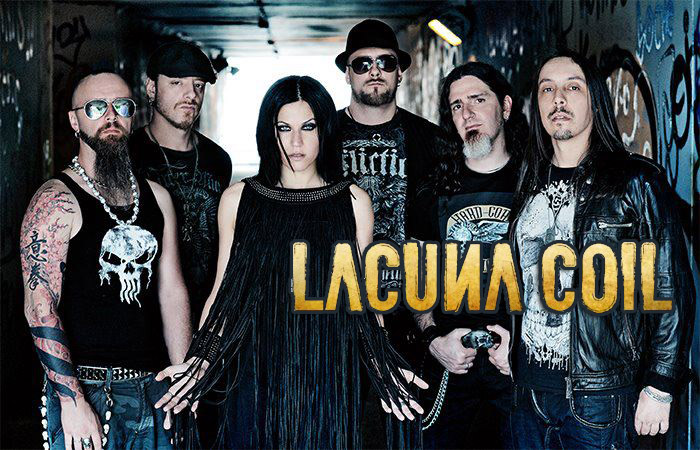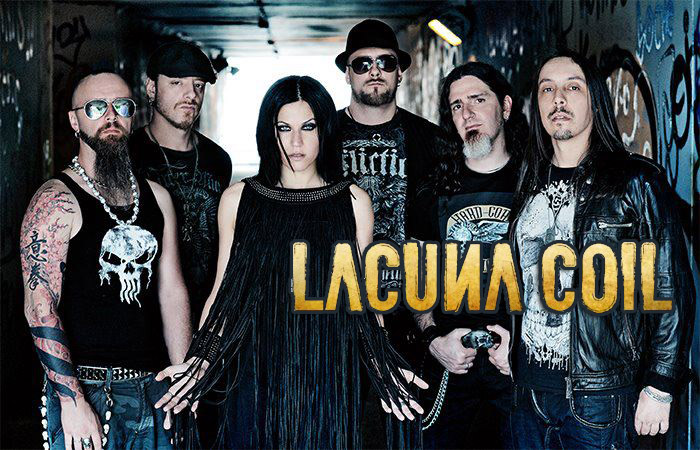 Milan, Italy has given us one of the best gothic metal bands in the world in Lacuna Coil. The new album, Dark Adrenaline has really taken off on the charts. After a fulfilling 2012 on tours such as Gigantour with Megadeth, Motorhead and Volbeat, Lacuna Coil came back to the US for a very special headlining tour. The Dark Legacy Tour brought new songs, old songs and an acoustic set. Now, they are here in the States once again, this time touring with the mighty Sevendust. Be sure and catch this amazing band live, if they come close to your town.
Joining me today is Cristina Scabbia. Cristina is the co-vocalist of Lacuna Coil. First off, thank you so much for joining us and I'd like to welcome you to the Unsung Melody Family. You released Dark Adrenaline last year to some great reviews. Are you guys pleased with the success of the record so far?
Well, of course, yes. It's probably the best record we've ever done. Not only because it's the new one and because it's fresher to our ears, but also because I think it really reviews everything that Lacuna Coil is. From the old school style, to the new stuff. I think it's a perfect representation of what Lacuna Coil is and was.
Trip the Darkness is an amazing song. What's the story behind that song?
We like to think that life is made of good and bad moments for everyone. Like Yin and Yang. So, of course everyone is happy when something good happens, as well as you feel bad and depressed when something bad happens. I think that a balance in between the two is needed. Sometimes you have to embrace your darkest moments, because they are a part of life itself. Without the darkest moments, we wouldn't be able to enjoy the happier moments the same way. So, Trip the Darkness talks about that. The fact that you have to react to adversity. Just accepting that something may go wrong in your life.
The video is a very striking visual. Who did you work with on that one?
Thank you. It's an English company and we shot the video in Milan in one day. We like to play with this duality theme, playing with the black and white colors, but in a slightly different way. Because, usually, the white is always portrayed as the good part. The good side of life. So, we did it in a kind of a sickest way. Playing white as the bad part in disguise. Just to represent the fact that things are not always as you think they are. We like it very much. It's definitely a good quality video.
I have to agree. On this album, for me, I was a bit surprised to see you guys cover R.E.M's Losing My Religion. I personally enjoy it better than the original. You sound amazing on it, as well as the band. Was there a certain event or reason that inspired the band to cover the song?
Honestly, no particular reason. We already had this idea when we covered Enjoy the Silence by Depeche Mode. Losing My Religion was one of the many songs we considered covering, but it just wasn't the right time. But, right now, with the concept behind the record and with the other lyrics we wrote for the songs on Dark Adrenaline, it was a perfect fit. Marco, our bass player and also the main composer of the music, came up with this beautiful music that is really Lacuna Coil. It really sounds like a Lacuna Coil song with R.E.M. lyrics. Andrea and I played with the vocal lines. We really feel that it's a song that fits very well on Dark Adrenaline.
Last year, the band was a part of Gigantour with Megadeth, Volbeat and Motorhead. That had to be a great experience every night.
It was. We had already toured with Megadeth in 2007 on the Australian Gigantour. It was a fantastic experience. I also got the chance to sing on one of their albums, so it was a pleasure and an honor for me to get to perform onstage every night of this Gigantour as well. Plus, playing onstage with such big legends like Megadeth and Motorhead. It doesn't happen every day, so it was a fantastic experience for sure.
You mentioned that you recorded a version of A Tout Le Monde with Megadeth on the United Abominations album. How did that whole situation come about?
Basically, what happened was I got an email from my management telling me that they wanted to do the song with me and I agreed. I went to the UK to record my parts together with the producer. Megadeth wasn't there and that's how it happened. They asked me to do it and I said yes.
That's an opportunity that you just don't turn down.
Yeah, you don't turn that down. Not only the opportunity itself, but I really loved the original song and I have so much respect for Megadeth. I mean, it would have been crazy to say no to such an experience.
Alright, I always end on a random question. When doing my research for this interview, I saw you posted a picture of a random meeting. You ran into Ron Jeremy in LA. How's he doing? (laughter)
I have no idea. I just met him on the road and I just thought it was a peculiar encounter. Because I was just walking and he popped right around the corner. I was like, okay, we have to take a picture together because that's way too random. So, he seemed to be doing good.
I appreciate your time so much and we here at the site wish you and the band nothing but the best!
Keep up with Lacuna Coil below:
LacunaCoil.it
Facebook
Twitter
Check out the video to Trip the Darkness by Lacuna Coil below:

Pick up your copy of Dark Adrenaline by Lacuna Coil from Amazon below: