Fighter. An interview with Manafest.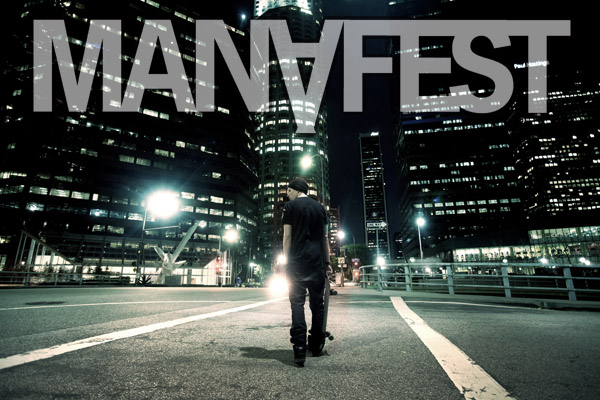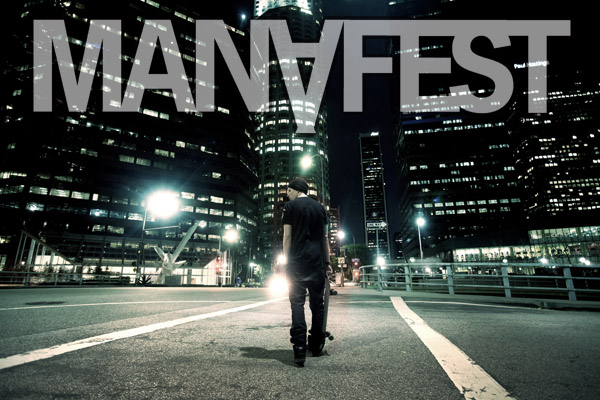 Pickering, Ontario is the home of Manafest. The Christian Rap/Rock artist has been a mainstay on the Christian scene for a little over 10 years. His style has evolved over the years, but his message has always been clear. Manafest released his newest album last year. It's titled Fighter and he was kind enough to take a few minutes with us.
Today I'm joined by Chris Greenwood or better known to most as Manafest. First off, thank you so very much for joining us today and welcome to the Unsung Melody family.Let's get started today by discussing your current album, Fighter. It was released last April. So fans have had some time to marinate with it a bit. Has your fanbase taken well to the new material on tour?
It's been really awesome. I've actually written a book called Fighter that will release soon, which is a continuation of the music.
I found it interesting that you released instrumental versions of Fighter as well. I have my ideas of why, but what was the reasoning behind those releases?
I love instrumentals and wanted my fans to have something to write too.
Fighter is one of your current singles. Tell us a bit about the process of putting together the lyrical approach or message of the song. It's very compelling.
I teared up in my basement when I wrote the verses, so I knew I was hitting the right chord. The chorus came to me months later while I was on tour in New Zealand.
You just released a new video for Human, which is your other current single. Tell us a bit about it.
Human was inspired by an argument I got into with my wife. She wanted me to rest instead of going to the studio. I work too much sometimes. The cool thing is, I bought her flowers and was able to negotiate a deal where we both won. Plus, I got to write a cool song about it.
Never Let You Go was the first single, and it's a bit of a departure than most songs you've had in the past. Where did the inspiration for that song come from?
Big departure for sure. Seth Mosley who produced and co-wrote it with me stretched me to try different things. I think it's important to take chances as an artist. The message is to know that God is always there for you despite the way you feel.
Pushover is a powerful song against bullying. Do you get to witness to a lot of people about that subject as you tour abroad?
When I speak in schools I touch on bullying a lot. I think people are in comfortable taking about it especially if its happening to them.
Has social media been a big help for you when helping these kids?
Yes. I just recorded and posted a video on why suicide isn't an option. The response and shares were amazing.
There has been a lot of debate about bullying and violence in school systems of late. If a child is being bullied, what action would you recommend them take if it seems no one is listening to them?
So many variables. Knock down the door until someone listens.
Your music has always had a message behind it. Religion has played a large part in your career. Do you remember the point in time of when and where you decided that Christian music was where you wanted your musical focus?
It was never a conscious choice it just happened that way. God is the foundation of everything I am.
I see quite a few sporadic dates on the tour schedule. Are you always writing or do you do that once in the studio? Also, does the sporadic dates mean that you are working on new material currently?
I don't get to write as much as I'd like too. I'm finishing off my book right now. There will be a new album in 2014 though.
You just came back from France recently. How was that experience for you?
It was awesome. The conference is called Midem. I got to meet with all my international label partners.
Alright, I always end on a random question. So, here goes yours; We just had a Superbowl, so I thought I'd ask what your favorite Halftime Show was?
Michael Jackson
Thanks so much for joining us today. The site and myself wish you nothing but the best. Be safe out there on the road.
Keep up with Manafest below:
Manafest.Ca
Facebook
Twitter
Check out the video for Human by Manafest below:

Manafest – Human – Music Video from Manafest on Vimeo.