Believe In It. An interview with Kevin Martin of Candlebox.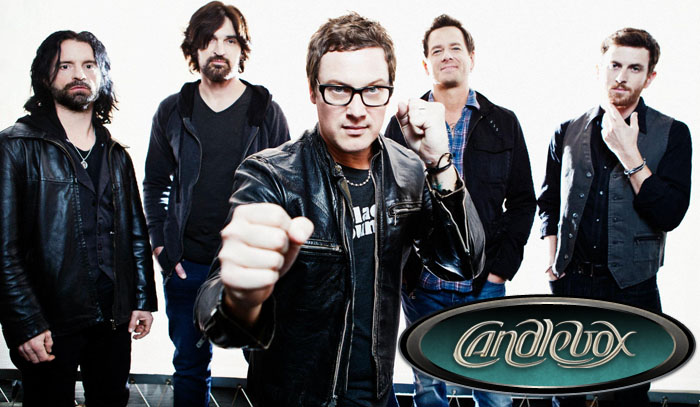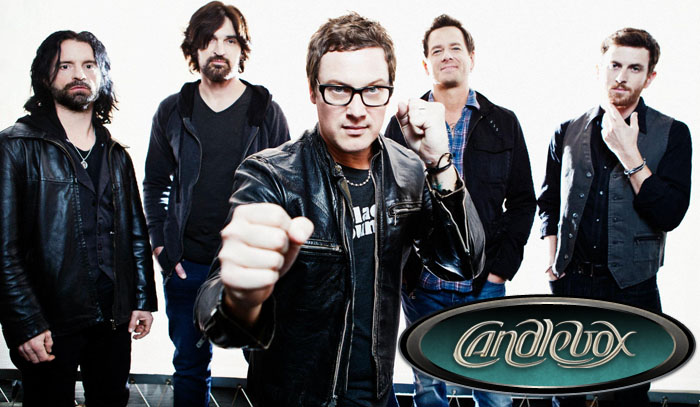 In my opinion, what you like musically will never get old to you. Timeless music is something that everyone strives to make. For me, Candlebox has always created music that is as fresh today, as it was when I first heard it. I grew up in the grunge era, and Candlebox has long since been a favorite of mine. Having the opportunity to interview them is an honor. Armed with their newest release, Love Stories & Other Musings, they are out on the road and from all accounts, killing it! I'm so glad to have new music from such a great band.
Joining me today is Kevin Martin. Kevin is the vocalist for Candlebox. First off, thank you so much for joining us and welcome to the Unsung Melody family. Love Stories & Other Musings was released in early April of 2012. I'm truly excited that you guys have released a new album. It was one of my favorites of last year. Are you excited with the amount of buzz the album has created so far?
Its exactly what we'd hoped for. It's not easy these days to make an impact with a new album considering the market is flooded with new music from so many great bands. We pushed ourselves really hard to make this record and couldn't be happier with the outcome.
Believe In It was the first single off the new record. Tell us a bit about the story behind that song.
Musically, it started out as a riff Pete sent down to me in an email a couple of months before we started the record. He came down to LA to do some writing with us a couple of months later and we jammed it out in the studio with Adam & Dave and in about an hour, we had the track. Lyrically, it is inspired by my son and conversations with my father when I decided to make music my main focus. He told me that if I was going to do this as a career that I had to do it 110% and not let anything get in my way. I will never forget that moment and can't wait to have that conversation with my son.
There are 9 new songs on the new album and 5 re-recorded tunes, which were some of your bigger hits. What lead to these being included on this record and not just a greatest hits package?
We had initially recorded You & Far Behind for Guitar Hero at their request but soon realized that we were allowed to re-record those tracks and perhaps use them for licensing in other countries as well as for other purposes, so we decided to try a few more. Adding them to the record was just our way of saying thanks to the fans for all the years of support.
The way the music industry is today, you have to be relevant and in the eyes of people to keep going. Are you guys looking to record another Candlebox album after this one?
Yes, we've actually started writing for the next record and hope to pop in the studio mid-summer to gear up for a spring release next year.
How about a live DVD? Could we see that from you guys? I know you have the live album, but I'm sure you have a lot of old footage you could splice in as well!
We've talked about it but it's gonna be a while, maybe the acoustic tour?!
You guys have sold millions of records. You were a part of the grunge movement that really changed music. Having been a part of such a great time period and being a part of one of the last great movements to sell records, you must really be disgusted with how things are now. What can the industry do to evolve and be profitable again?
I don't think that the industry can do anything to evolve. The music business is now in the hands of the consumer and unfortunately, the industry is just going to have to play catch-up.
Are there any newer bands out there that really peak your interest?
Really loving bands like Now Now & Band of Skulls, as well as Middle Class Rut & Surfer Blood. All very different and all very creative.
Alright, I always end on a random question. What actor portrayed the better Batman; Michael Keaton, Val Kilmer, or Christian Bale and why?
I'd have to say Bale. He just has that dark side that I've always loved about Batman. I think he's totally nuts as well and that definitely helps with becoming that character.
Thank you so much for joining me. The site and myself, wish you and the band nothing but the best!
Keep up with Candlebox below:
CandleboxRocks.Com
Facebook
Twitter
Check out the official lyric video for the song Believe In It by Candlebox:

Check out the video to the song You by Candlebox below:

Check out the video to the song Cover Me by Candlebox below: