Welcome to my head. An interview with Mitch Arnold of Wayland.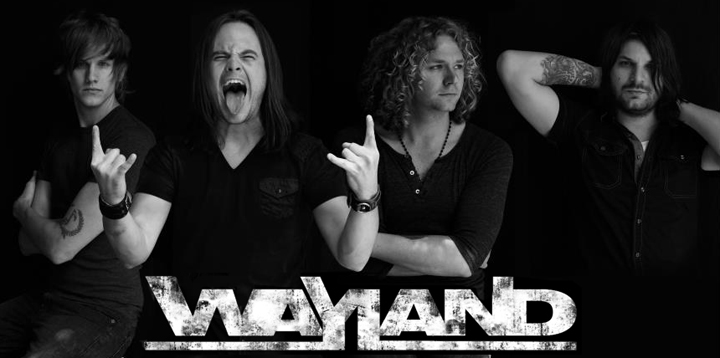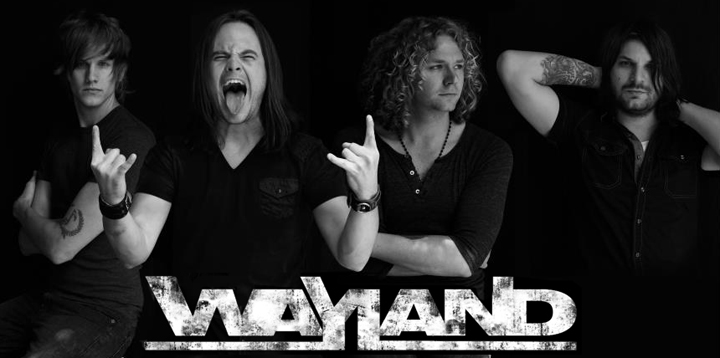 If you've made it out just about any festival shows this year, there's a good possibility you've encountered Wayland. They are a band that has really been touring hard, and building a fanbase the old fashioned way. Hard work is synonymous with the Blue Collar worker, and being based in Michigan, Wayland saw themselves as a band with that mentality. Their new single, Welcome To My Head is currently impacting radio, and can be found on the EP of the same title.
Today, I'm joined by Mitch Arnold. Mitch is the voice of the band Wayland. First off, thanks for taking the time to speak with us, and welcome to the Unsung Melody family. We'll get started by talking about your current EP, Welcome To My Head. It's four songs that have gotten you guys a ton of mileage so far. Did you expect so many good things to come from one little EP?
Well, when Phil and I started this a while ago. We had this idea of having a band. You don't go into any business venture, or pleasure venture thinking, 'Oh, I just want mediocre success or I just want a limited success." Honestly, we haven't even come close to what we sat out to do. To see what has happened, this fast, and with this group of songs, you can't help but be surprised. You can't help but be extremely excited, because if this is what is happening on this level, I can't imagine what's going to happen on the next level or the level after that. We want this to be a lifelong career, we want to support our families someday. To support our current family. We aren't doing this for our health. We are in the rock and roll business to make a living, and to spread this music for as many years as possible. I think if millions of people are listening, that's the kind of success that we're looking for. Surprised?I'm not surprised because we are going to fight to get what we want. But, I am extremely grateful and absolutely, in all humbleness, it is an incredible experience to be a part of this band.
Welcome To My Head is also the current single. What events kind of inspired that song?
Me being completely out of my mind. (laughter) Every artist is a little bit crazy. Every artist thinks a little bit outside the box. I'm nothing special in that sense. There's nothing special about me being an artist, but we just wanted to write a song. A fastball down the middle. A slamming rock and roll song about being a little bit crazy, and I think that everybody can relate to that. The housewife that stays home taking care of the kids. The stockbroker that goes to work. The guy that herds the cattle. The giant 6'4" guy working at the steel mill. They all understand what it's like to go a little crazy sometimes. So, we just thought it would be a relatable topic, and something that people could bang their heads to.
Who did you work with on the video for Welcome To My Head?
That was filmed by one of our managers, Jesse James Dupree from Jackyl in Atlanta. We filmed that in about three hours in an afternoon in Atlanta. We had just gotten there to work with Jesse for a little bit, and he came running in the room, he said, 'Mitch, what are you doing?" I said, 'I'm just unpacking some bags." He says, 'Well come with me, come up to this house here. We're gonna film this video." I said, 'What video?" Jesse says, 'The music video,for Welcome To My Head. Come on, follow me." He had this digital camera in his hand, and I followed him up to the house. After I got dressed. He said, 'Where are the other guys?" I said, 'Dean and Tyler are running some errands, and Phil is in the shower." Jesse says, 'Okay. I'll text Phil, tell him to meet us up here. We're gonna get started." So, him and I started doing the shots of me, and then the guys joined in a little bit later. In the middle of the shoot, Jesse said, 'We need something else. We need a little different." So, he called his step-daughter and she brought her boyfriends art to put all over the house. To make it kind of seem like you were trapped inside of your own mind. I worked with the three guys in Wayland, Jesse, and his step-daughter, and that was it. From beginning to end, the shoot was about 2 and a half, maybe three hours and we were done. We started at about 4 o'clock, and we were definitely having drinks by 8. (laughter)
You do an interesting cover of a Bob Segar classic. You cover Fire Down Below. Both of you are from Michigan, is that a tip of the cap to an inspiration?
Absolutely. Absolutely. When we wanted to release the EP, we wanted to do something to get people's attention. So, we were like,let's throw a cover song on there. It gives people kind of a reference point for the band. So, we decided, let's not do the norm. Let's try to find a great American songwriter, for the American people to relate to. Being based in Michigan, we said, 'Why don't we just choose a great Michigan songwriter?" So, there's nobody more legendary than Bob Segar. There's incredible artists that have come out of that state. Of course there's Kid Rock and Eminem who are legends of their own. Bob Segar though, he is the man. He's the blue collar rock and roller. He's the working class rock star. That's something that we've always strived to be. Play rock and roll for blue collar America. So, it was a tip of the cap to America. A tip of the cap to the blue collar working man or woman, and it was a tip of the cap to a great songwriter, and incredible entertainer in Bob Segar.
It's always good to find somebody who embodies, who you want to be, what you're trying to be, and gives you something to strive for. Are you starting to see the crowds blossom seemingly each show?
Absolutely. You know, that first time around the country is a lonely one. That's for sure. Fortunately, earlier in the year, we got to play with some very incredible bands that put us in front of some crowds. We toured a lot with Bobaflex, and Royal Bliss. Others like Foxy Shazam, and Black Stone Cherry. We were fortunate enough to be in front of some big crowds. For the majority though, you are playing to empty rooms that first time around. The great thing is, that we built on that. We were fortunate to have Welcome To My Head in the top 40 which always helps. Then, as we went around again, we were building a lot on that and our fanbase grew considerably.

We were up in Spokane, Washington a few months back. We got there, we were getting ready to play a show with a band called Aranda, and a band called Dead Sarah. We're playing the Knitting Factory there, and it's this huge venue. We were co-headlining with Aranda, and we were like, "What's going on here?" This fits 1700 people, how are we going to fill this room. We've never been to Spokane before. Come to find out, the single had done so well there, that the show had sold-out. There's really cool things like that to happen. Big surprises that come out of the woodwork that helps you see the work that you are doing come to fruition. It's a powerful thing, it's really fun to be a part of.
Have you guys begun working on your next record yet?
Yes. Actually, we've been writing and recording this whole year, off and on. Earlier in the year, we were in LA in March and April. We spent a couple weeks writing and recording. Then, we went to Atlanta and recorded a couple of tracks. We just spent two weeks in Los Angeles, writing and recording with our production team. It's probably been our most favorite music that we've written yet. To me, in my opinion, It's the best stuff that we've ever done. I'm guessing, I'm going to take a guess that the first full-length album will be out early 2013. I'm excited about it man. I'm excited because we are really finding our own two feet as a band. Being on the road this much, it shows you where your two feet are. It's a cool find going into the studio.
Alright, I always end on a random question. So, here goes yours; I've worked with several regional bands in my past. I know we always played pretty much any show we could, so we weren't always playing the biggest of stages, so that got me thinking. What's the funniest band name that you have ever shared the stage with?
Oh my gosh. (laughter) There's a band out of Texas called Pussy Willow and the Haymakers. (laughter) That is a funny name. They all wore overalls, and chewed straw. They had these big straw hats, and spit tobacco on the stage. One guy had a homemade guitar, it was just crazy.
I appreciate your time very much. The site, and myself wish you and the band, nothing but the best. I hope to catch up with you at a show soon. Be safe.
Keep up with Wayland below:
WaylandTheBand.Com
Facebook
Twitter
Check out the video to Welcome To My Head by Wayland below: