When Darkness Calls. An interview with Todd Michael Hall of Reverence.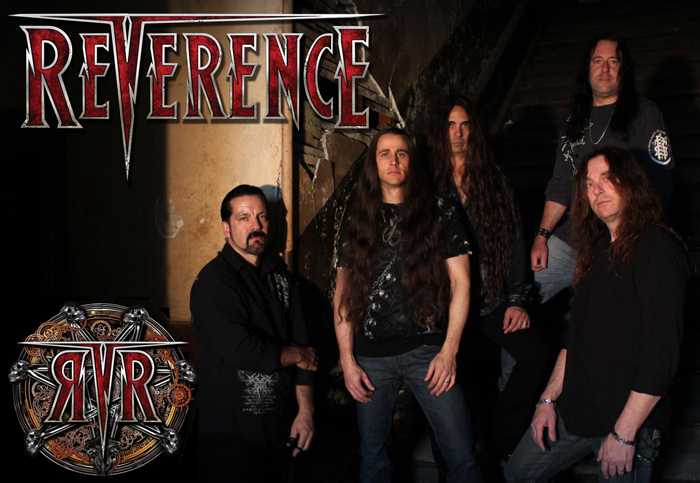 -Special shoutout to our reader Kat @K8TXX for sending us Reverence. We love em, and we hope you do too! #LongLiveMusic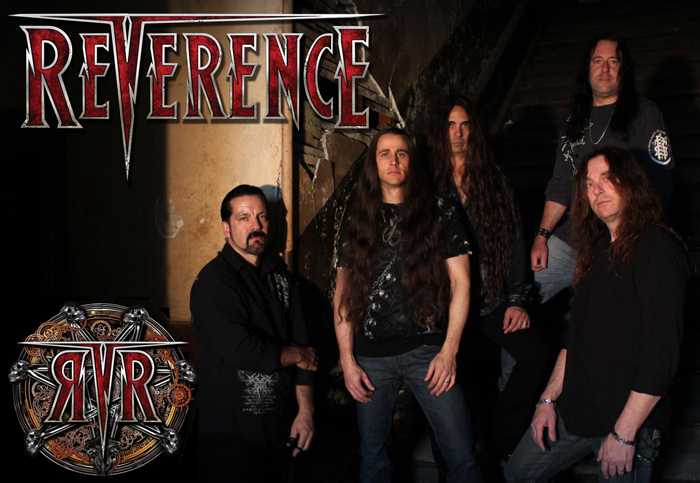 Detroit is known for some of the best metal in the world. Most of it is from the Big 3, Ford, Chrysler, and Chevrolet though. We ain't here to talk about cars though! I want to introduce you to another metal, pure power metal! Detroit's quintet Reverence deliver pure, unadulterated, unapologetic Old School Power Metal! What's not to love?! With members of Crimson Glory, Savatage, Tokyo Blade, and Burning Starr, the talent just oozes out of this band. If you are a fan of the good stuff, the old school metal, pick up When Darkness Calls by Reverence.
Today, I'm joined by Todd Michael Hall, who is the singer of Reverence. First off, thank you so much for joining us, and welcome to the UnsungMelody.Com family.
Earlier this year you guys released When Darkness Calls. The first single of the record is Too Late. It's absolutely true power metal, and let's be honest, the world needs more power metal! Would you say that Too Late is a good representation of the band for new listeners?
Too Late is a good representation of the band because it is heavy with a great guitar riff and has soaring melodic vocals, which are both hallmarks of the Reverence sound.
Tell us a bit about the video for Too Late.
The song Too Late is about how people agonize over a decisions after it has already been made, when there is nothing you can do to change it, so you really just need to move on with your life. We filmed the video in a building that was built in 1865 and the couple of floors we shot on were a bit dilapidated as you can tell from the video. Conceptually, the old building is meant to represent the past and our actor, Sean, represents the person stuck in the past. Finally, by the end of the video, you can see that Sean breaks free.

We are really happy with how the video turned out. It was a lot of fun shooting the video, because the old building was so cool inside. It was a little dirty though and there was a lot of bird poop all over the place, so that part made it less enjoyable. Carrying a lot of gear up a couple of flights of stairs was not very fun either.
You guys just shot a new video as well.
Yes, we have a new video out for the song Bleed For Me, which is really just a live performance style video, not a concept video. The intention was to give you an idea what it might be like to see Reverence perform live at an intimate venue.
Reverence is a collection of great musicians. Some have thrown around the moniker of Supergroup. What does that term mean to you?
I would actually prefer to shy away from that term, because I think it sounds braggadocios. In my mind a supergroup is made up of really well-known and successful musicians. I won't speak for the rest of the band, but I don't think I qualify for really well-known.
I see a few dates coming up. Fill us in on the upcoming tour.
We are in the process of finalizing things at this moment. We are trying to book about 10 to 12 shows in Europe, so we have a chance to play live for the fans and help promote our new CD, When Darkness Calls. We are looking at shows in Germany, France, Netherlands, Hungary, Prague, Switzerland and possibly some shows in England.
I always like to know how bands create. Is the writing process a collaboration of everyone, or how does the process work for you guys?
Reverence started with Bryan Holland contacting me to see if I wanted to write some music together. It was not until after we wrote a few songs that we started getting other members involved. For When Darkness Calls, Bryan and I really worked out all the songs, but once Pete Rossi joined the band, he added some guitar parts and intros as well.

Bryan and I discussed the type of sound we wanted to achieve and then he set about writing some music and piecing together songs. Once he thought he had a song arranged, he would send it to me and I would listen and then write the lyrics and vocal melodies. Once in a while, we would adjust the arrangement based on my input, but usually Bryan was spot-on with his original thoughts.

I cannot say exactly how Bryan works, but I know for me, I just let the songs roll while I drive around in my car and ideas just start popping into my head and I run with it. Topically, I usually end up writing about life experiences or other things that I have struggled with mentally.
I'm absolutely loving the artwork. Who did you guys work with to create it?
We are really happy with the album cover too. It was designed by Jobert Mello of Sledgehamer Graphix (Primal Fear, Sabaton, Hysteria) based on some basic ideas from us to get him started. We were blown away by what Jobert was able to do and looking forward to seeing the design on a tee shirt.
Alright, I always end on a random question. So, here goes yours; Who's more iconic, Eddie from Iron Maiden or Vic Rattlehead from Megadeth, and why?
I would say Eddie for sure. He started so long ago and has been with Iron Maiden through so many transitions that it just overwhelming. In addition, his image has graced so many t-shirts, posters, banners, etc., that it is hard to deny he is the king.
Thank you so much for your time. The site and myself wish you and the band nothing but the best, and hopefully, we can catch you on the road soon.
Reverence members:
Todd Michael Hall-Vocals
Bryan Holland-Guitar
Ned Meloni-Bass
Pete Rossi-Guitars
Steve Wacholz-Drums
Keep up with Reverence below:
ReverenceMetal.Com
Facebook
Twitter
Purchase your copy of When Darkness Calls from Reverence on Amazon below:

Check out the video for Too Late by Reverence below: