Alex Metric Shares New Video for His Latest Single "Drum Machine" ft. The New Sins!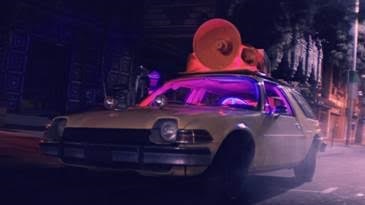 London-based producer Alex Metric recently delivered the fourth installment of his groundbreaking Ammunition EP series, Ammunition Pt. 4 (out now via OWSLA/Big Beat Records), and now Metric has released a video for his latest single, "Drum Machine" (feat. The New Sins) — directed by the acclaimed Mister Whitmore known for his work on DJ Snake ("Get Low") and Dillon Francis ("Without You") videos.
Ammunition Pt. 4 follows on the heels of his 2014 Hope EP (OWSLA/Big Beat Records), and pays homage to the genres that influenced him, while simultaneously blazing his own trail in the electronic world with his unparalleled vision. Metric draws on his classic underground disco, house & funk influences, and his recent output includes features from The Knocks, The New Sins and AMTRAC. Forthcoming remix package slated for release soon via Big Beat/OWSLA.
Buy Ammunition Pt. 4 HERE
Ammunition Pt. 4 EP:
1.) Drum Machine (feat. The New Sins)
2.) Always There
3.) Got Me Up (feat. The Knocks)
4.) ELEV8 (feat. AMTRAC)
5.) Creeper
Connect with Alex Metric:
Alex Metric Official
Facebook | Twitter | SoundCloud