PHARMACOSE Releases New Single, "Cleanse You"!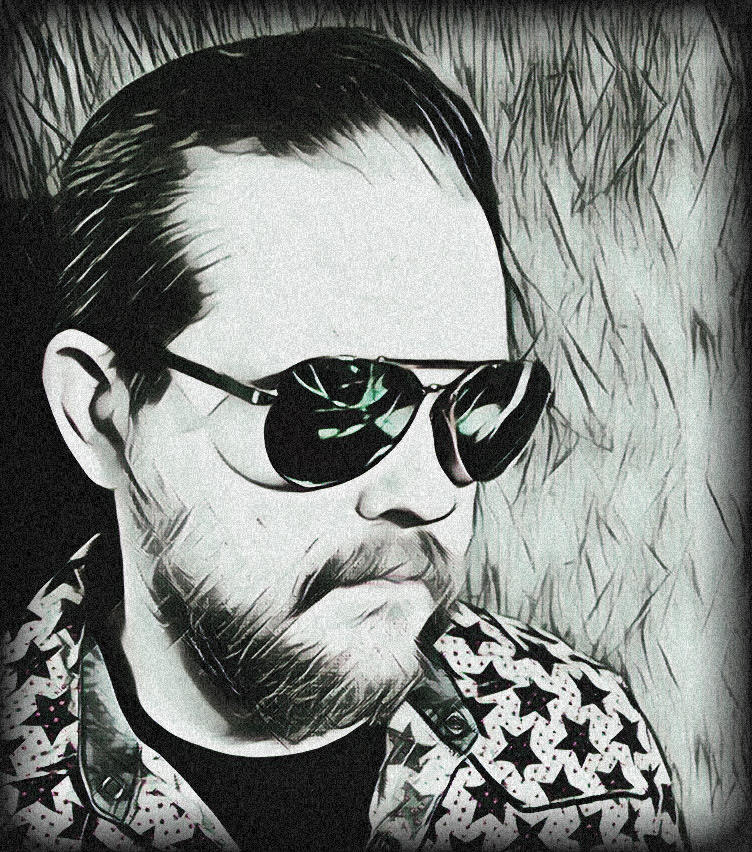 Jacksonville, FL Alternative Rock project PHARMACOSE has revealed the first song in their latest project, Ascension's Constraint, a series of monthly song releases to be accompanied with one part of a serialized novel of the same name. Each song will be based around the events and/or themes of the accompanying installment of the novel. Ascension's Constraint is a science fiction work set in the 22nd century at a time after the collapse of the US's financial system. As a result, mega-corporations have assumed the responsibility of both local and federal government operations. The first installment will be released in April 2022 with the next single, "Obey."
Originally premiered on Ghost Cult Magazine, "Cleanse You" was written, performed, and produced by the band's multitalented front-man and songwriter WES JONES.
"I have always loved concept albums, and one of my major goals has always been to do one. I didn't think it was going to happen this soon, but the lockdowns happened, and all of a sudden I had nothing to do. We had been gearing up for some shows to promote the intended release of Prescription Fiction, but obviously none of that happened. I didn't want to sit around doing nothing, so I decided it was as good a time as any to start work on that record.
I had been kicking around some possible concepts for years, but it wasn't until the lockdowns happened that I was able to commit to one. Even before the pandemic, I found myself ordering more and more things online, and it made me wonder just how dependent I'd become on corporations as well as how big and powerful many have become or are becoming. I've also been concerned about how wage stagnation and inflation are going to affect your average person in the future, and so I just combined the two ideas and that became the setting of the novel.
As far as music production goes, 'Cleanse You' is the first song I've ever released that I wrote, performed, produced, and mixed on my own. Our past songs were all produced by Lu and were mixed by a very talented guy named Joe Rickard. It became hard for Lu and me to get together during the lockdowns, so I made it a goal to get better at production. Although I have done some production over the years, I was nowhere near as good at it as Lu. That had to change because I'm not a person that can sit still. For whatever reason, I always feel like I need to be getting better at something. So that took me down a two year journey where I spent countless hours trying to get better. A lot of the songs coming out were the result of those efforts. Lu and I are still working together, though. In fact, he produced and recorded the song we're releasing next month, called 'Obey.' I have learned so much from him and I hope to continue to do so since I feel like I can't hold a candle to him, but also I feel like I'm never going to be able to take the next step unless I release material that I've produced and mixed." – WES JONES – Singer / Songwriter PHARMACOSE
Purchase / Stream "Cleanse You" Online:
Pharmacose is a collaborative alternative rock project hailing from Jacksonville, FL, that combines steadfast analog sounds with cutting edge flair. The project– a portmanteau of "pharmaceutical" and "comatose" –began as a collaborative effort between Jones and producer and bassist Lucio Rubino. Frequent collaborators include drummer Albert Cruz and guitarist Kevin Horne, who also round out their live act. They have previously released material under the name Digital Array.
Jones, a Memphis native, formed Pharmacose in 2017 with producer Lu Rubino shortly after moving to Jacksonville to pursue new career opportunities. Rubino, a veteran producer and bassist, has worked with Paramore, Storyside B, and The Showdown, among many others. Their creative process was chiefly inspired by Jones, a medical doctor, and his past struggles with mental illness.
Drawing on such themes as reintegration to life in the wake of acute mental health episodes and the side effects of psychiatric medication, Pharmacose wields their brand of rock to let those suffering from mental illness to know that they are not alone. The result is a powerful, explosive lyrical journey into the depths of existence that would appeal to fans of Queens of the Stone Age, Porcupine Tree, Starset, Chevelle, The Mars Volta, and beyond.
By confronting anger, shame, and ultimately galvanizing hope, Pharmacose advocates for the awareness of mental health. Through vibrant soundscapes suffused with riveting synth. The group hopes to empower people to seek help, push through, and move from isolation toward connection.
Pharmacose released Prescription Fiction, Part 1, in 2020. Prior to the COVID-19 pandemic, they were gearing up to play live shows in anticipation of the release of part 2. With the subsequent lockdowns canceling those shows, Jones decided to begin working on new material and used the time to explore new sounds and assume a greater role in production. The result is several new songs, which ultimately completed Prescription Fiction as an entire album, rather than a separate chapter.