Resolution. An interview with Steve Archambault from Craving Lucy.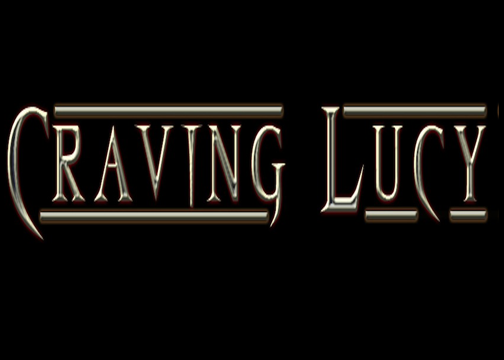 Boston has been the home to quite a few successful rock and rollers. Some of them, you've heard of, some of them, you've not. Perhaps you've heard of Rock and Roll Hall of Famers Aerosmith, or the ever powerful Godsmack. Maybe you remember the hairband Extreme. One band that looks to follow in those bands footsteps, is Craving Lucy. The band just unleashed their newest offering, Resolution. It's a heavy melodic mixture of songs, that encompass who the band is, and where they currently stand as a band. We're proud to present them as an Unsung Artist, and we hope you take the time to get to know them better. They are headlining a show that we are a proud to be a sponsor of. The show is called the Wreck The Halls Holiday Ball, and it's being held at the Middle East in Cambridge, MA on December 15th. You can pre-order your tickets here.
Listen to the entire Steve Archambault from Craving Lucy interview below:
[ca_audio url="http://www.unsungmelody.com/wp-content/uploads/2012/11/An-interview-of-Steve-Archambault-from-Craving-Lucy.mp3″ width="500″ height="27″ css_class="codeart-google-mp3-player"]
Steve Archambault joins us today. Steve is the vocalist for Craving Lucy. First off, thank you for taking the time to join us today, and welcome to the RockNothingBut.Com family.
Let me start by saying that I'm a bit confused. Someone in the band recently posed for a photoshoot with Maxim magazine. I thought they only shot hot chicks!
(laughter) Yeah, well if you've seen our promo shot, then you know who the handsomest devil is in the band. It's got to be Simon. It was hands down for Simon. He actually did an interview and a photoshoot for a company based out of Sweden, but they are now in the US. They have a huge US division. A company called Swedish Match. I call Simon the Mad Swede when we play onstage. That's how I introduce him. It actually couldn't be any further away from the truth though. He's the most humble, accommodating, down to earth, even keeled, laid back, nicest guy you'll ever want to meet. It's amazing the ferocity that he plays drums with. You hear him with the music, and what's been recorded, and you see him live, then when you meet him, you just can't believe that something that ferocious comes out of a guy like that. It's pretty cool. So, there's like a Swedish connection there. They actually came up to our jamspace, we're up in near Manchester, New Hampshire. Where we rehearse, and we do our writing. It's a pretty cool place. They did a photoshoot, and an interview with him, and I think that whole thing comes out featuring him the December issue. So, unfortunately I'll have to go through and look at all the hot chicks before I get to Simon's article. That's just awful. I'll push through it.
Right, it's a tough job, but someone has to do it. (laughter) Okay, back to the music. Resolution is the new EP and it dropped on October 16th. What can you tell the fans about the EP for now?
It has seven tracks on it, including an intro. It's something that builds into the title track. Resolution is the next track, but that intro is pretty epic. It's something that we started throwing ideas around for the night before. It's just kind of grew, and started to turn into something really, really cool. There was a lot of studio magic that happened while we were in there recording it. So, what started as a concept, became the first track on the record. The Resolution EP is six full tracks of different flavors. We're not a one dimensional band. I've always thought that we were a multi-dimensional band. This definitely is a portrait of just that. We're not a one trick pony band. I don't think all of the songs are cut from the same musical cloth, and I think that's an asset. We're a combination of a lot of different influences. It's still a very cohesive record, but it gives the listener, and fans of the band that know what we usually put out, a bit of a surprise. I hope it's a pleasant one. There's been a lot of growth with all that's happened over the last eight or nine months. We're definitely proud of it. It's a perfect picture of what the band is about right now. We're very optimistic, and if nothing else, we are super, super proud of this. So, we're hoping it connects with the people that buy it, and those that take a casual listen.
Drama Queen is the first single. Care to divulge who that song might be about?
Let me premise that one with, Drama Queen isn't the first single, it just happened to be a song that we released first. The difference being that we actually recorded that in May, and then we went back into the studio in July and recorded the rest of the record. So, Drama Queen was a song that we dubbed the fan single. Meaning, we wanted to put something out there to let people know that we are back out, getting busy, and it was a preview of something that we were going to release later in the fall. We kind of wanted to let them know that we were busy. We were still doing our thing, and the band has evolved and gotten stronger. We went from a four-piece to a five-piece, and that's definitely cranked it up in the live show. The intensity with the writing is a much higher, and just a different level. Drama Queen…we had some personnel changes in the band. We said goodbye to our old guitar player, and said good riddance to our old drummer. Sometimes, good things happen, and bad things happen. Sometimes there are good things that come out of negative events. Inspiration is imminent. That's where that came from. Upon first listen, and knows the band, and what the bands went through…after the first verse, everybody knew who it was about. So, I'll leave it at that.
You mentioned Simon earlier, and I wanted to ask you about how things have changed since bringing him into the fold. How has that change helped the band evolve?
We're very particular. Nick Comp, who is now my guitar player, he started out on bass. He's now my guitar player, and I write everything with him. He and Simon met first. It was kind of a bromance. With musicians that have just a great respect for each other, and they play so well together. It was just instantaneous with these guys. It was instant chemistry, and he was the only guy that I could think of that I wanted as Craving Lucy's new drummer. He didn't live too far away from us, and he went to this open jam night up in Manchester, New Hampshire. I knew he was going to be there jamming in the jam band that hosted it. So, we went up there. Nate was like, "Let's see where he's at, feel him out a bit." I said, "No. I'm just going to go right up to him and tell him you're the only guy that I want in the band, and if you are interested, you're in." I didn't even want him to audition. He's that good. So, he came into the band. Simon is a graduate from a Stockholm Conservatory of Music in Sweden. Also from PIT on the West Coast out in California. He's been an understudy. He's been a sessions guy. He's been in a bunch of rock bands. He was the drummer for the Legends house band in Las Vegas. He's done it all. Whatever style he's playing, it sounds as if that's what he's been playing his whole life. So, he's a multi-faceted drummer. Extremely talented, and what made it best for us, was he was also a fan of Craving Lucy. That was a compliment to us, and it seemed as if it were meant to be. So, he's so used to playing so many styles, but I think rock is his favorite. He'll probably tell you the same thing. He definitely came in, and it was just a perfect union, as far as I'm concerned. We've all grown together, as far as musicians go. I don't think we've ever sounded better, and I personally feel that's because we have the best musicians that I've ever played with. The chemistry, the attitude is there 150% more than I've ever experienced, and that's inspirational there. That chemistry just keeps getting better, and the writing just keeps growing. We're all on the same page, and pulling in the same direction. So, it's the strongest band that I think anyone will ever see.
I know of one show in particular you are involved with, which we're very happy to be a part of, you're headlining the Wreck The Halls Christmas show in Cambridge, MA.
We're happy that you are a part of it as well. It's going to be one of the biggest shows, if not the biggest show in Boston for the Holidays.
Well, it's a charity event and there are still some charities lining up. Toys for Tots is one of those charities, and being a parent myself, I'm all about that charity, especially around the holidays. So, give us a little bit of information about the show itself.
It's called Wreck The Halls Holiday Ball. We're going to be headlining it with our buddies in Silent Season. We've got Faultline coming all the way up from Virginia, just for this show. There's a couple more bands that have yet to be announced. We're all sponsored by Death Grip Clothing. These guys make killer stuff for stage, and just killer stuff in general. We all just became sponsored by them recently. So, they are going to be there. There are more sponsors that are coming into the fold, it seems all of the time. The capacity of the room is about 550-575 and we're looking to fill the entire venue. We're always looking for more sponsors. We're going to get this on radio ads, and it's all about helping these organizations that need it. It's a bad economy, and with that, the holidays are the toughest time of the year. The spirit is always up, but to see a kid go without something on Christmas, is just heartbreaking. I grew up in a family that didn't have much at all, but my Mom always found a way to get us a little something. When you think you're not going to get anything, and you do get something, it brings a whole new life to the holiday when you're a kid. To have six uniformed Marines there collecting toys, and money is an honor. Boston Children's Hospital will be there taking donations. Part of the ticket sale money, everybody that comes through the door, buys a ticket, all of the charities are getting a portion of that. We're giving away shirts, and basically anything that's not nailed to the floor, we're going to use to raise money. The Boston Red Sox, and others have donated some items for a silent auction. The guys from Projected, which includes some of the guys from Sevendust/Alter Bridge, spoke with our manager, and they are looking at donating some stuff to help us raise even more money. Everything matters, and everything counts, so don't think you can't make a difference. It seems every week, something is added to this show. We're hoping it's a sell-out. It's the only show that Craving Lucy has in the month of December, we planned it that way because this is such a special event. So on December 15th at the Middle East in Cambridge, Massachusetts, we hope to see a full house. Blood Borne Radio, Chase Knightly, he's the greatest. He's flying up from Georgia, and he's broadcasting live the entire show. So, even if you can't make it you can tune in. We've been on Blood Borne Radio's show a couple of times, he's a great guy. He's actually from Massachusetts. He's also an author now, so he has a lot going on. Blood Borne is his baby, and he's coming up and he's going to do a live broadcast.
Alright, I always end on a random question. So, here goes yours. Which would be more painful; Running in the Boston Marathon, or being put in the Boston Crab or as he calls it The Walls Of Jericho by Chris Jericho?
(laughter) Either way, I'd end up in some serious pain. I would probably be more painful to run, because I have flat feet. Like a duck. So, after about the first mile, I'd probably collapse in pain. Especially if I had to run 26 times that. (laughter) I think I'll take the Jericho thing.
Steve, I appreciate you very much for taking the time to speak with us today. The site and myself, wish you and the band, nothing but the best. Hopefully, we can get caught up at a show sometime soon.
Craving Lucy members:
Steve Archambault-Vocals
Nate Comp-Guitars
Rick Caikauskas-Guitars
Keith Lewis-Bass
Simon Adamsson-Drums
Keep up with Craving Lucy below:
CravingLucy.Com
Facebook
Twitter
Preview or purchase your copy of Resolution by Craving Lucy from Amazon below:

Check out they lyric video for Drama Queen by Craving Lucy below: