Puscifer – "Existential Reckoning"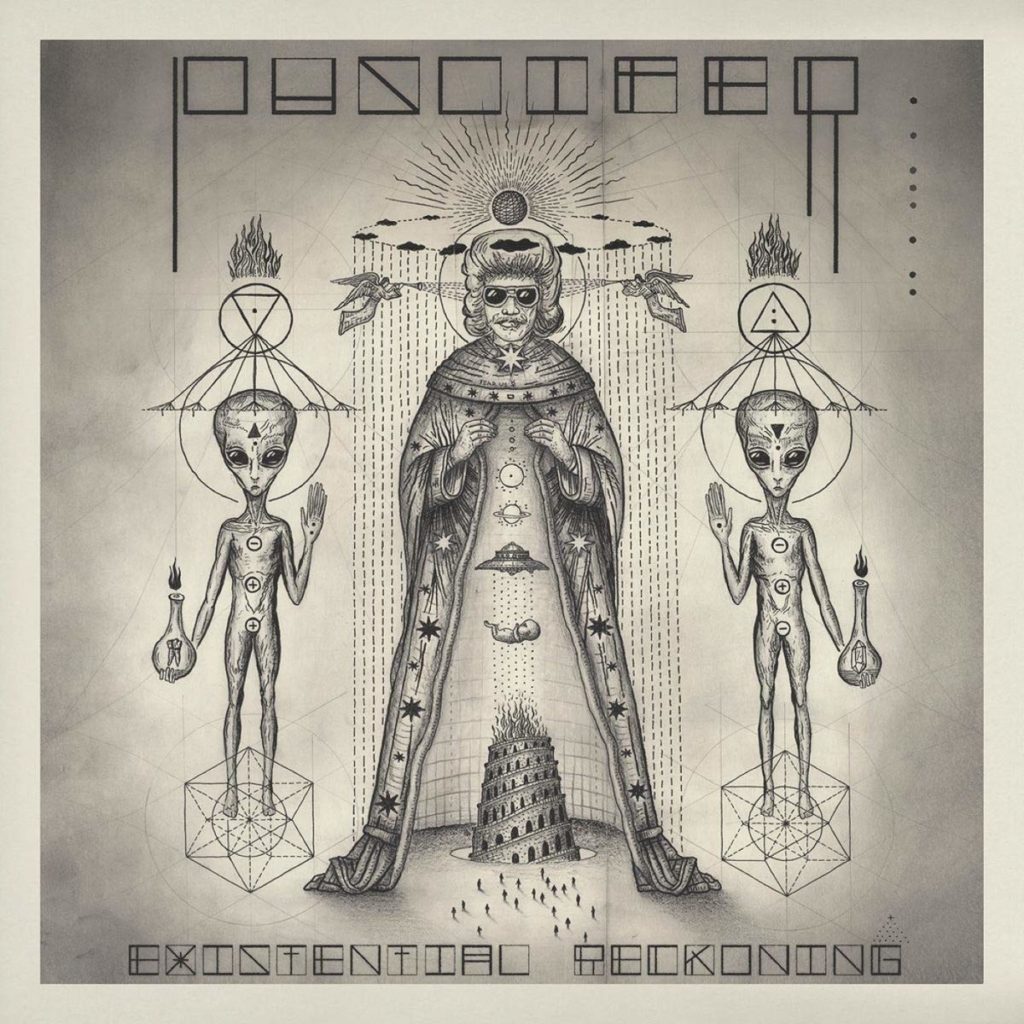 Bread and Circus
Apocalyptical
The Underwhelming
Grey Area 5.1
Theorem
UPGrade
Bullet Train to Iowa
Personal Prometheus
A Singularity
Postulous
Fake Affront
Bedlamite
Many years ago, Maynard James Keenan's project Puscifer was considered merely a strange vestibule as an outlet for Mr. Keenan's whacky, sideshow musical endeavors. That being said, the last few releases have certainly proved more cohesive, nay, more coherent even, than before. What certainly seems strange now is how prophetic his words have turned out to be, particularly when it seems that his thoughts on the political and social world shined bright on the previous A Perfect Circle album.
A welcome creation for these days, Existential Reckoning certainly gives the listener an ebb-and-flow experience with Maynard and cohorts Mat Mitchell and Carina Round. The opening song "Bread and Circus" treats us to a discordant and synthetic key intro while Keenan sings with a soft, almost decadent growl until it breaks into a slow electronic beat that makes this song borderline poetic.
"Apocalyptical" is certainly a sign of the times, and seems to point more toward the political climate of today. Somewhat trippy, the song certainly plays with the head, especially as Carina's vocals bounce back and forth.
A synthetic album that has an organic undercurrent, it's exceedingly catchy despite the depth (and relative nonsense) of the lyrics. Only Keenan can create music for the thinking man, and continue to create something that just plays with the heads of fans, solely because he can. Yes, read that again.
Atmospheric, thumping, pensive, electro pop is joined with buzzsaw guitarwork that creates a strange, and seemingly cathartic groove that can be best stated as – whoah. Obviously a concept record, one could question what the concept really is, or you could just believe what Maynard says about the album (albeit, with a grain of salt).
Final Thoughts
Easily one of the most strange albums I've heard in years, it's a bitter and hard pill to swallow for fans of Maynard's other projects (TOOL, A Perfect Circle) given how different the material continues to be. Despite that, it's a fun, relatively danceable record that I'm surprised to catch myself singing and bobbing with.