Shinedown at the Big Sandy Superstore Arena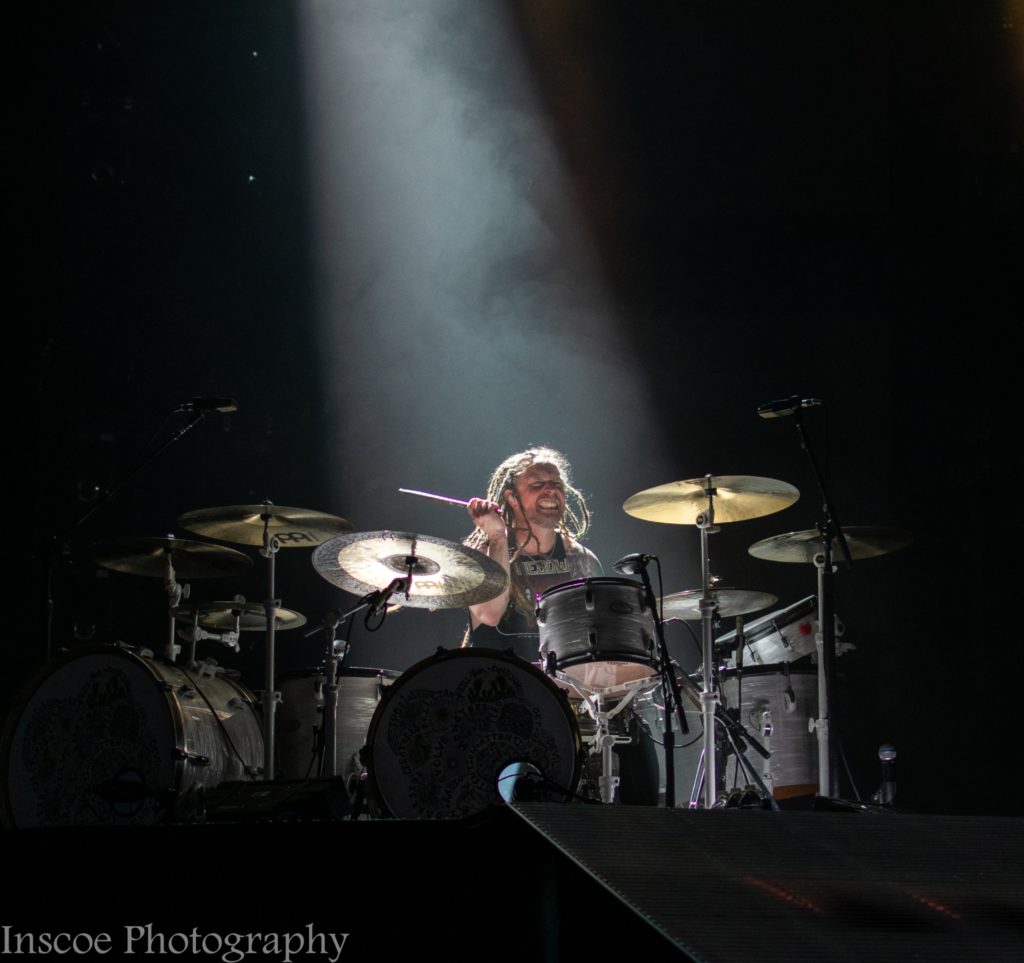 Shinedown and Asking Alexandria played at the Big Sandy Superstore Arena in Huntington WV on February 24th.
Asking Alexandria put on a great show for an opening band! Had an overall great stage presence, and was very interactive with the crowd as far as talking to them, and actually interacting with high fives, hugs, and everything else in between.
Shinedown had an incredible entrance as always! As soon as the curtain dropped, it was on! They started off with a literal bang with fireworks and pyrotechnics! Zach Myers guitar was crisp and clear as always! Brent Smith's stage presence was powerful and loud! Eric Bass has an incredible talent switching from bass to piano and he shows it! And Barry Kerch has no problem at all staying on beat with drums, and is an overall powerhouse working in between both sets of pyro behind him and on his sides! Shinedown played a set list of 13 songs last night, including 4 acoustic songs in the middle of the arena!
Photos done by Zach Inscoe of Inscoe Photography.