REVIEW: Revolver Hottest Chicks Tour Featuring Sick Puppies, Lacuna Coil, Eyes Set To Kill And Cilver At Buster's In Lexington, KY.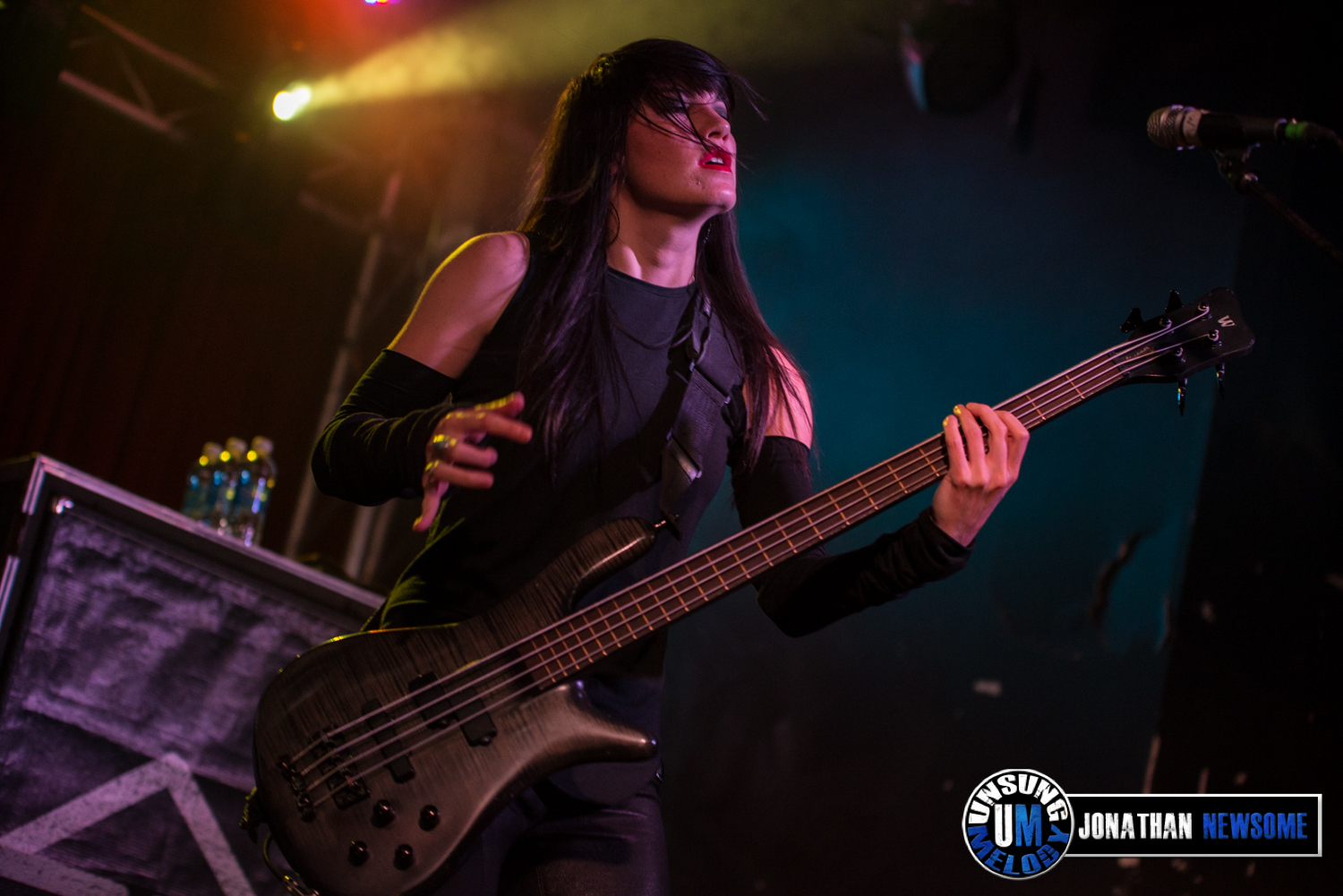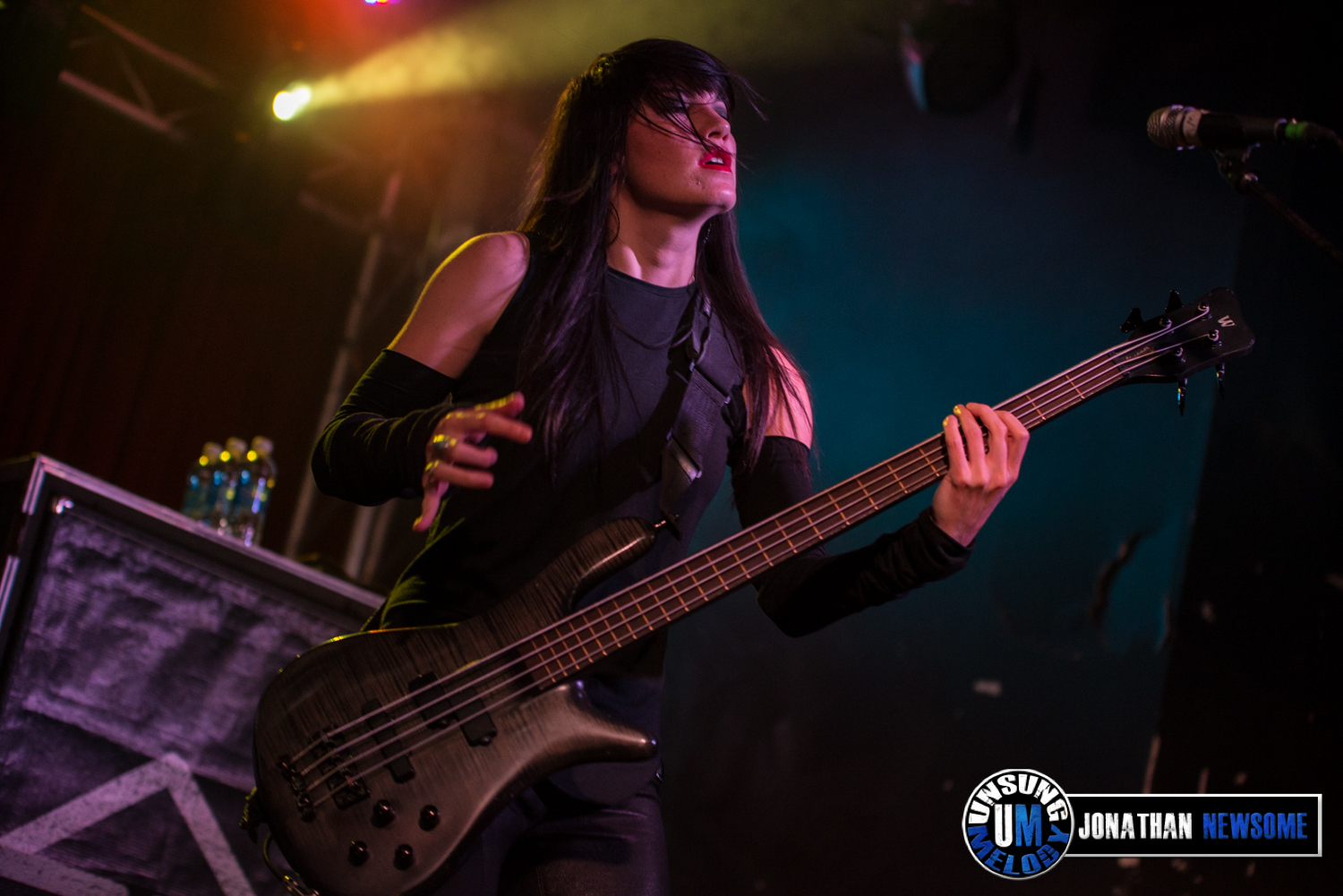 *Be sure and check out our photo galleries from the night here.
The Revolver Hottest Chicks Tour rolled into my adopted hometown of Lexington, KY last night. The tour features four bands, all of which, you guessed it, have hot chicks in them!! That's a tough concept I know. Anywho! Sick Puppies, Lacuna Coil, Eyes Set To Kill and Cilver took to the stage at Buster's. One of my personal favorite venues. The fact that it's only 14 miles from home doesn't hurt either.
As it turns out, I was fearful on this night, as I found out just how early Cilver took the stage. Generally, a 6:50 set time is no problem, but this is Lexington, KY. Home of the University of Kentucky Wildcats. By now, you're probably asking; What the hell does that have to do with all this? Well, the UK basketball team went into overtime with LSU. (Thankfully we won!) The problem lies in the fact that Buster's is situated in the shadow of Rupp Arena. So once I hit the road, I also hit the traffic of 24,000 fans leaving downtown Lexington. Luckily, I made it as Cilver (pronounced like Silver) kicked into their second song of the set. Hurriedly, I snapped photos, as a promised the band I would, and then sat back to take in the action.
Cilver is an interesting band. Based in NYC, their sound is much more rock oriented than say co-headliners Lacuna Coil, but a fitting band none the less. Vocalist Uliana Cilver is the representative hot chick for this band. Her stage presence was pretty good. I could tell that this was still early in the tour and they were figuring things out. Specifically like how to operate on a cramped stage. The Buster's stage isn't massive, it's ample, but not massive, so when you have four bands with all of their equipment backlined it can get a little tight for the openers. That hindered Cilver from being overly active, but it did not keep the fans from connecting. Their performance made quite a few fans and even spawned the first crowd surfer I've witnessed at Buster's. So there's that! Cilver is certainly a band to keep your eyes on. After their set, the band met the fans at the merch table and stayed put for the majority of the night. There was a ton of interaction and the band certainly left Lexington with a great deal of new fans.
Next up was Eyes Set To Kill. I must admit that I have outgrown my metalcore years. So, the band wasn't immediately on my personal radar. After seeing the band last night, I did a little research and it turns out, they've kind of outgrown their metalcore years also. With the sisters Alexia and Anissa Rodriguez representing the hot chicks angle, the band's sound has evolved into a bit more mainstream metal and in my opinion, it's a great decision. They too were a little hampered by the equipment backline, but none the less delivered a set that had the crowd acting foolish. Even a couple nice pits happened, which is nice to see so early in the night. Some of the highlights for me were Masks, Surface, the badass Little Liar and of course Infected.
With much more room to move, Lacuna Coil took to the stage. The Italian metal legends are touring in advance of their new album Broken Crown Halo that's set to be released by Century Media on April 1st here in the States. The dual melodic vocalist sound, mixed with heavy guitars and thundering drums has served the band well for nearly twenty years. That's a long time to exist as a band, so obviously they're doing something right! Their representative in the Hottest Chick category is vocalist Cristina Scabbia. Her soaring vocals are the perfect complement to Andrea Ferro and his unique style. With a much more theatrical style, the light show was more prominent and the music lent itself perfectly. The crowd was extremely responsive, including several people crying on the front row. It was a magical experience for many involved and a night that hopefully even the band won't soon forget. Some of the highlights for me were the amazing Trip The Darkness, new songs Die & Rise (my favorite on the night) and Nothing Stands In Our Way, and the classic Our Truth.
If interested, here's the new song Nothing Stand In Our Way from Lacuna Coil:

After the lights went out and the classic Rage Against The Machine classic Bulls On Parade hit the speakers (more on that in a bit), you knew it was on. Kicking things off with I'm Not Here To Save You, Sick Puppies wasted no time turning the crowd into putty in their hands. Tearing through hit after hit, the trio played a tremendously tight set and clearly were excited to be on this tour. Songs like There's No Going Back and new tune The Trick The Devil Did led into the massive hit Riptide. Which ended on a musical chorus of the aforementioned Bulls On Parade. Talk about having a crowd explode in excitement. Yeesh! That was awesome!
My Love probably had the most crowd participation on the night. As Shim had the crowd responding to his call of, KICKING! With an even louder, SCREAMING! Lexington was rocking and Sick Puppies were happy to be the soundtrack. Maybe was another highlight, BUT War was by far my favorite on the night. Huge bombastic drums forced the simplistic assault on your senses and it was amazing. The drag beat breakdown was surprisingly heavy and led into a nice interaction with the crowd. Shim asked everyone to take three steps forward. Bringing everyone closer together and asking them to bounce in unison to the heaviness and insanity that was Nothing Really Matters. Shim doing a little rapping kept the crowd jumping. While Hottest Chick representative Emma Anzai's slap bass solo was simply incredible and the crowd party was now louder than ever!!
After Don't Bring a Knife to a Gunfight ended the main set, a few fans started to leave. Shortly after though, once the music began again, they quickly came back. Sick Puppies wanted more of the crowd and it was obviously a reciprocating feeling. Overall it was a pretty great night of music. This tour features bands that have female musicians. While I don't particularly like to differentiate who does what, as I feel it's a bit sexist, if the gimmick gets people to notice, I guess in the end it's worth it. Four great bands at a decent price is a bargain these days, so if you can make it out, please do so. Enjoy yourself and support the artists who give you so much enjoyment.
Click here for more tour dates.