Poison and Cheap Trick – Fiddler's Green Amphitheatre – Englewood, CO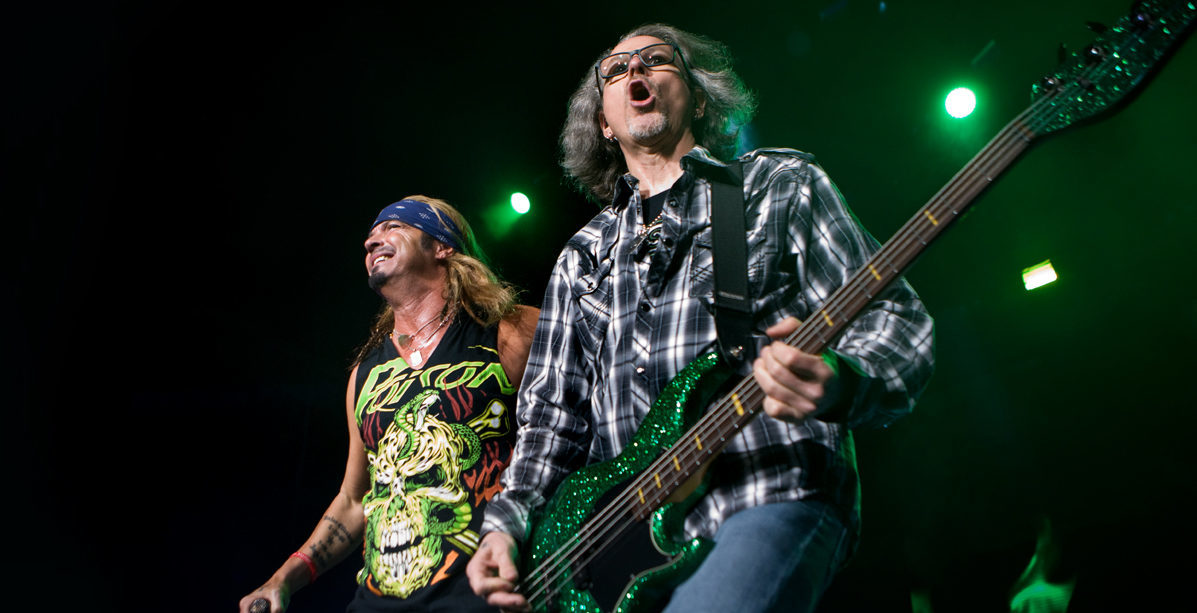 The last time I saw Poison my hair was big, my jeans were ripped and I couldn't drink alcohol. At least not legally. Fast forward a few decades later and some things have changed. But the music that inspired the overflowing Aqua Net and the slaughter of perfectly good garments remains the same.  And that's precisely what the glam metal band served up on their "Nothin' But a Good Time" tour at Fiddler's Green Amphitheater in Englewood, CO on Wednesday.
On the heels of a short, but solid opening set from Pop Evil, rock veterans Cheap Trick took the stage. Not sure how many times I've seen the Rockford band perform. But one thing is always clear – Robin Zander and company are a well-oiled machine. Their musical chops are always in working order. As is the rapport they conjure with the crowd. In typical fashion, they put together a set that blended old and new, with a few covers in the mix. Some highlights included "You Got it Going On," "The Summer Looks Good on You" and "Dream Police."
Poison wasted little time getting to point after emerging in swirl of fog and lights Wednesday evening. While opener "Look What the Cat Dragged In" undoubtedly describes the fallout of any given night in the eighties, the song is also an ode to a life of sex, drugs and rock 'n roll. A shout-out to the never ending party. And a theme that the band has held true to for the past 30+ years.
If you're on the lookout for a good time, Poison has you covered.
The not-so-subtle anthem of carnal pursuits, "I Want Action," was second out of the gate, followed by parade of greatest hits that included "Talk Dirty to Me," "Unskinny Bop," and "Every Rose has it's Thorn." The band then fittingly capped the night off with a cover of Kiss' "Rock and Roll All Nite." Check out our photos of the action below: