Ministry and Alien Weaponry – The Fillmore Auditorium – Denver, CO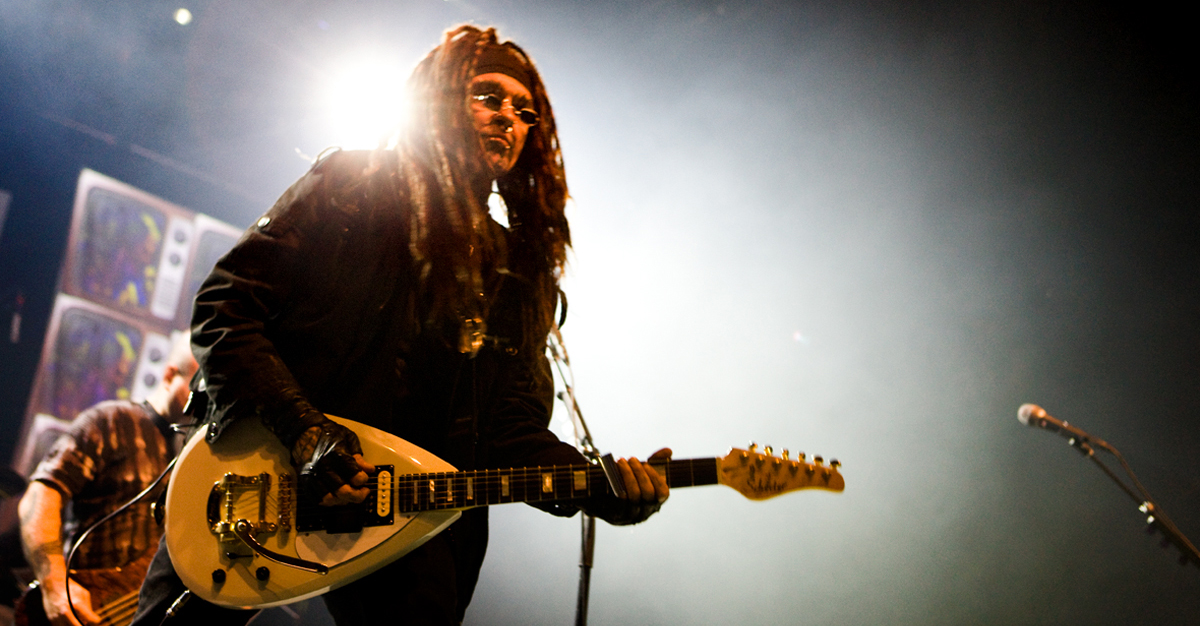 I've been in many a photo pit and felt the shudder of many a decibel, but nothing quite compares to a Ministry show. The blast is a doozy. As if you'd been transported onto an air strip. Or suddenly found a jackhammer in your grasp. The industrial metal veterans know how to crank out the noise. And Saturday night's show at the Fillmore Auditorium in Denver, CO was no exception. Things got loud. And raucous. And true to Ministry form – a bit edgy.
Capturing the crowd's attention when you're an opening band isn't always easy. But New Zealand's Alien Weaponry didn't seem to have a problem. The thrash metaler's near hour-long set served as a fitting first course of heavy riffs, screaming vocals and loads of flying hair. The young band pay homage to their cultural (Maori tribal) roots in many of their songs. The result was fresh and engaging. And the audience clearly took notice.
Al Jourgensen and company didn't pull any punches as they hit the stage with songs like "Victims of a Clown" and "We're Tired of It" first out of the gate. The current administration is squarely in Jourgensen's crosshairs. So much so that the band spent part of the night performing the recently released AmeriKKKant in it's entirety. At full force. And without interruption.
Stacks of illuminated TV props lined the stage against a backdrop of rapidly projected images that echoed the themes of corruption, social insanity, tyranny and the like. And all the while, Jourgensen delivered his foreboding message from a metal "pulpit" of spikes and microphones.
A heavy-hitting version of the title track finished off the first portion of the set, and then it was on to a selection of songs from The Land of Rape an Honey. A pioneering album that just hit it's 30th anniversary mark. And a perfect way to cap a delightfully ear-splitting night. Check out our photos of the show below: