"Lay Down With Number 13" Tour Rolls On. The Black Crowes with Tedeschi Trucks Band in Chicago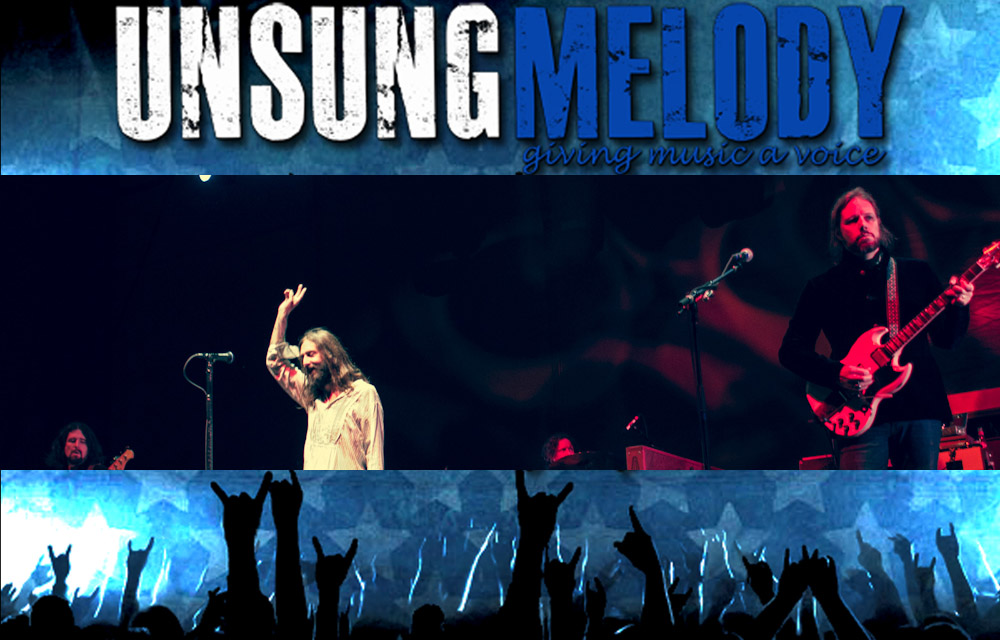 Unfortunately, I was not able to catch the opening band, The London Souls. We enjoy the band and strongly urge you to check them out here. So having said that, my night started off with the amazing Tedeschi Trucks Band. Opening with two songs from their new album, Made Up Mind, Do I Look Worried and the title track, this 11-piece band warmed up the Chicago crowd on a cool summer night. With the sweet but soulful vocals of Susan Tedeschi and the two guitar groove from both Susan and husband Derek Trucks, this band brought the Chicago crowd to their feet. With the crowd dancing and grooving pretty evident throughout the entire night, a band this big had enough energy to keep fans entertained all night long.
Backing vocalist, Mike Mattison, took center stage for a raspy rocking version of Get What You Deserve before they played Part of Me, which had a Motown vibe to it. The first of a few covers of the night started with That Did It by Bobby "Blue" Bland. Susan's vocals were raw and determined and the added extra of backing vocals not to mention their three horn players, really gave life to this song. However, when Susan starting wailing on guitar, the place blew up! Susan dedicated John Prine's Angel From Montgomery to all the great American musicians that had recently passed away, including Bobby Bland, George Duke and J.J. Cale, for giving us so much great music. She said, "Maybe they're hanging out playing together." Personally, I can only imagine what the "Band in the Sky" sounds like night after night. Keyboard player, Kofi Burbridge, had a spot light with a flute solo and trombone player, Saunders Sermons, had a solo when they played a tease of Grateful Dead's Sugaree.
The Storm, another from their new album, included a sax solo and lots of guitar jamming. To watch both Derek and Susan rip it up on stage along side their band, which also includes two drummers, is as much of an explosive sound as you'd imagine and the crowd let them more than know how much they enjoyed it with their loud clapping and cheering. After some band introductions, Susan introduced Tash Neal from The London Souls who came out and played guitar and sang along with Susan and Mike Mattison on a cover of The Beatles' I Got a Feeling.
View the Tedeschi Trucks Band photo gallery here.
Rounding our their hour and a half long set was another original and beautiful sounding song, Bound for Glory, that included a keyboard solo and wonderful sax, trumpet and trombone jam from Kebbi Williams, Maurice Brown and Saunders Sermons. Once the song was over, and I'm not sure how many people noticed it right away, a mystery backup singer, donning what looked to be a furry hat with two feathers sticking out of it appeared, tambourine in hand, ready to and willing to contribute backing vocals while dancing around to the Sly and the Family Stone cover of Sing A Simple Song. To say Chris Robinson, lead singer of The Black Crowes, was having a blast on stage was an understatement. If he ever decides to stop fronting a band, I think he'd do alright in the backing role. The night ended with another Sly and the Family Stone cover of I Want To Take You Higher. This time Chris also played harmonica. Once the song ended, over loud cheers and applause, Susan mentioned everyone was in for a wonderful surprise.
After about a 30-minute set change, the long running trademark scent of a Black Crowes show was quite apparent. Several apples with sticks of incense in them were placed along the edge of the stage. The show was about to begin. As each band member walked on stage and began the opening notes of Soul Singing, lead singer, Chris Robison was all smiles and dancing feet. Once the song was over, Chris addressed the crowd, "Good evening, good evening. Alright, alright. Welcome to the Rock 'n Roll show."
Almost immediately the crowd lit up when they heard the opening notes of Sting Me. The steady upbeat tune had fans dancing around and singing along including more dancing and smiles from Chris. Flashing the peace sign to everyone, they launched into a song I wasn't expecting to hear. From the Three Snakes and One Charm album, Blackberry, is a super funky tune that had people dancing in the aisles. They continued with (Only) Halfway To Everywhere, from the same album that included a jammed out section from keyboard player Adam MacDougall. A couple surprises of the night included hardly played, She Gave Good Sunflower, which to me sounded like the guitar licks were vocally mimicking Chris' verbal lyrics. As if the notes were crying out in a voice all their own. Truly a beautiful song. That lead into the rarely played Peace Anyway which showcased guitarist Jackie Greene on lead. With Steve Gorman on drums and Sven Pipien on bass and backing vocals, each and every song of the night held a steady groove.
They slowed it down a bit with crowd favorite, Girl From a Pawnshop, a third song from their Three Snakes album, before launching into the first extended jam of the night with Wiser Time. I've seen this song many times over the years and you never quite know what you're in store for when the song starts. One thing is for sure though, you are definitely taken on a musical journey. This song just so happened to last over 18 minutes. With Chris feeling the vibe and allowing the music to flow through him as he danced around, there were three prominent jams. All of this was enhanced by the constant light changing from purple and green to purple and yellow and the eye within the symbol on the backdrop that appeared to change colors. The first jam started with Adam on keys which lead into Jackie on guitar. Last but not least, right before his turn, Rich Robinson walked back on stage and began playing his signature portion of the song. While his demeanor and expression on stage was almost always very serious, his playing spoke volumes. Once Chris brought it all back together on vocals, the songs ended with many satisfied fans.
Before the next song, Rich and Jackie, who was now playing a Mandolin, stood behind Chris at center mic. Having seen this earlier in the year, I knew what we were in store for. The Black Crowes have taken their classic She Talks To Angels and shaken it up a bit. This new version of the song appeared to be well received by those in attendance. As a moon appeared larger and larger on the backdrop behind the band, I also noticed the amazing, very well lit Chicago skyline off to my right. The night time view at this venue is absolutely stunning.
The second extended jam of the night, which lasted over 17 minutes, came with Thorn In My Pride. The intro jam didn't immediately give away the song, although I did hear the guy behind me guess accurately and then get excited when he was right. He wasn't the only one either. Once those familiar notes kicked in, the crowd was fully on board and ready for another ride. At one point during the song I noticed Chris was smiling as he was messing around with his foot on Jackie's Wah pedal. Again, Chris always looks like he's having a great time on stage. As the song continued, and the build up was getting bigger and bigger, Chris took over on harmonica and the music absolutely exploded.
View The Black Crowes "retro" photo gallery here.
They ended their set with popular songs from their first two albums that had the crowd dancing in their seats and in the aisles. First was Jealous Again which included some amazing backing vocals which lead into an energetic Remedy. After the band left the stage, it was only a couple minutes before they were back out including all of the Tedeschi Trucks Band and The London Souls for the Bobby "Blue" Bland cover Turn On Your Lovelight. Susan Tedeschi started on vocals before Tash from The London Souls took his turn with a verse. All this time, Chris was interacting with the Tedeschi Trucks Band backing vocalists, all them dancing around each other in and out in a circle. Again, there were smiles all around. Derek Trucks took the lead on guitar and Chris Robinson ended the night with lead on vocals. While still singing, Chris mentioned all the bands that played that night and included, "Peace on ya'll." Peace indeed. Their set may have only consisted of 13 songs, but it lasted almost a full two hours.
The Black Crowes have recently announced their final Fall tour dates for 2013 and have also noted the band has no plans to tour together in 2014. However, they will be focusing on solo projects. If you've been putting off seeing The Black Crowes, or just need one more fix, get your tickets now.
Keep up with the bands below:
www.theblackcrowes.com
www.TedeschiTrucksBand.com/